Podcast: The Bucks are your 2021 NBA Final Champs!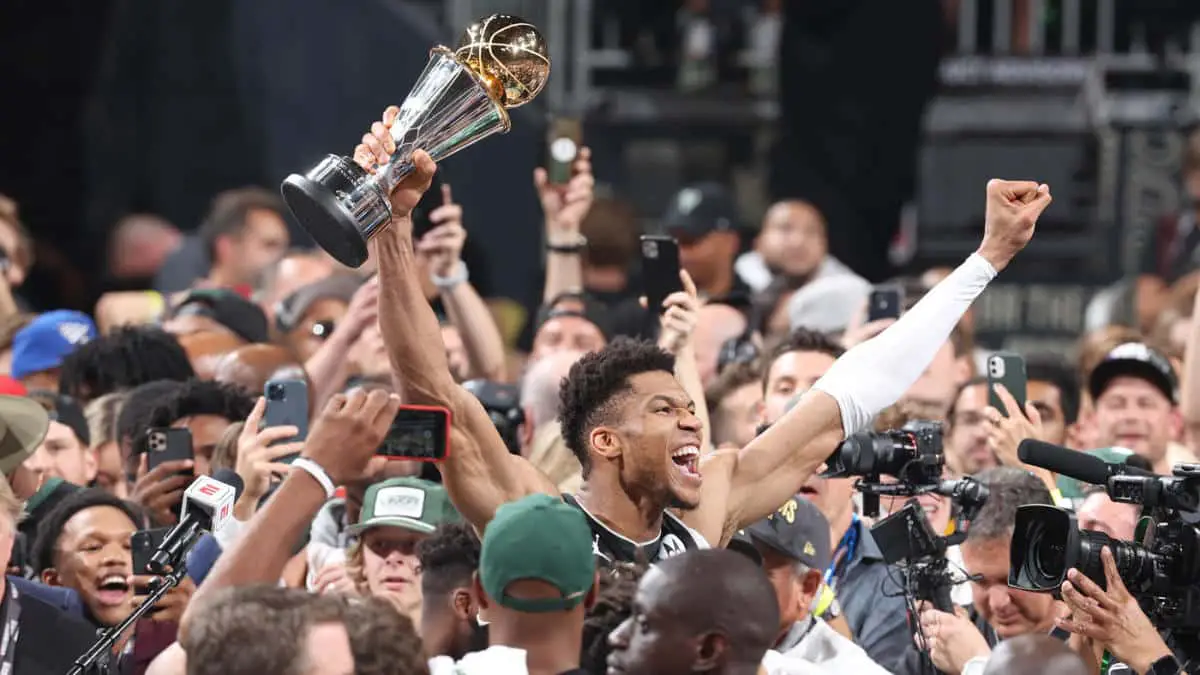 Podcast: The Bucks are your 2021 NBA Final Champs!
Podcast: The Bucks are your 2021 NBA Final Champs! Hey guys and welcome back to the daily podcast featuring me, Joshua Unangst, live from CourtSideHeat's studio as we are breaking down everything featuring the NBA Finals, Suns, and Bucks. I breakdown the significance of this NBA Finals, extreme loyalty from Giannis/Middleton, finding new hope within Phoenix's organization, and so much more. This is the NBA Finals recap that we all have been waiting for, don't miss out on it. Live Monday through Friday at 8 A.M. 
The Bucks and the Suns have everything to fight for, but one team came out alive. The Bucks are your 2021 champs and it is truly amazing. From a weak Giannis to a massive Giannis, a bust to a hero in Middleton, and so much more! Truly amazing, catch the podcast as you don't want to miss the podcast edition of the NBA Finals. Also, check CourtSideHeat to read about Game 6 and that Milwaukee won it all… on the grandest stage of them all!
Here is the podcast episode on SoundCloud:
Want to be exclusive?
Also, want to become exclusive? Like membership exclusive? Like where you are able to have your own exclusive content, coupons, personalized newsletters, and more? Well, look no further because for the price of three dollars you will be sent two newsletters (one of the top products and one of the exclusive articles and in-depth articles with additional coupons), two articles accessed to only you, four personalized coupons, and even emails telling you that your posts are ready to be read. For a small price you can get huge perks as this is per month, per month you will be an insider of the NBA after reading these articles. It is a win-win, how? You get the best in NBA content that shows you everything that the insiders see. Plus, you get to help a small business which means so much to us when everyone subscribes.
Link to register for the Elite Membership:  https://form.jotform.com/courtsideheat/new-customer-registration-form
Also, join now and get your first three (3) days FOR FREE. Save huge, go large, and become the insider you were meant to be.
Find us on Social Media!
Now, if you want to keep up with basketball and can't listen to their podcast. It's all covered for you, just go onto social media and click on @CourtSideHeat:
Check out CourtSideHeat's social media and different platforms:
(Instagram) @courtsideheatnba
(Twitter) @courtsideheat
(Facebook)@courtsideheat
(Parler) @CourtSideHeat
(Rumble) @CourtSideHeat
(RetailMeNot) @CourtSideHeat
(YouTube) @CourtSideHeat
Click here right now to know why Kobe Byrant is the greatest upset in NBA History, the answer will shock you! Click here: https://courtsideheat.com/kobe-bryant-the-greatest-upset-in-nba-history/