Sterling Henderson signs with the G-League and makes history!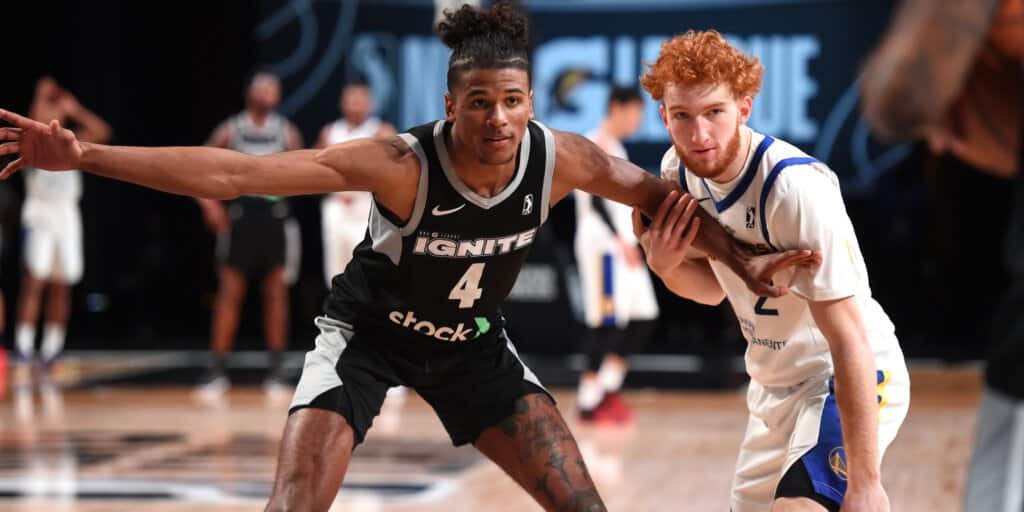 Sterling Henderson signs with the G-League and makes history!
Sterling Henderson signs with the G-League and makes history! He goes by the nickname, "Scoot" and he is now signing with an NBA G-League team and bypassing the NCAA. So, the breaking news is that he is signing with the Ignite program in the NBA's G-League. The 17-year-old decided to skip going to Kentucky, Auburn, Georgia, Florida State, and Arkansas.
He is projected to be the number 7th pick in the 2022 NBA Draft as he is not eligible to sign with an NBA Franchise until that time comes. He will be graduating a few early as he finished up everything for school and will be committing to the Ignite Program for two years until proving to be eligible. Not by talent but by age requirements.
Draft experts have him in the top three of that draft class with Bates and even Duren; which is amazing as his draft stock could go up depending on how he plays with Ignite. This could be an advantage or disadvantage… depending how these years roll for the point guard.
Want to be exclusive? Want to be members only? Well… you now can!
Also, want to become exclusive? Like membership exclusive? Like where you are able to have your own exclusive content, coupons, personalized newsletters, and more? Well, look no further because for the price of three dollars you will be sent two newsletters (one of the top products and one of the exclusive articles and in-depth articles with additional coupons), two articles accessed to only you, four personalized coupons, and even emails telling you that your posts are ready to be read. For a small price you can get huge perks as this is per month, per month you will be an insider of the NBA after reading these articles.
Link to register for the Elite Membership: https://form.jotform.com/courtsideheat/new-customer-registration-form
Link to look at the Elite Membership: https://courtsideheat.com/membership-join/
Also, join now and get your first month for only $0.99 cents! What a great deal for so much stuff, plus you will be able to help a small business! It is a win-win all the way around.