When can you ever count on Kyrie Irving?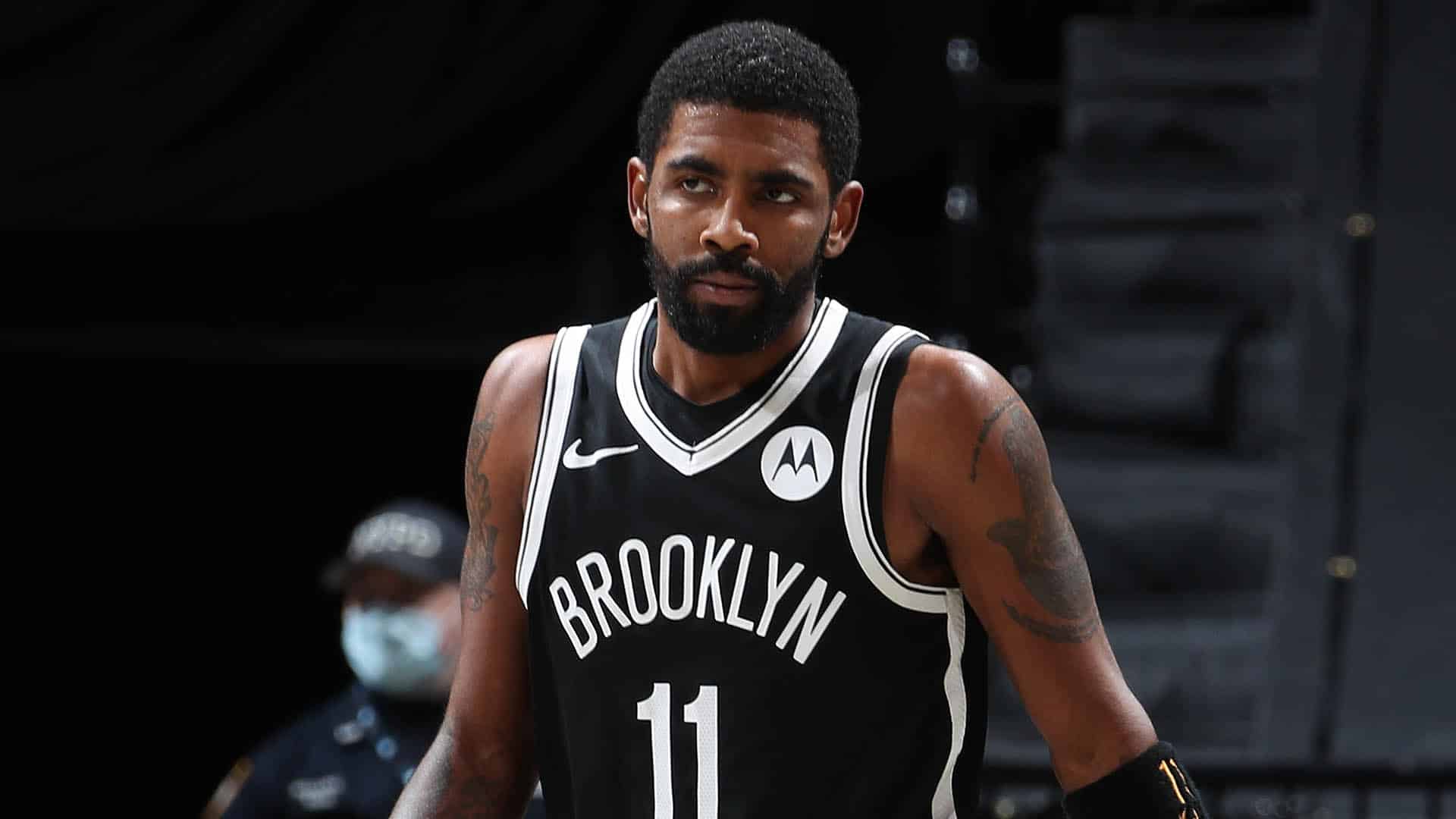 When can you ever count on Kyrie Irving?
When can you ever count on Kyrie Irving? Seriously, Irving is just a whining player that gets his way all the time. However, just does not want to play the game of basketball. But hey, let's keep talking about NBA Logo changes.
Irving will not be playing Monday's game against the Timberwolves as he will be out for personal reasons. Where have we heard that before? We need a new excuse, and not the Flat Earth Theory. Not even kidding.
With Irving being out for tomorrow's game, the Nets will be out of luck. How? Because LaMarcus Aldridge will be out Monday due to non-COVID related injury, Harden is out due to hamstring injuries, and a decent Durant.
I say a decent Durant due to the fact that he is coming off a hamstring injury; plus, he will be having restricted minutes. Which most likely means coming off the bench.
The Nets have been dealing with their own problems, but looking at tomorrow's match-up. Brooklyn should be able to pick up the win narrowly against the fallen Timberwolves.
Get to know more about our content and our shop!
What is happening between Aldridge and his new team? https://courtsideheat.com/lamarcus-aldridge-signs-with-postseason-contender/
If you would like to visit our store on Mercari then click here: https://www.mercari.com/u/892211489/
Find us on Social Media!
Now, if you want to keep up with basketball and can't listen to their podcast. It's all covered for you, just go onto social media and click on @CourtSideHeat:
Check out CourtSideHeat's social media and different platforms:
(Instagram) @courtsideheatnba
(Twitter) @courtsideheat
(Facebook)@courtsideheat
(Parler) @CourtSideHeat
(Rumble) @CourtSideHeat
(RetailMeNot) @CourtSideHeat
(YouTube) @CourtSideHeat