Austin Reaves, Lakers Have Mutual Interest In Extension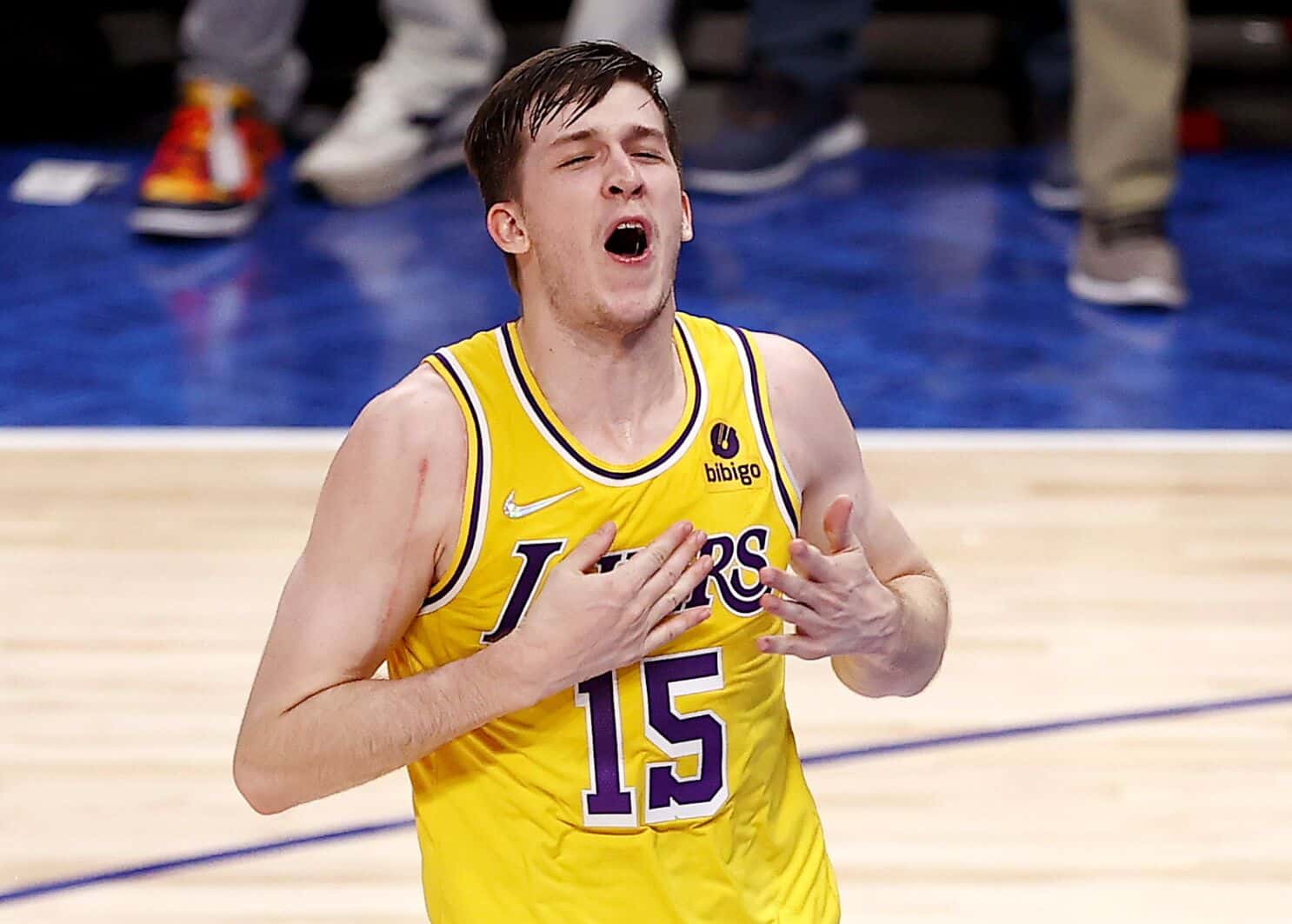 Austin Reaves, Lakers Have Mutual Interest In Extension
Austin Reaves, Lakers Have Mutual Interest In Extension
Both sides have been very open and very interested in the possibility of a new deal taking place this offseason; in fact, multiple teams have interest in Reaves but Los Angeles continues to be the number one team to re-sign the 24-year-old.
Since he is going to be a restricted free agent this offseason, Los Angeles will have the final say on if he stays or goes. With that being said, if the mutual interest is real and rapidly growing into contract talks. Then the Lakers can offer Reaves up to a four-year, $50.8 million using his Early Bird Rights.
The Lakers are currently sitting in 10th place and fighting to stay alive in the Play-In Tournament.