Austin Reaves To Get Offers For More Money Than Lakers Want To Pay Him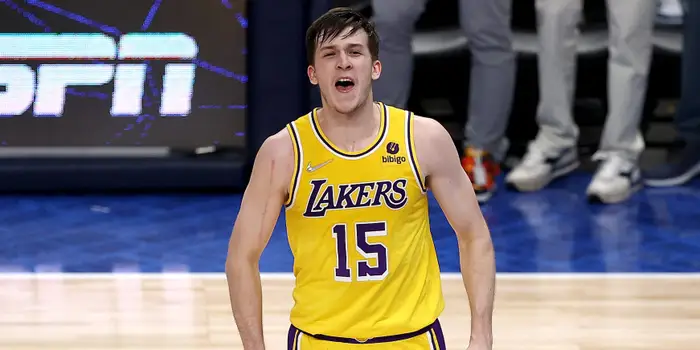 Austin Reaves To Get Offers For More Money Than Lakers Want To Pay Him
Austin Reaves To Get Offers For More Money Than Lakers Want To Pay Him
Reaves has been one of the best players for the Lakers this postseason run and one of the hottest names in playoff basketball; with that said, the soon-to-be restricted free agent will be entering the summer looking for a new contract.
Los Angeles, while hoping to re-sign Austin Reaves, does not want to pay him more money than some of the expected offers.
The Lakers will be able to match any offer submitted by an inquiring team, however, they could be forced to match under terms that would see the 24-year-old paid around the Mid-Level Exception for the first two seasons.
Since he is subjected to the Arenas Provision, his contract could jump come years three and four. Due to that, Los Angeles hesitates to pay him so much money.