Is Zion Williamson leading the Pelicans to victory?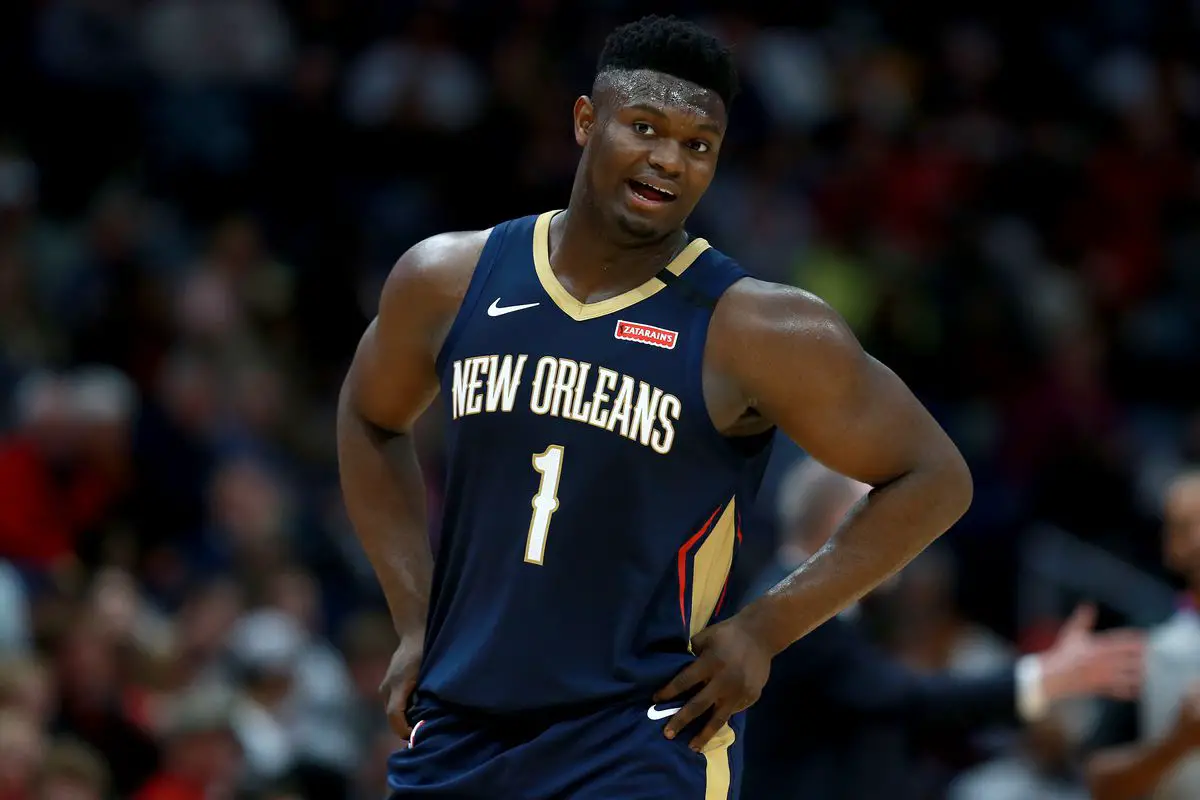 The Pelicans to start the year didn't have Zion Williamson for 42 games until he returned to play against the Spurs on January 22nd, the team at that time were 17-27 before his debut.
Now even though they are winning and losing games with Williamson at the starting position he has been showing that he was prepared for this, because in last night's Warriors against Pelicans game Williamson was taking control being vocal and scoring the ball.
With that win against the Warriors the Pelicans are sitting at 25-32 on the season, this is not bad especially when your only two spots out of a playoff spot. They are only four games out from the eighth spot so anything is possible and the way this team has been playing is impressive.
To me personally I believe that if this team didn't have Zion Williamson back for the season then they would have been in the range of 9-13th place in their conference, but now with the rookie big man back things are turning around.
For only playing 12 games since his return he is putting up some number with 22 points, 7 rebounds, 2 assists, and averaging 58% per game and on the season. To me the energy has changed with the rookie coming on in, why?
Because here was a team that was losing badly and couldn't get anything started, but with Zion Williamson here the energy, the intensity, the scoring has picked up.
It seems that this team has been better when passing, playing defense, rebounding, shooting, driving in the paint, ETC. The one thing that sticks out about Zion Williamson is that he commands the ball, he can go anywhere on that court and no one could stop him.
When people thought that this guy didn't have any skills he proved them wrong by passing well, shooting well, and playing the game veery well. It seems to me whenever this guy is on the court things get done, because even though he see him as a beast on the offensive side he also goes and has a heck of a game on the defensive.
It is those little things that a player can do to get his team to victory, or to score better, ETC. Also it seems like everyone else is scoring a whole lot better because JJ Redick has been going off, Derrick Favors has his moments, Jrue Holiday is having an impact, Nicolo Melli is also getting his minutes in.
So as you can see by these guys performances and their attitudes this team certainly have been doing better with Williamson coming in here and making a difference, because whenever he gets the ball the defenders just can't stop him. Prediction: since Zion Williamson can not be stopped I predict him to Rookie of The Year.