Ja Morant's Health In Jeopardy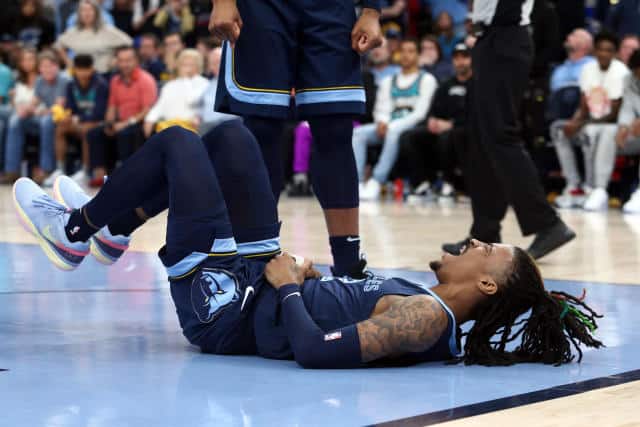 Ja Morant's Health In Jeopardy
Ja Morant's Health In Jeopardy
The Grizzlies may have hit a roadblock that could be turning deadly, it has been revealed that Ja Morant may have suffered a bad hand injury.
Morant left Game 1 after bracing for impact and landing on his already-wrapped hand, Taylor Jenkins says that Morant is "in jeopardy" about playing in Game 2 against the Lakers.
Morant was already playing with the hand wrapped, but it has gotten a lot worse and the team will find out what is exactly wrong with Morant in the coming days.
The Grizzlies' medical staff is observing his hand and wrist, trying to make a determination on his health ahead of Wednesday.
The Lakers are winning the series 1-0.