Kyrie Irving is back for the Brooklyn Nets!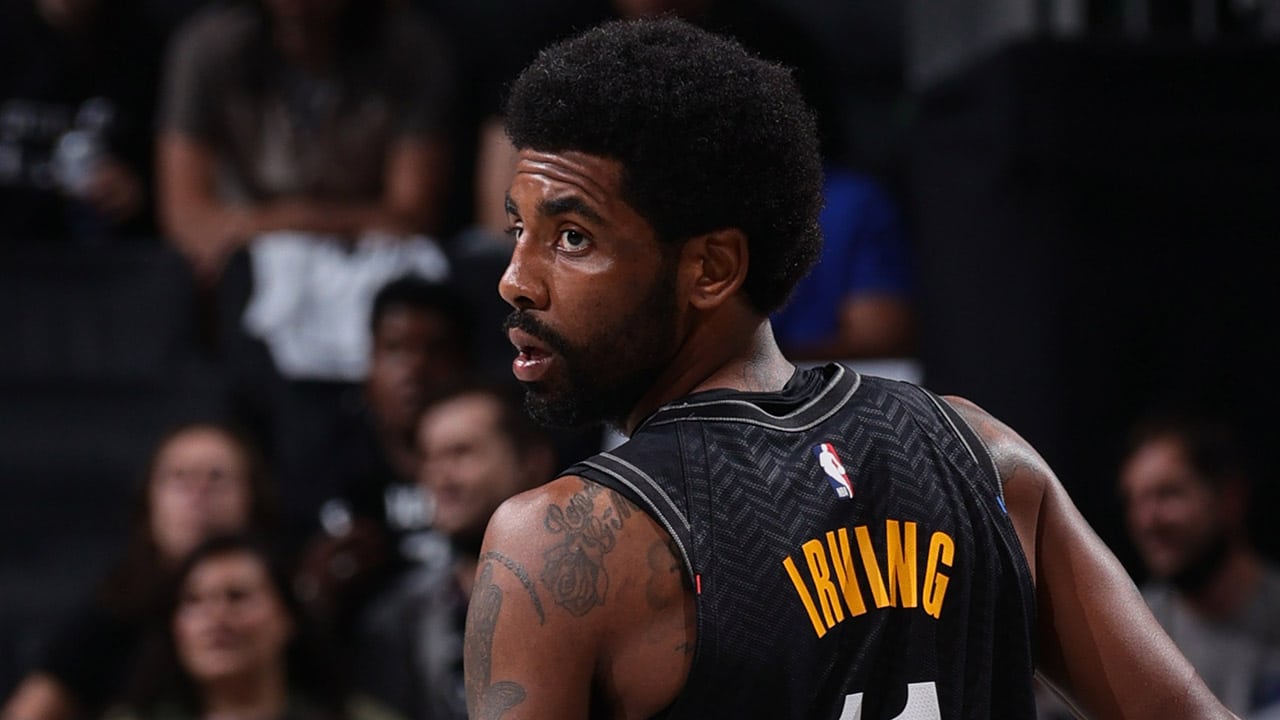 Kyrie Irving is back for the Brooklyn Nets!
Kyrie Irving is back for the Brooklyn Nets! Kyrie Irving is back and the world cannot be contained, well maybe not to that fullest extent. However, Irving is back for the Nets as they are searching for answers to this COVID-filled league. More than 40+ players have went on the COVID/Injured List, the Nets have their fair share of mishaps too.
Harden recently went into protocols, we are seeing multiple guys that are injured/fill with COVID be put out of action. We, as fans, were waiting for what Brooklyn was going to do – or even what Kyrie himself was going to do. Now it is clear, it has been revealed that Kyrie Irving will be playing for the Nets on the road.
The remainder of the season you will be seeing Kyrie Irving against opponents – however, it is only for non-home games. Home games he can't because he isn't in accordance to the mandate set by New York. But, he is back and many are excited (like I).
Where's the support?
Before people start blasting everyone and everything, remember this: it was backed by key players and key figures within that organization. Steve Nash, Joe Tsai, Sean Marks and many key players were fully supportive of this decision. They know that, despite their idealogical differences, they must have Kyrie back to have somewhat of a balance to this team. Why? Because not all of the minutes have to be maximized on just one player… that'll kill just ask Kevin Durant.
When will he be able to come back?
It is being reported that he is able to practice again with the team, but he cannot start yet. Why? Because the team needs to know his physical status and must know that he is "COVID-Clear," right? He must take a series of tests just to come back to the Brooklyn Franchise.
Irving must test negative on five successive days before he may rejoin the team, plus, once he returns he must test every single day as an unvaccinated player.
This should be good news for fans, the team, and even all us fantasy players.
Kyrie will hope to make an impact as he has been eagerly waiting for this day to come, now the Brooklyn Nets need to make it official by starting him. Can't wait!
WAIT… don't leave yet, did you see this sick design?
Check out CourtSideHeat's social media and different platforms:
(Instagram) @courtsideheatnba
(Twitter) @courtsideheat
(Facebook)@courtsideheat
(Parler) @CourtSideHeat
(Rumble) @CourtSideHeat
(RetailMeNot) @CourtSideHeat
(YouTube) @CourtSideHeat