LeBron James OUT Three Weeks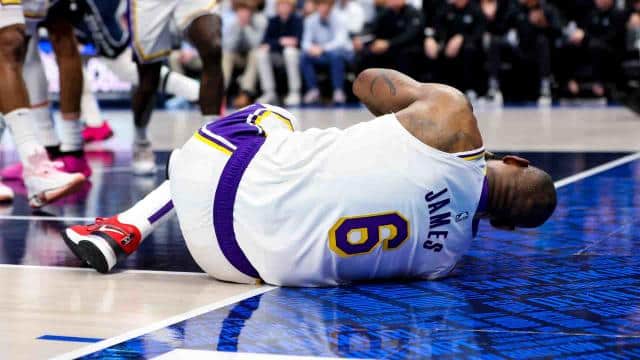 LeBron James OUT Three Weeks
A right foot tendon injury will be sidelining LeBron James for the next three weeks as that is when the Lakers will be reevaluating him.
There is no current timetable for his return as his return is all dependable on how Los Angeles does in their efforts to make the Play-In Tournament – without LeBron.
The 38-year-old suffered the injury on Sunday against the Mavericks, he played through the injury and after the game was checked out by the team's medical staff.
The Lakers are a game out of the Play-In Tournament, currently held by the Pelicans, with their current record being 30-33.
Los Angeles takes on the Minnesota Timberwolves at home tomorrow night. Minnesota's record is 32-32, for anyone that was curious.