2020 rookie cards making you money?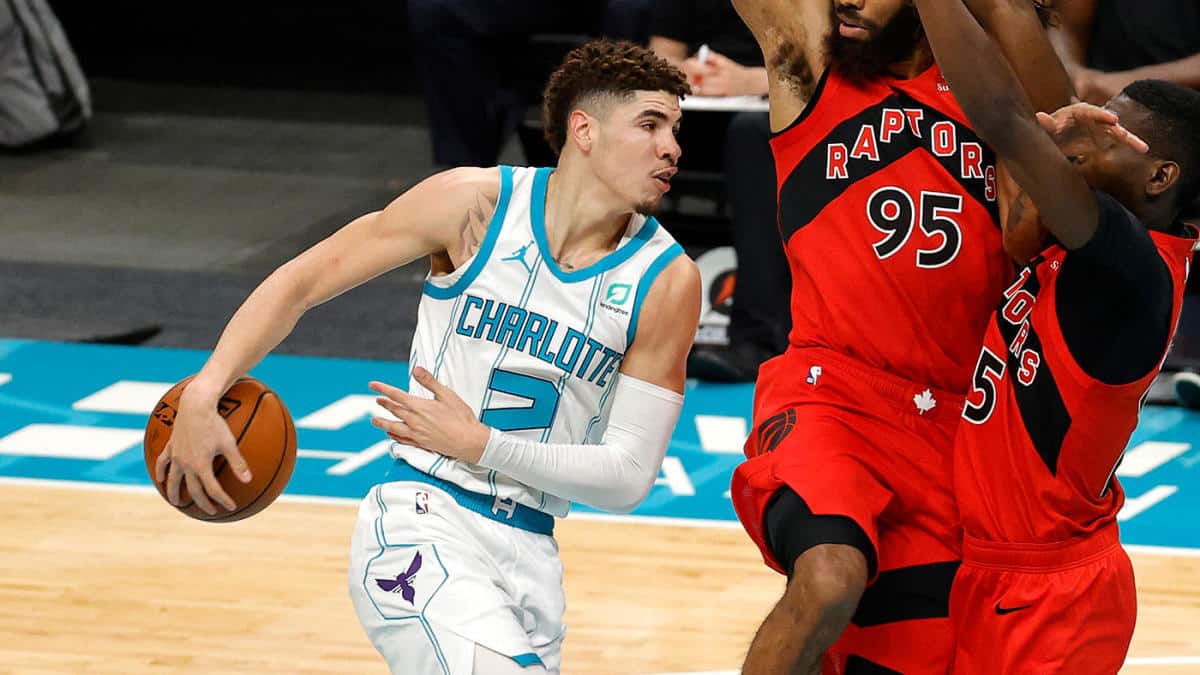 2020 rookie cards making you money?
2020 rookie cards making you money? This is something many people AREN'T taking advantage of, quick turnarounds of fame is happening; and it is happening right now. CourtSideHeat has been looking into these rookie cards going around; you know the ones with Anthony Edwards, LaMelo Ball, James Wiseman, etc?
Right now those cards, bundles, packs, lots, etc are going for some money. In the right direction, and one of the names that people are loving is LaMelo Ball.
So how is it that after a month or so we can see positive outcomes with these cards? Should we be pouncing on these cards to resell for good money? Should we do this before or during their debuts? Why all the hype? All these questions and more will be answered.
Get on the know and more as CourtSideHeat will be breaking this down, this whole breakdown saves people time, energy, and money. How? You can go to different sites but you will be left confused on what to buy/do, you can make an investment with cards at Target but have no idea what to do next, and so on. With this breakdown you can have all you need to know within 15 minutes or less.
With all this being said, let's jump into this.
Why are these cards getting so much attention?
First of all, cards were not relevant back in 2016. They just were not, they got so bad they went to your local Dollar Tree. So with the resurgence of basketball, football, baseball, hockey, and even Pokémon cards. Since 2018, kids, adults, parents, collectors have found the value of these cards once more.
With that being said, people are back into the new; not the old anymore. That means that newer cards, newer players, upcoming talent will be making the card headlines and will be getting investors to pay. Everyone is now invested, more than ever, with newer players and where they can go.
In turn, this drives up collector's and reseller's profits and sales; why? Because they are banking on the fact that while the momentum of NBA cards are coming back, and with parents/guardians wanting their children to experience their own childhood of cards and what it was like to collect, this is a hot time to sell.
It is called taking a risk, for example: Who remembers when Luka Doncic was having his name buzzing around? Card collectors weren't stupid, they jumped on the opportunity. Pulling these cards out of packs, getting them online, going to store, etc. This is having a great turn out, majority of his cards are worth over 100's of dollars and he is only in his second to third year.
The strategic investment of trading cards are back, in full-swing, and they are in high demand. That is how thousands of dollars is being generated by selling these sports cards, graded by PSA or not. They move, rookie cards especially.
Should we be investing in 'today's" cards and rookie cards?
First of all, investing and collecting "today's" cards are fantastic. It is fantastic because nobody gives any thought or credence in the value of the cards. Bad investors are the people that are quick to assume that old-time cards, like from the late 80s' and 90s', are home-runners and will make instant money.
They believe that because they think older cards are more vintage and valued, older players in the past will sell because of how popular they were 30-40 years ago, and they think just because a card has a popular, popping name that people will spend their hard-earned money.
Look, older players aren't going to make you money. Take it from us because we have two Patrick Ewing cards, Hakeem Olajuwon cards, Isiah Thomas cards, etc. But none of it is moving, why? Because no one is fixated on the past, it is now about the present and future.
That is where kids, young adults, millennials, generation-z, and other types of people would be looking at. Also, those cards are relevant anymore. Because those players don't play in the NBA any longer nor make an impact anywhere else.
The ONLY exception to that rule would be Michael Jordan. Jordan is living off his shoes, his glory days, and his cards keep bringing in the money. He is the G.O.A.T so that is why his cards keep selling and being relevant. Plus, he is a billionaire, owns the Hornets, has an exclusive deal with Nike, and makes his presence known in the world of sports and is always being compared to LeBron (sadly no one can realize that Kobe is better than LeBron and is right behind MJ).
That is why it is critical and crucial to pick up on today's cards. Heck, if you have 2016-2017 to present now cards; sell them! We just sold a Shai Gilgeous-Alexander card, from 2017, for $40 dollars total profit.
People are more inclined to get cards that are getting more attention, more love, more relevancy, and currently playing. Now, this begs another question from earlier: Should we collect rookie cards?
Should we buy rookie cards?
I cannot stop stressing this enough, buy rookie cards. Buy rookie cards from packs, bundles, even the online internet (we have amazing wonders of resources and tools for this type of stuff). The right type of rookie cards sell, they are hot and fresh. Take 2017's NBA Draft Class, that was stacked and many good players became money-makers. Example, Luka Doncic and Trae Young. Those two alone should have made collectors over $500 dollars within the first year of them being drafted.
If you are new, or even experienced, get in the game of rookie cards. Rookie cards are amazing because, even for this draft class, all these players are getting hyped up and getting ready to be sold. The draft gives us many advantages to sell, how? Because they hype the heck out of the first five draft picks in EVERY SINGLE DRAFT!
Betting on the future of players also helps make money, rookie cards are a powerful tool. The player gets hyped up, cards get released, and buyers and consumers are placing bids and having wars (figuratively speaking).
Warning: This money-maker causes you to use common sense…
For disclosure, please read this, unless you want to loss money you MUST research and read. Because when investing in sport's cards you need to make sure that the card you are selecting is still hot and you can easily double your money.
Because too many times an investor will say: "Well, this player is on fire right now I will just buy out all his Rookie Prizm Cards." However, even if a player has caught a little smoke and fire. This does not mean that all their cards have. Meaning his Rated Rookie card could be making investors killer money while his Green Prizm Card is failing and running like average.
Research becomes crucial because you need to know what these cards are being sold/selling for. Because each card has a certain number on the back of it, a certain brand. That is why most investors and collectors use eBay as their guide to see how sold/selling for listing have been going for.
Once you have a card you know will make you money, if not already, run it through eBay and check out the sold listings and that is how you will know if it is a good or bad buy to make.
Getting into the good stuff: Is 2020 Rookie Cards making you money?
Look, for warning, predictions and data are two total different ballgames. Right now with these 2020 rookie cards there is no data. Meaning there is no data of past sales and how their past performances were in the NBA, we just have the here and now of their college days (or if you are LaMelo and play at a knockoff and non-competitive league).
So with these types of cards this will be coming down to predictions and selling the hype. I believe most certainly you should be buying these cards for low dollars amounts right now, wait it out a few months to see their improvements or status, and then take it from there.
It is only the preseason and that would be the smart decision to make, why? Because let's say you get two LaMelo Ball cards for $12 bucks, if he flops and doesn't do anything right within the next few months; that means that his sale prices will drop and the big hype man of the draft may only be able to double your money, which means your sales for him will go to $12 dollars to increase and double.
Or another decision you could go with, and I most highly prefer this one too, would be to get these cards for low money and sell them fast. Sell the hype, sell as fast as you can while these players are getting attention and their demand is high. Because, for example of Zion Williamson, he was hot and his cards were going like hot cakes. Now his Rated Rookie card sells for nothing. The hype and the expectations are over and weren't met.
Both options are fine to go by, but we can tell one is for the more conservative one that wants to make sure it will make money while the other one is the gambler. Out of the two options presented, I would say go with the gambler. Why? Because you get the cards for less than $8 dollars and then you start doubling your money and start increasing your sales. I would buy 2-3 of a player's card, list one of them for $10 bucks (just throwing out a number) and see how it performs on the market.
If it goes well at that price, list the other card for the same exact price and see how it performs. Do this until none of the cards you purchased are remaining.
That is the key, that is how you get quick money when riding the wave of hypers and momentum.
Final question: For these rookie cards should we see positive outlooks on their cards in a month?
Focus on James Wiseman, LaMelo Ball, and Anthony Edwards. Those are the top three players from the NBA Draft heading into this season; I believe that those three players you will be looking at positive upsides in the next month or so. Well, that is what CourtSideHeat is gathering and predicting.
I would invest in Edwards more because I believe he will have a higher chance of success and finding his groove and role with his team than LaMelo. I would say that it would go Edwards, Ball, and then Wiseman.
To me, I believe that higher demand will be for those players, consumers would love to have these cards even during the season. If you haven't already by now purchased one of their cards after reading this article, then do it now; trust me, you will be so happy you did this now then when they really spike before the last week of preseason heading into the regular season.
Conclusion:
With all this being said, I can assure you that you will be making the right decision when you buy their cards early. Remember this is a game of predicting with these types of cards, also don't hesitate to sell fast especially with the momentum. Because that could all end in a heartbeat.
Want more info on these topics and players surrounding the NBA? Then check out CourtSideHeat.com.
Get to know more about our content and our shop!
Get an inside look at our ratings of the top I've best signings of the 2020 NBA Free Agency, some of these signings will shock you or even enrage you… visit now: https://courtsideheat.com/the-five-best-signings-of-the-2020-nba-free-agency/
If you would like to visit our store on Mercari than click here: https://www.mercari.com/u/892211489/