76ers are on the hunt for James Harden!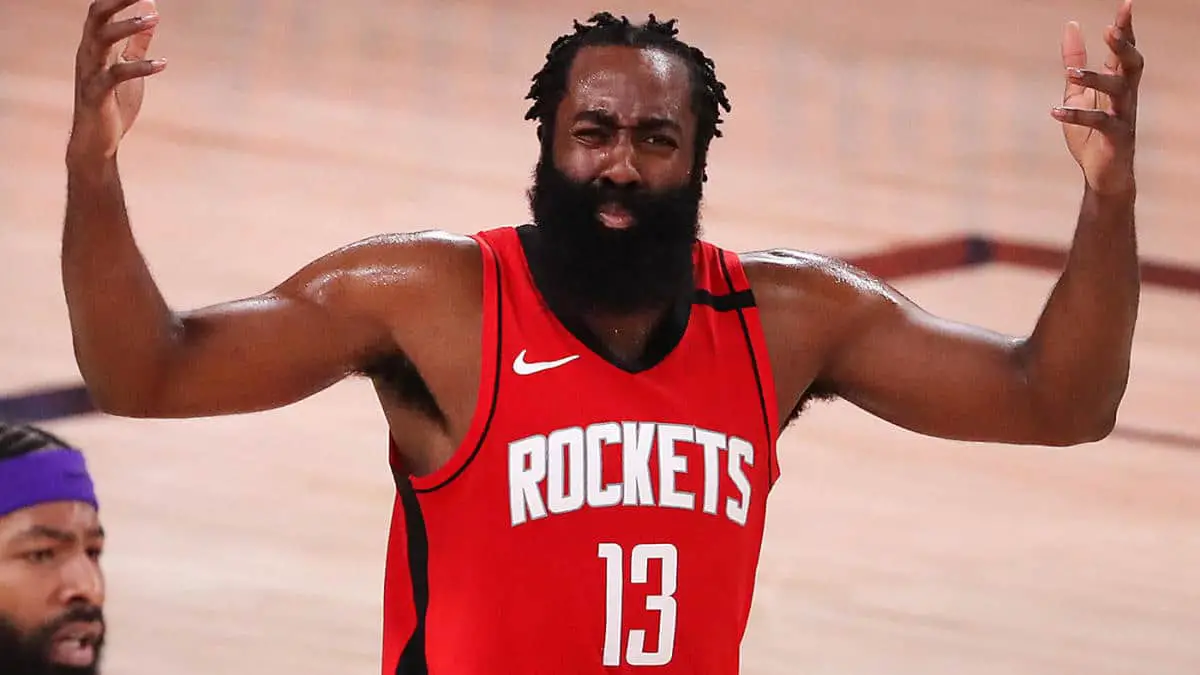 76ers are on the hunt for James Harden!
76ers are on the hunt for James Harden! The 76ers, now with Daryl Morey, are wanting James Harden. There has been talks for a while now when Morey was hired; which was that Morey wanted Harden and would do anything to get him.
Now, the only problem is that the Rockets aren't open to being trading their top superstar. They also stated that they won't be trading him for the likes of Ben Simmons. The main reason for that, besides how bad the shot is of Simmons, is that they want to build and strategize around Harden.
Even with all that being said, the 76ers will still try. However, Morey and the front office have strong regards and high optimism to make the Simmons-Embiid duo work. They want to see if they can jazz them up, make them better, and try to see their options in them before putting them out on the trade block.
Morey and Harden has had a great relationship with their time being spent in Houston together; Morey wants to keep the trend going but Harden doesn't seem to give into that. He hasn't said anything on this matter, maybe he does; maybe he doesn't. Now, if he does, he can always demand a trade before his contract ends. Or just play out the rest of your contract til it ends in 2022 then sign with Houston. So that means that both sides do have options, but we will see.
What do I think about this?
I believe that the 76ers front office, Morey, ownership will try to pursue Harden; but the Rockets won't move. To me, I believe that they will play out their last two seasons with him and let him walk if they can't find anymore success in him. Why? Because he hasn't taken to the Finals, to the next level, they gave him pieces, but ultimately failed. Also, different GM and different HC is coming in; which means that they might want to go in a fresh, new start and direction.
Right now isn't a good spot for them, but I believe they might make a run on him if he walks/parts away in 2022.
What do you guys think about this? Should they keep perusing him? Should they stop with Harden? Comment in the comments section below!
Get to know more about our content and our shop!
Check it out now! The 76ers and Daryl Morey have put ink to a contract and it is official, he takes up a new role; but what is it? Check it out here: https://courtsideheat.com/daryl-morey-and-76ers-ink-up-a-deal-for-5-years/
If you would like to visit our store on Mercari than click here: https://www.mercari.com/u/892211489/