Celtics' Gordon Hayward INACTIVE for Game 1 VS Heat!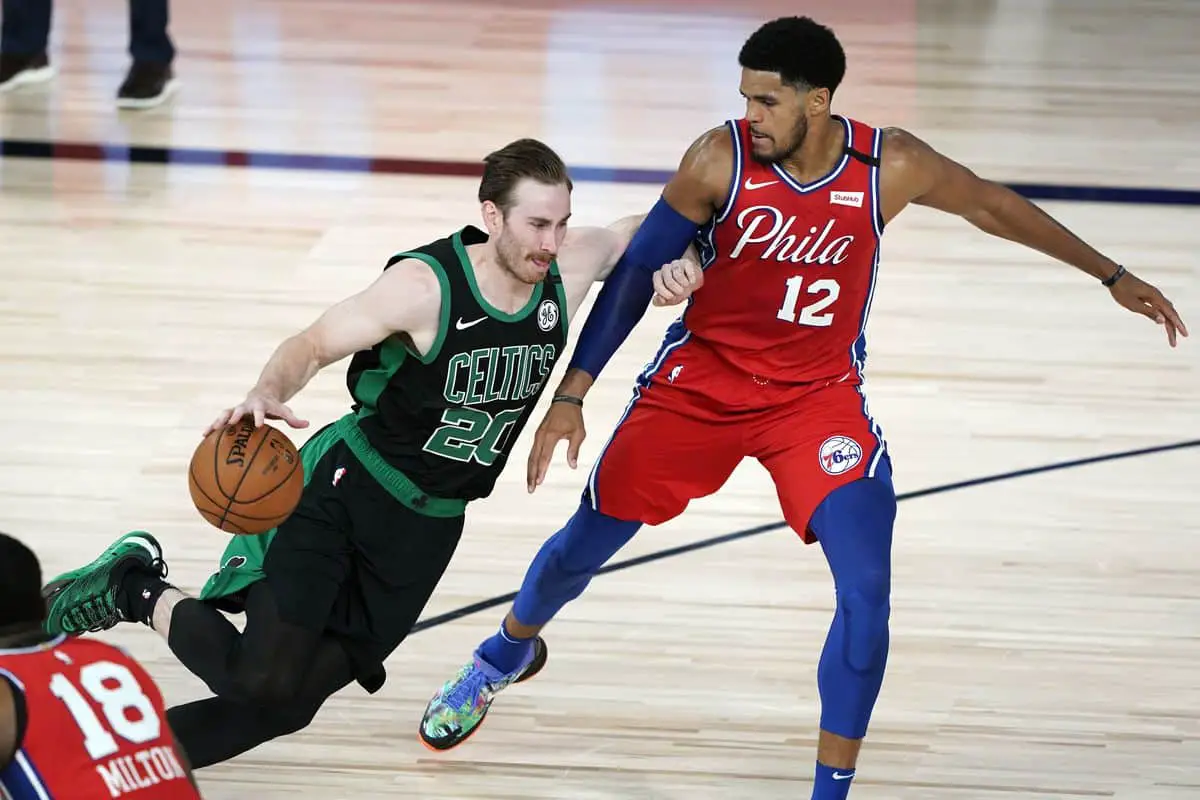 Celtics' Gordon Hayward INACTIVE for Game 1 VS Heat!
Celtics' Gordon Hayward INACTIVE for Game 1 VS Heat! It has been speculation all day wondering if or if not Gordon Hayward would be available for the Celtics. The questions were answered.
The Celtic's have confirmed that he will not be playing against the Heat in their upcoming game. He has been dealing with an ankle injury for the past several weeks and his status was unknown. He hasn't played in a month, and now he will be out a little bit longer.
Hayward has been dealing with a Grade 3 Sprain after suffering the injury in the 76ers-Celtics series. Hayward suffered the injury in Game 2 of that series. The Celtics would want to have Hayward, but if out some more then they should survive. They have been surviving since losing him.
The Celtics have Jaylen Brown, Jayson Tatum, and Kemba Walker. That's a really good trio heading into this new series.
How bad is this for Hayward?
This for Gordon Hayward is bad because he has had a great comeback season… from an ankle injury. He was posting great stats, notably the 17 points per game and 6 rebounds. Sadly, ankle injuries are just killing him. That's what took him out before and now is having the same effect.
Whatever does happen with him does impact the Celtics in a way, because he is a great passer and great shooter around the perimeter and paint. The inside is his, him finding the open man is his, and playing overall defense is his. The Celtic's will need him down the final stretch if they want to make it past the Heat, and attempt to make a stretch to the NBA Finals.
Get to our content more and our shop more!
If you want cool, retro items (like cards and action figures) then you need to check out our shop: https://www.mercari.com/u/892211489/
Click here to find out where we think Billy Donovan should go and what the probability is of him succeeding at his next job! https://courtsideheat.com/where-should-billy-donovan-go-to/