Damian Lillard: Blazers Don't Want The Same Thing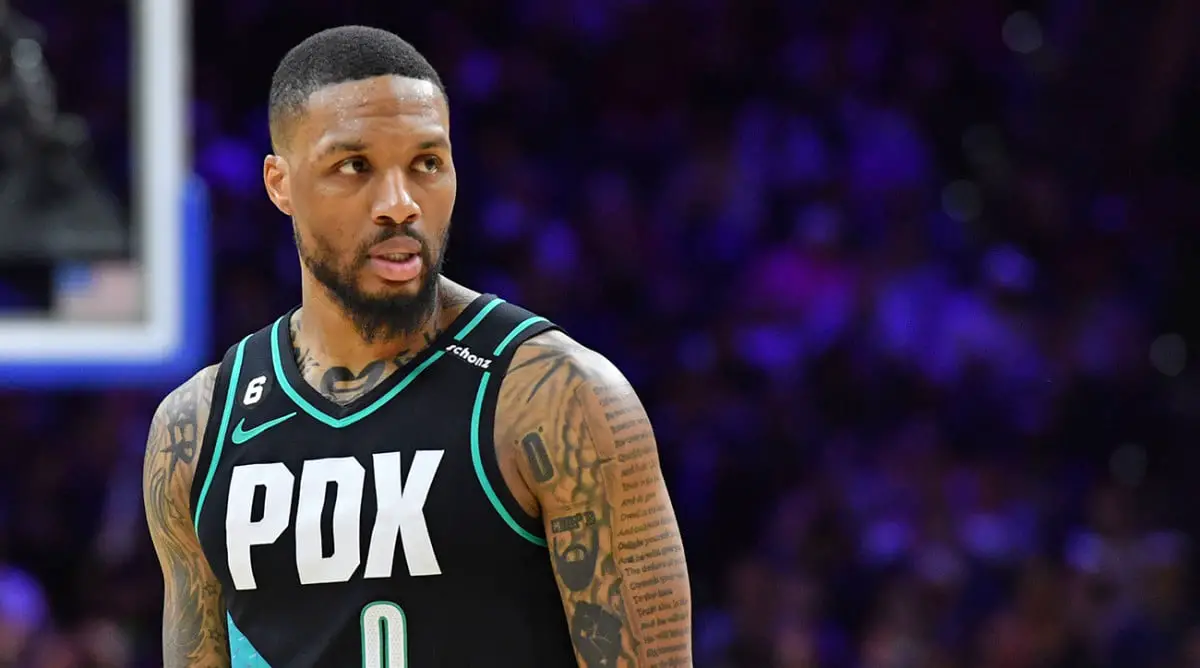 Damian Lillard: Blazers Don't Want The Same Thing
Damian Lillard: Blazers Don't Want The Same Thing
With training camp beginning on October 3rd, many have been wondering if Damian Lillard will be reporting to the team. Speculation has risen that he'll be traded by then or shortly afterward, and some believe he will remain loyal and join the team for training.
While this is up in the air, it appears Lillard will not be willing to play for any other team than either the Portland Trail Blazers or the Miami Heat. This was confirmed by Shams Charania, but now the man himself is talking.
He believes it is time to move on as he doesn't believe both sides want the same goals or the same outcomes.
Here is what Lillard said regarding the Blazers:
"It's a way that you have to go about things where you can't be an idiot. You say I'm gonna stay down, I'm gonna ride till the wheels fall off and all that stuff. I don't have to prove that to nobody, like I've shown it. I mean that in my heart. But that's like me and you saying no matter what happens we ain't telling on each other. Ya know, I'm saying we never tell on each other. And then the day comes where I'm still playing by those same rules," Lillard said.
Like man, you want the same thing? We're gonna go out together and then that ain't the code you want to live by no more. So, when that happens, you can't be how it was… You don't want the same thing no more and you show me that you don't want the same thing. We don't want the same thing."
The 33-year-old superstar made an appearance on the BACKONFIGG show on YouTube. The episode featured Lillard talking about his music career, his NBA career, his growing up in Oakland, and then, of course, the trade demand from Portland.