Deandre Ayton agrees to largest offer sheet in NBA history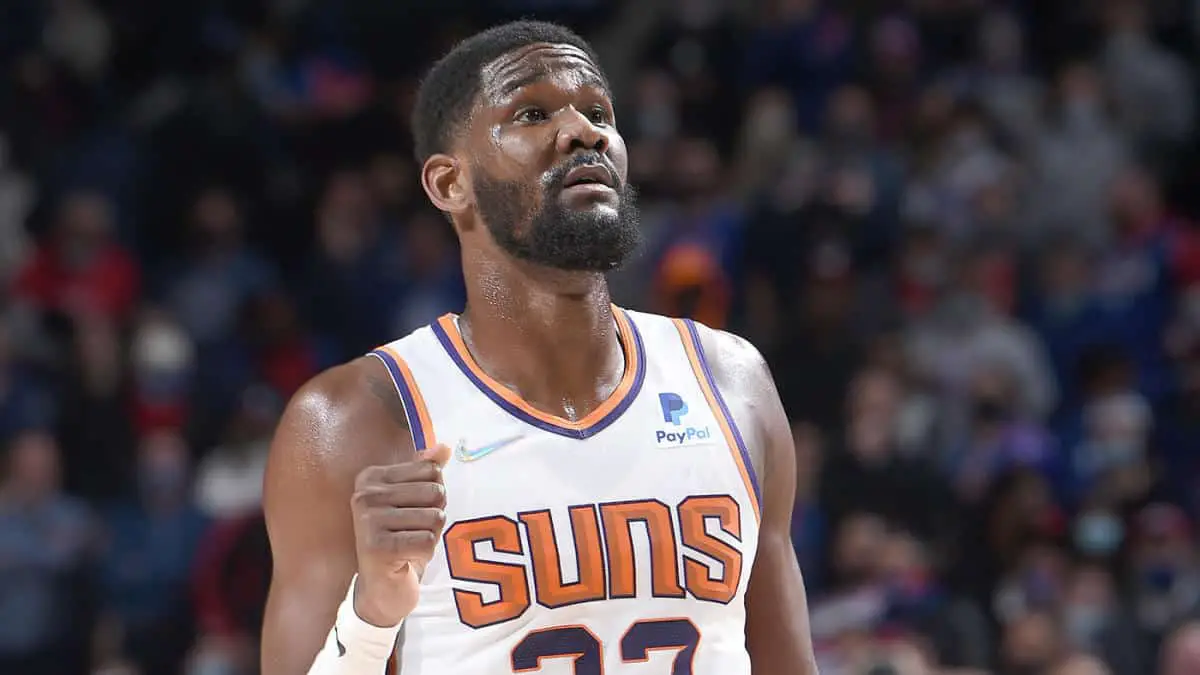 Deandre Ayton agrees to largest offer sheet in NBA history
Deandre Ayton agrees to largest offer sheet in NBA history
Ayton and the Pacers agreed to the largest offer sheet the NBA has ever seen earlier today. Took many by surprise, many to say congrats, and many to criticize. However, none of that matters as the 23-year-old has got paid. Or set to be paid, depending on how this situation unfolds.
The offer sheet was set for four years, $133 million. That breaks the original set by Otto Porter Jr. and the Nets (later matched by Washington) back in 2017. The offer sheet was set for four years, $107 million.
It has been reported, by Bobby Marks, that the Suns have up to Saturday at midnight to make their final decision – will they match the offer sheet or let him walk? That is the question they have to answer as James Jones and the front office has two days to make that decision. The clock does not officially start until midnight, or 11:59 PM, for Phoenix.
Indiana was able to create space to give the max to Ayton through the Malcolm Brogdon trade. Plus, waiving some of the players they received from Boston. Talks for a sign-and-trade were happening, sadly for the Suns, neither side could find a common ground. Now, time is running out for the Suns and they are under the gun for time.
CourtSideHeat will update the situation as it unfolds come Saturday night. Catch the podcast tomorrow to hear Joshua Unangst's thoughts on this offer sheet featuring Deandre Ayton and the Indiana Pacers.