If the Celtic's season couldn't get any worse!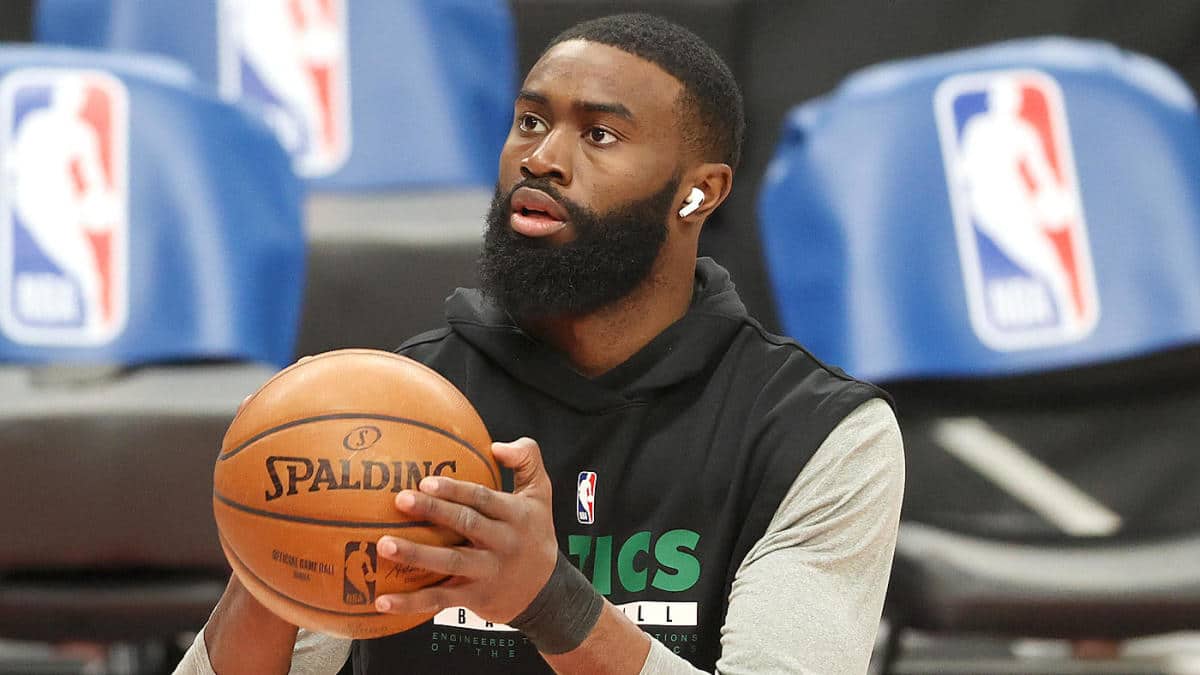 If the Celtic's season couldn't get any worse!
If the Celtic's season couldn't get any worse! With the Celtics projected to be in the play-in tournament come this May 18th, their luck have been taking a turn for the worse. Injuries, mainly, have been killing this team and this puts the icing on the cake. Sorta speak.
Tatum has practically been the only player not injured or out for COVID; the likes of Walker, Fournier, and now Brown have been the big names of these injuries/COVID. What is the deal with Brown? It has been rumored and now confirmed, that Brown suffered a torn scapholunate ligament in his left wrist.
This leaves the superstar down and out for the remainder of the season. So a no-go for the playoffs, which really hurts. He was diagnosed with the injury this past weekend and is expected to have surgery this week. Despite the injury, Jaylen Brown has been playing like a beast. He is averaging career-high numbers in shooting and scoring; something very interesting to watch out for. He and Jayson Tatum are the main scorers on the team; Tatum with 26 PPG and Brown with 24 PPG.
Overall, Jaylen Brown has been averaging 24/6/3 PPG this season. This is his breakout season and if he continues to be a threat like he is now; he will be unstoppable coming forth the next few seasons.
Brown has been dealing with injuries before ending his season with this left wrist one, which ones? Well, most recently he was dealing with a sprained ankle after running into his teammate against the Portland Trailblazers. That put Brown out of commission for three games prior to this injury.
As previously mentioned before… this is frustrating for the Celtics!
Like we mentored before on the headline and throughout the article; injuries have killed this team. With Marcus Smart missing 18 games with his calf injury to Kemba Walker missing the first part of the season due to offseason knee surgery. Now, we have Brown. So, this has been fun for the Celtics.
What's to come for the Celtics? Who in the absolute world knows, but they are stated to be in the play-in tournament and hopefully adventuring onwards in the playoffs. This will be interesting to watch for sure.
If you would like to have exclusive articles on these topics discusses within the next few weeks, or even this week, join our membership deal for NO money at all.
Click the link here to get started: https://courtsideheat.com/membership-join/
Get to know more about our content and our shop!
Knicks giving a HUGE contract to an ACB player that is SUPPOSEDLY good! This could be the Knicks next big weapon, another RJ Barrett! Find out right here, right now only on CourtSideHeat: https://courtsideheat.com/knicks-giving-a-huge-contract-to-an-acb-player-that-is-supposedly-good/
If you would like to visit our store on Mercari then click here: https://www.mercari.com/u/892211489/
Find us on Social Media!
Check out CourtSideHeat's social media and different platforms:
(Instagram) @courtsideheatnba
(Twitter) @courtsideheat
(Facebook)@courtsideheat
(Parler) @CourtSideHeat
(Rumble) @CourtSideHeat
(RetailMeNot) @CourtSideHeat
(YouTube) @CourtSideHeat