Joel Embiid wins scoring title for the first time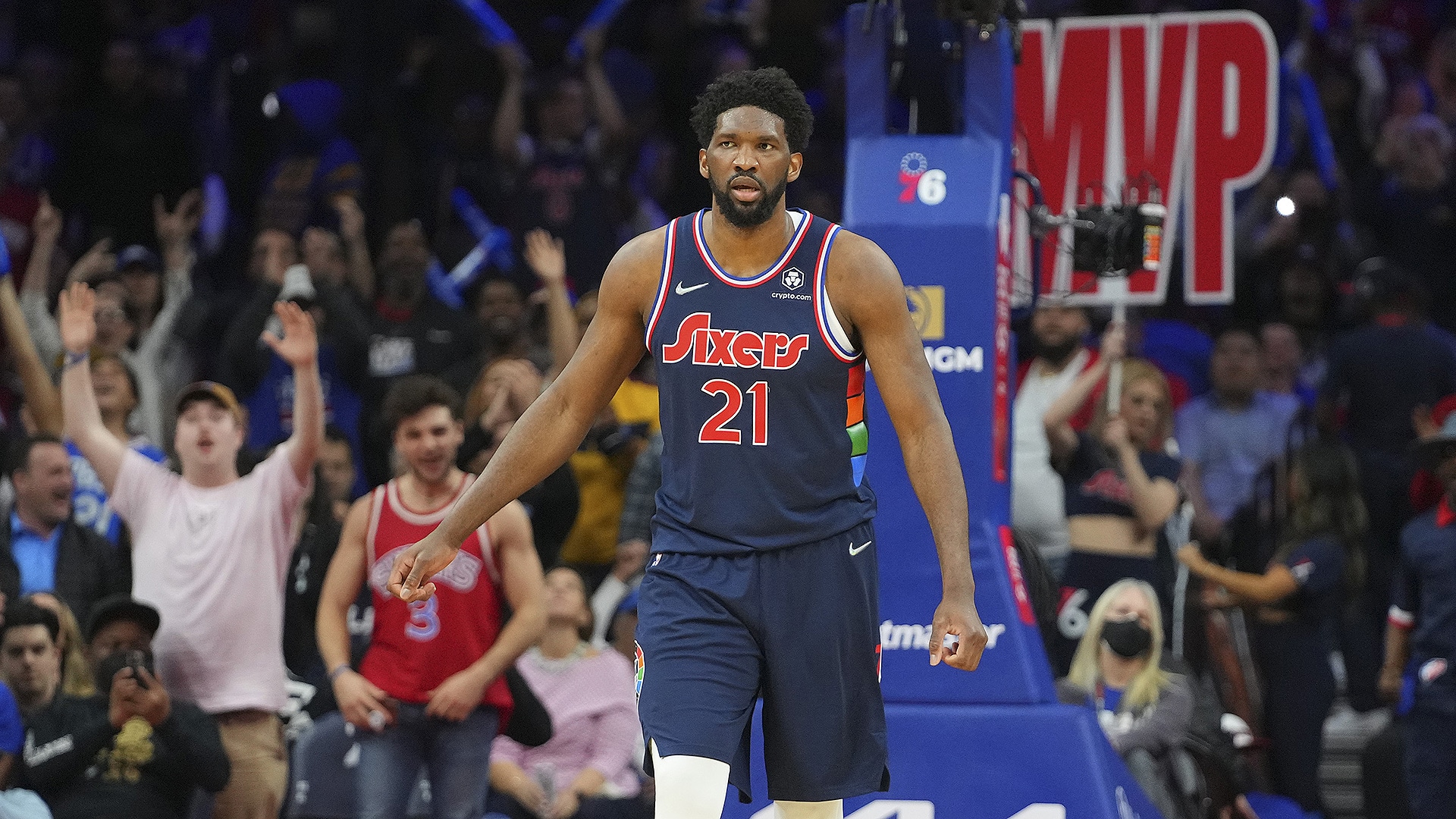 Joel Embiid wins scoring title for the first time
Joel Embiid wins scoring title for the first time
The 76ers are going to the playoffs, players are loving it (same with the coaches), and now we could be seeing more titles given to Philly. First off, Embiid. It has been reported that Joel Embiid has won the scoring title for the first time in his professional career.
A favorite to win the MVP, Embiid has done impressive things this season. But, looking at just scoring, he has been a menace. Just absolutely tearing up this league, like he did last season. Averaging 30.6 points heading into Sunday's contest.
The runner-up to winning the NBA scoring title was Giannis Antetokounmpo. He averaged 29.9 points per game. It was awarded to Embiid early as Antetokounmpo was listed OUT due to right knee soreness, so that is that. Also, LeBron James, who is averaging 30.3 points per game, is not eligible for the scoring title.
Why? It is due to the fact that he needed to have played 58 games. Sadly, for his fanbase, he only played in 56 games. Two games hurt as he would have secured that if he didn't get shut down for the remainder of the season due to injury.
Check out CourtSideHeat's social media and different platforms:
(Instagram) @courtsideheatnba
(Twitter) @courtsideheat
(Facebook)@courtsideheat
(Parler) @CourtSideHeat
(Rumble) @CourtSideHeat
(RetailMeNot) @CourtSideHeat
(YouTube) @CourtSideHeat