Frank Vogel FIRED as coach of the Lakers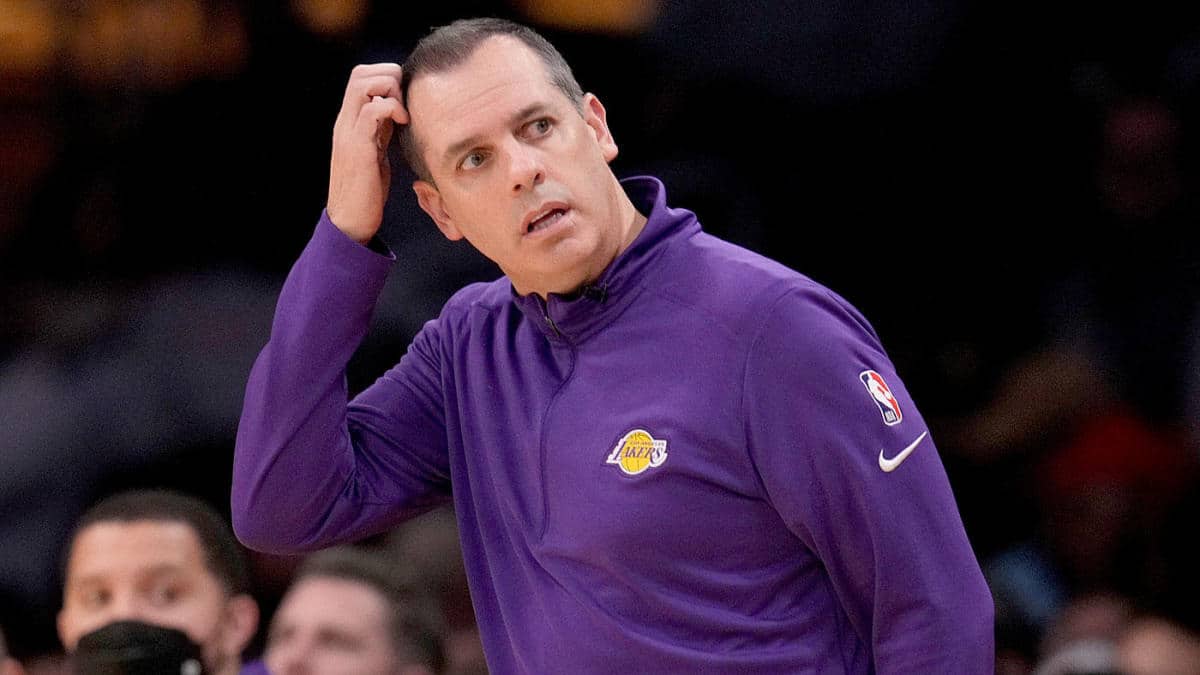 Frank Vogel FIRED as coach of the Lakers
Frank Vogel FIRED as coach of the Lakers
Per ESPN, a decision is to be made as soon as tomorrow (Monday) on the firing of Frank Vogel. Vogel has finished his third, and most likely his last, season with the Lakers. Once that decision is made, it will be shared with Vogel.
There is currently no frontrunner, but the organization will conduct a lengthy search on who to hire next. Soon-to-be former head coach, Frank Vogel, has a record of 126-98 in three seasons. In his first season with the Lakers, they won a championship. That was the 2020 NBA Bubble Season.
They failed to make the postseason, so tonight's game was their final game of the year.
Check out CourtSideHeat's social media and different platforms:
(Instagram) @courtsideheatnba
(Twitter) @courtsideheat
(Facebook)@courtsideheat
(Parler) @CourtSideHeat
(Rumble) @CourtSideHeat
(RetailMeNot) @CourtSideHeat
(YouTube) @CourtSideHeat