Team USA Gets Beaten By Germany In Semifinals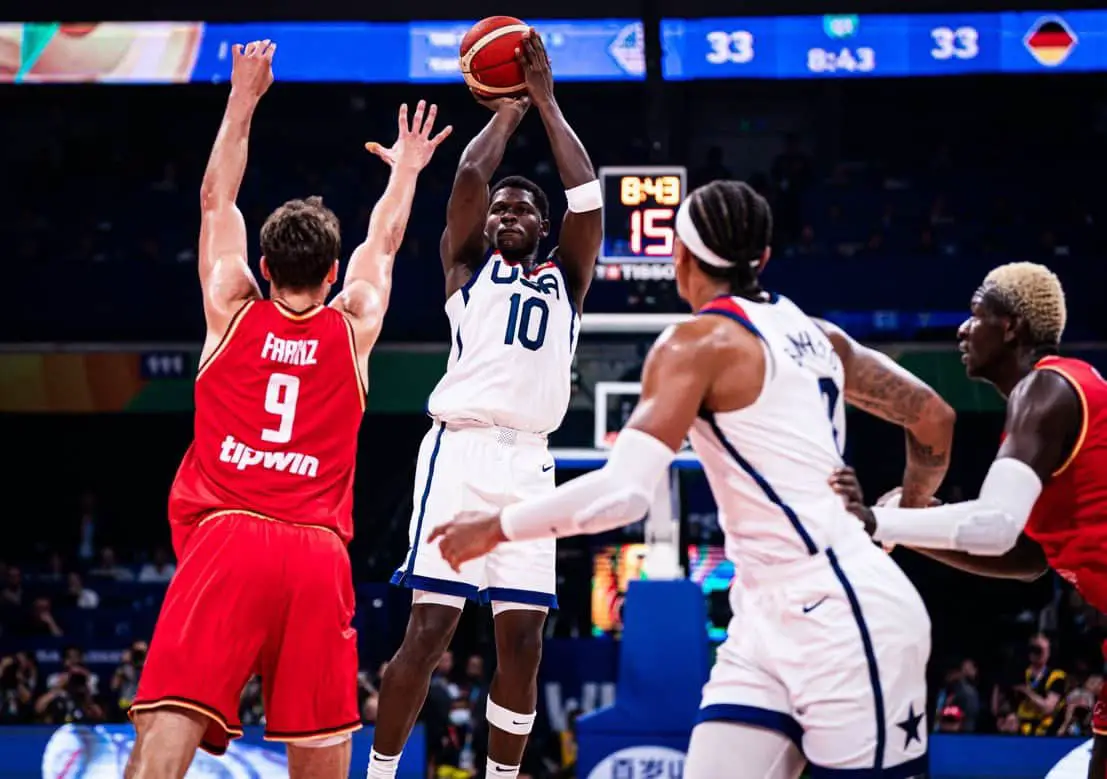 Team USA Gets Beaten By Germany In Semifinals
Team USA Gets Beaten By Germany In Semifinals
Germany makes incredible history by not only coming into this game as the underdog but clinching their first-ever World Cup berth.
For Team USA, this will be the second consecutive time in this event where they'll be settling for less than gold.
The Germans out-manned the Americans, it was as simple as that. Talent-wise, Team USA is better. However, they lacked size and that gamble didn't turn out.
The favorable underdogs secured 12 more offensive rebounds than the United States, which allowed them to score 17 more second-chance points.
The size difference and how Germany was smoking them offensively and defensively allowed them to have such big, commanding leads throughout the contest.
Despite Team USA rallying back in the fourth quarter, Dennis Schroder, Franz Wagner, and company iced them out completely. A priceless Schroder jumper and a costly Anthony Edwards turnover sealed America's fate.
Also, don't forget about former NBA big man, Daniel Theis. He put on a show putting up 21 points and 5 rebounds. To put in perspective his day, Jaren Jackson Jr. and Bobby Portis combined for 13 points and 5 rebounds.
Team Canada also lost their semifinal game, it was an upset as everyone was predicting Canada to steamroll Serbia. However, like Team USA, the Canadians fell and now will be competing against the USA for bronze.
Sunday will be the finale of this tournament with Serbia taking on Germany.