Timothe Luwawu-Cabarrot signed by Suns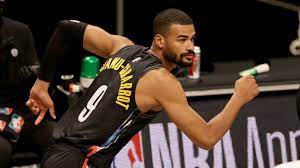 Timothe Luwawu-Cabarrot signed by Suns
Timothe Luwawu-Cabarrot signed by Suns
The Phoenix Suns continue to make small moves as they signed Timothe Luwawu-Cabarrot to a training camp deal.
The former Atlanta Hawks' player is being signed to a non-guaranteed deal that will allow him to fight for a spot on the team.
The six-year veteran has averaged 5.9 points per game in his career.