Arike Ogunbowale to miss extended time after surgery operation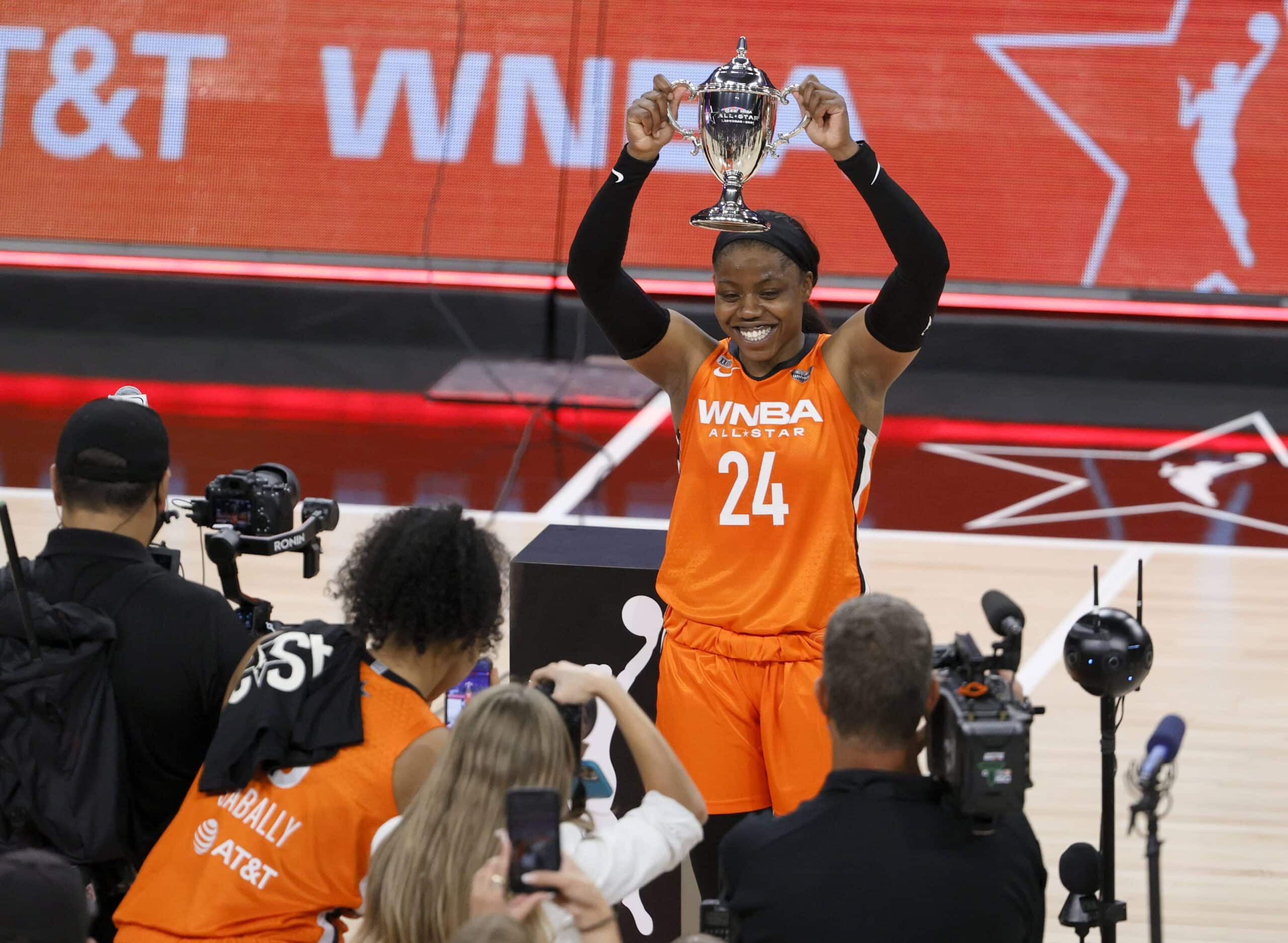 Arike Ogunbowale to miss extended time after surgery operation
Arike Ogunbowale to miss extended time after surgery operation
While the Dallas Wings are finding late success that has allowed them to clinch a playoff berth, they will be continuing on without their two-time All-Star. It has been learned that Arike Ogunbowale, who has been a superstar for Dallas, will be sidelined for the remainder of the season and for the first round of the postseason.
The reason for her being sidelined is due to her undergoing a successful iliac crest core muscle avulsion repair. The injury, and operation, were announced by the team today.
This was Ogunbowale's reaction to the social media post by Dallas Wings referring to her successful operation.
Ogunbowale will be missed significantly for the Wings, especially for the postseason, as she was their leading scorer. Plus, she was in the top five leading scorers across the league since she entered back in 2019.
She signed a contract extension this past offseason that'll keep her in Dallas through 2025.