Betnijah Laney expected to miss time after having knee surgery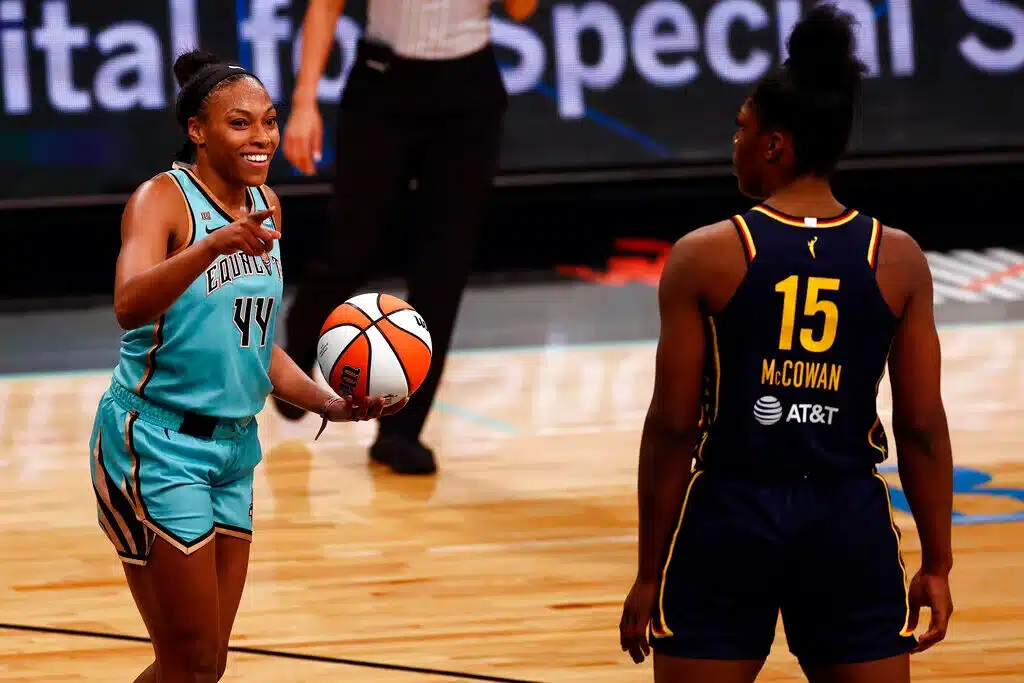 Betnijah Laney expected to miss time after having knee surgery
New York Liberty will be without Laney for the next eight weeks due to knee surgery after suffering an arthroscopic partial meniscectomy on her right knee. She was their leading scorer last season with 16.8 points per game; however, that may not be the case this season due to the extended time away from the game.
Liberty has been struggling mightily, they hold a 1-7 record (which puts them in last place). She hasn't played since May 17th and is currently averaging 13.3 points per game off of five games; this New York team has been struggling with injuries as other players are currently sidelined and rehabbing from their setbacks too.
Last November, she had arthroscopic surgery performed on her left knee. Also, she originally tore her left ACL back in 2016. Laney has a clear history with knee injuries as she hopes to come back to play the final seven games of the season.