Bradley Beal (Back) Out 3 More Weeks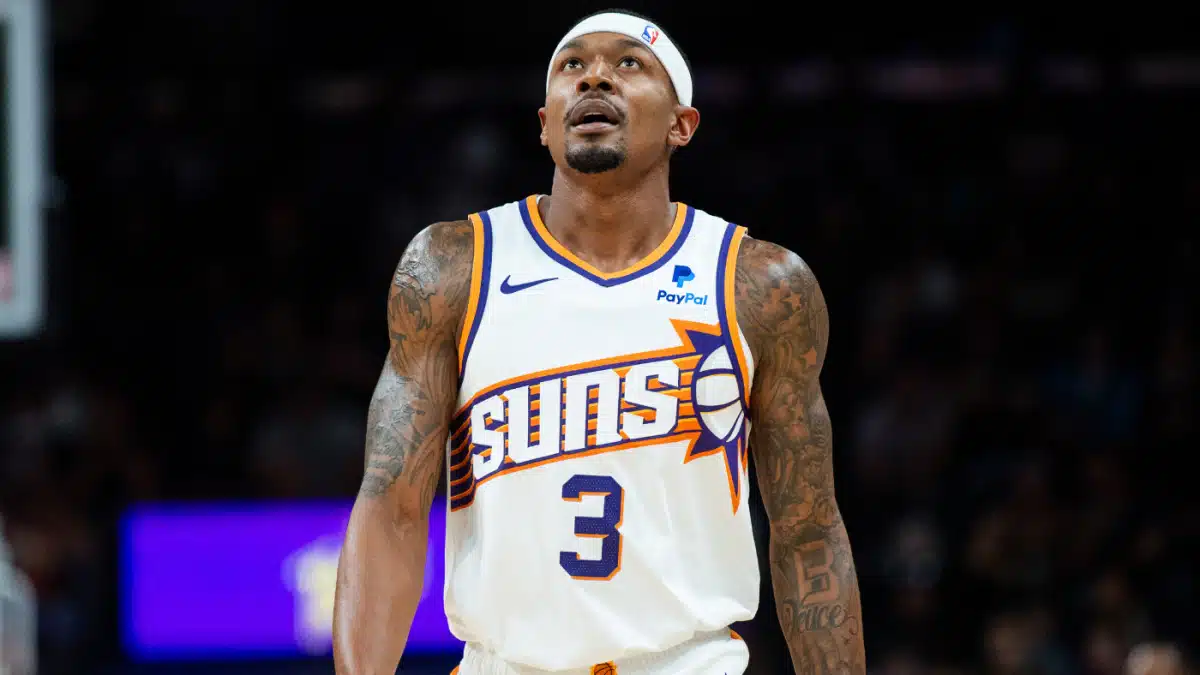 Bradley Beal (Back) Out 3 More Weeks
The Bradley Beal show for Phoenix fans has gotten off to a rocky start due to his nagging injuries, but fans are still hopeful come the postseason.
However, for the here and now, the Suns have announced Bradley Beal to be out for at least the next three weeks because of his persistent back injury. The official diagnosis is a lower back strain.
Beal has only played three games this season, he missed the first seven games, then got to play some games before his back needed more rest.
The 30-year-old is averaging 17.3 points, 5.3 rebounds, and 3.7 assists per game.