Brett Brown is resigning from the Boomers!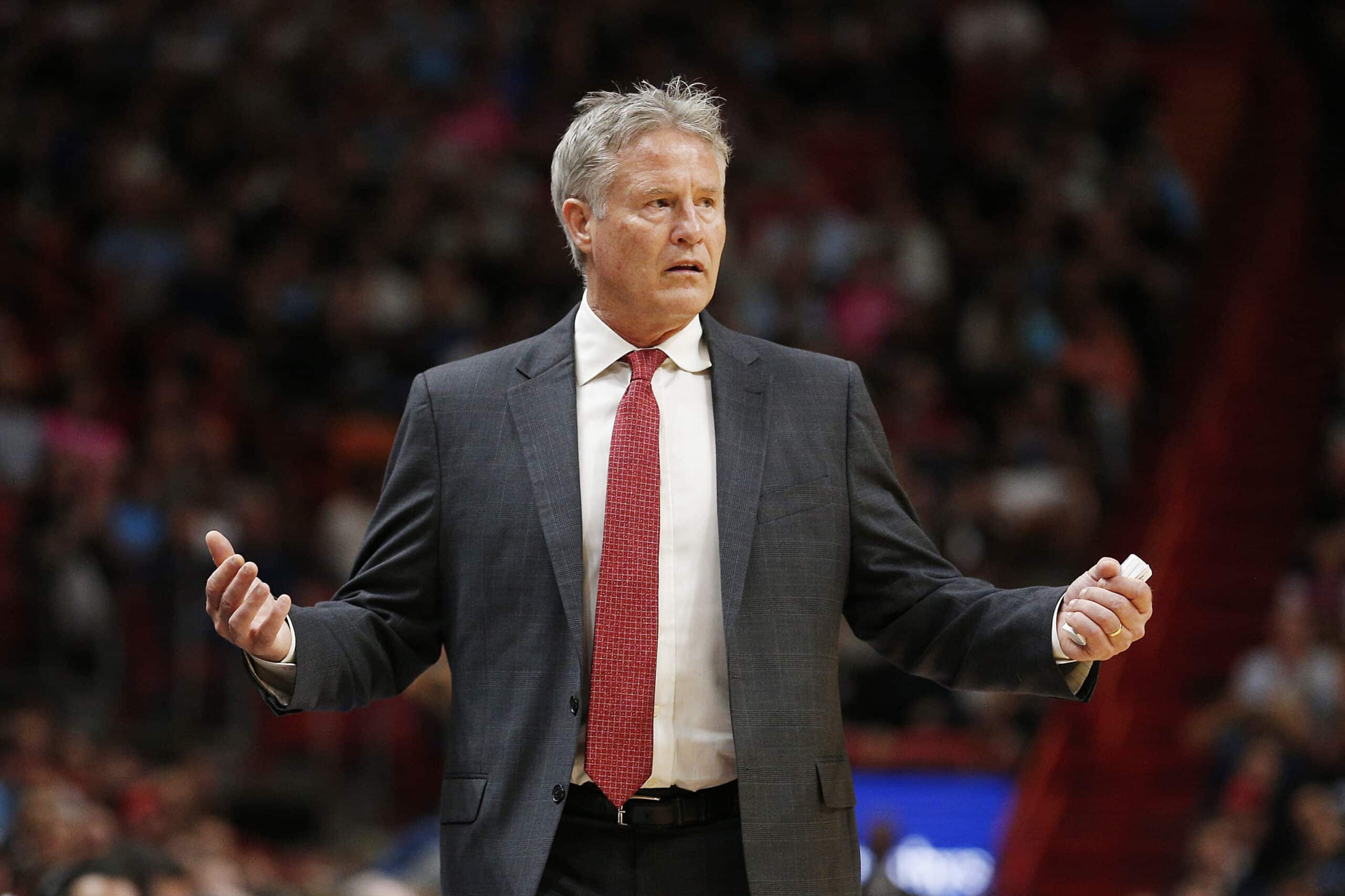 Brett Brown is resigning from the Boomers!
Brett Brown is resigning from the Boomers! Brown has decided to leave the Australia Boomers due to difficulties, he is stepping down immediately. Also, Brown informed the team of his decisions.
The main reason why he is resigning with them is due to the fact that a change in his personal circumstances is leaving unable to coach the men's national team of the Olympics. That is why he is resigning with the Boomers ahead of the Olympics; here is his official statement on this topic.
Here is what Brett Brown has to say on resigning with the Boomers:
"This was a difficult decision which did not come easy," Brown said of his decision.
"The uncertainties around the direction of my professional future, unfortunately, mean that I cannot commit to the time and preparation that this job deserves and requires. The difficulties around traveling internationally with my family during the pandemic have also contributed to my decision."
His history with the Australia Boomers!
He has worked with this team through the 1990s and early 2000s, and again from 2009 to 2012. This was then shut stopped when he signed with the 76ers in the NBA. Now, he was hired again on short-terms last year. The reason behind that was due to the fact their original coach, Andrej Lemanis, quit and Brown had to step in to save the team.
Due to the Olympics being postponed to a later date, some coaches and players won't be able to attend.
Here is what Boomer's CEO has to say on the matter:
"Basketball Australia is naturally disappointed that Brett is no longer able to commit to being the Boomers' head coach for the delayed Tokyo Olympics, but we fully understand Brett's situation and appreciate his candidness when informing us of the decision," said Basketball Australia CEO Jerril Rechter.
"The COVID-19 pandemic is creating a challenging environment for all sports in which to operate. The Tokyo Olympics is an important event for Basketball Australia and our male athletes; as collectively we believe the Boomers have an excellent opportunity to claim their first-ever Olympic medal.
"Basketball Australia will commence recruitment for this position in the coming period, with details of the process to be released in due course."
Brett Brown currently!
Brett Brown currently is a free agent in the head coach market as he was fired by the organization. No teams have been contacting him for positions on their staffs, the last time CourtSideHeat heard. Brett Brown was the head coach of the 76ers for seven seasons.
Get to know more about our content and our shop!
Want to get caught up from the last game? Click here as we have a whole covering the breakdown of that game, for both sides. We cover everything, who did good, who was absolute trash, stats, etc. Click here: https://courtsideheat.com/jimmy-buckets-being-jimmy-buckets-lebron-well-being-lebron/
If you would like to visit our store on Mercari than click here: https://www.mercari.com/u/892211489/