Deandre Ayton could sign an offer sheet today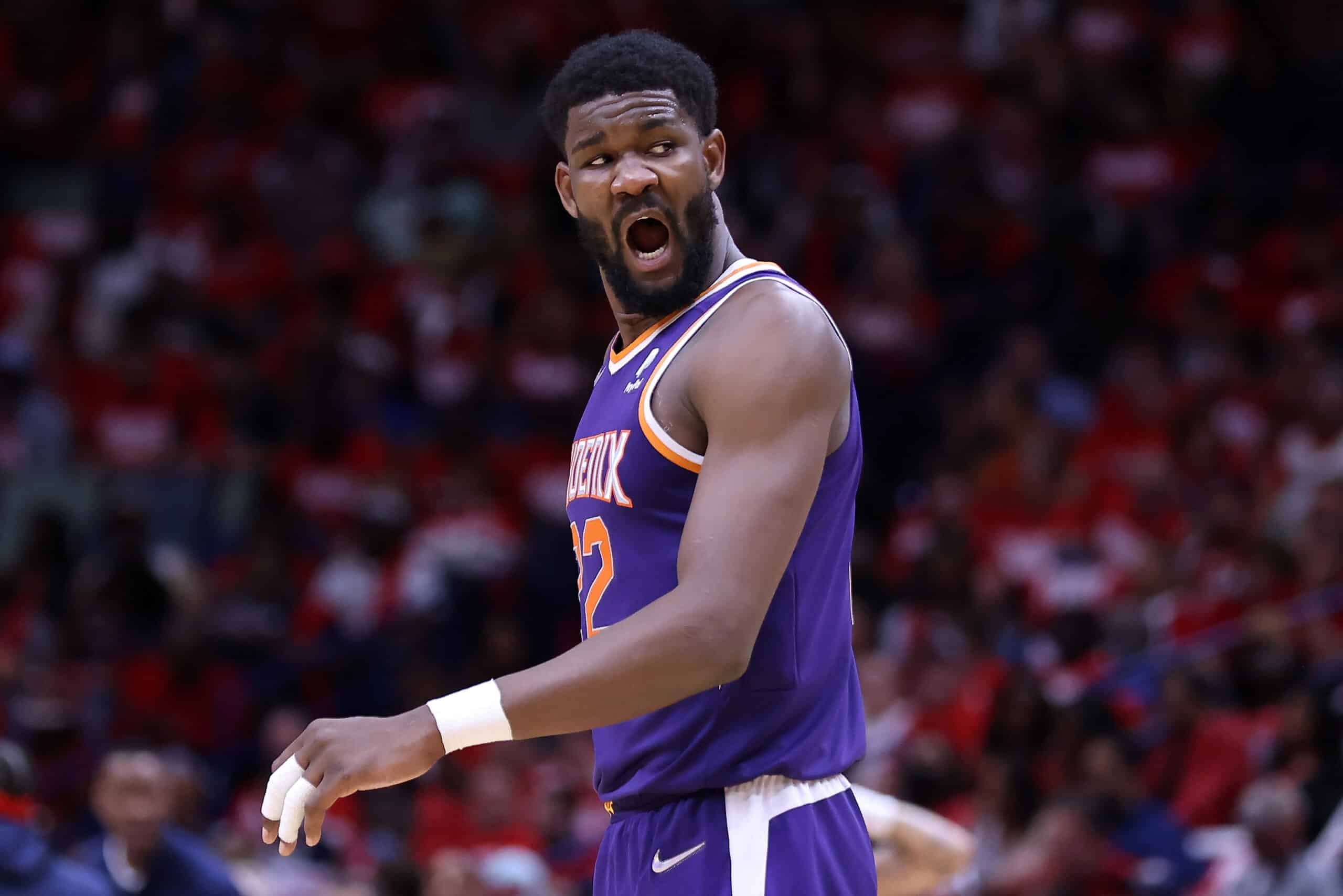 Deandre Ayton could sign an offer sheet today
Deandre Ayton could sign an offer sheet today
News have been circulating since last night of Deandre Ayton and where he could be going; one of the top reports came out that he could be signing an offer sheet as soon as today. That is something that concerns the likes of the Pacers and Spurs.
While these two teams have been publicly named, rumor-has-it that more teams are interested and could cobble something together to pursue the young center. Currently, Indiana is the leading team to offer the max to Ayton. That is something that is becoming more and more real.
Trade talks between the Suns and Nets have left Deandre Ayton out of the conversation, why? Because Brooklyn does not feel the need to have Ayton, plus, they just don't want him. It has also been said that the Jazz, who need a center after trading Rudy Gobert, are the "unlikely destination" for the 23-year-old.
The Pacers and Spurs have the most cap space available to sign Ayton through an offer sheet; however, Indiana is the more ready team to take on Ayton. They have been wanting Ayton the most since the 2022 NBA Trade Deadline, as the Pacers almost went all-in for Deandre Ayton.
Ayton has the choice to accept an offer sheet or opt for the sign-and-trade method. Either way, this puts more pressure on the Suns to get a deal done with the Nets, make sure Ayton doesn't leave for nothing, and find a third-team if needed. This is a delicate balance that could be seeing some action starting today.