DeMarcus Cousins and Rockets split!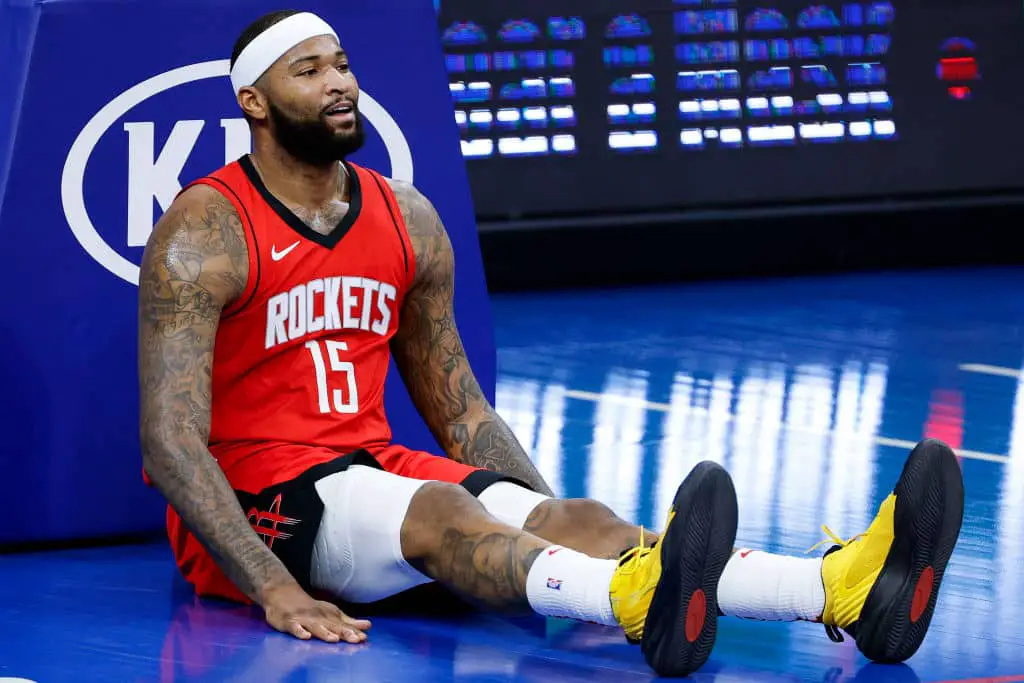 DeMarcus Cousins and Rockets split!
DeMarcus Cousins and Rockets split! The center, known as Boogie, has split from the Rockets. This move was already made a few days ago, so this was just a leading cause of what was going to happen.
Also, this was a metal decision for these two-sides to call it quits. The 25-game run with Boogie is over, however, he could have another run in the NBA with a team. He has been trying to come back stronger than ever after Achilles' injuries, knee injuries, etc.
The fallout happened when DeMarcus Cousins wanted more playing time, didn't like the way he was being utilized. As a brief note, he was the backup center behind Christian Wood. However, due to the fact that Wood has been out with ankle injuries; the Rockets have lost their last eight games.
Defensive issues were catching up with Cousins and Silas did not want to pair up two centers on the court. That would have included Woods and Cousins.
That was the final straw and this meant that the Rockets have released him, or in terms, waived him.
Cousins is averaging 9 points and 7 rebounds per game since signing with the Rockets. He is averaging 20 points per game throughout his career.
Find us on Social Media!
Now, if you want to keep up with basketball and can't listen to their podcast. It's all covered for you, just go onto social media and click on @CourtSideHeat:
Check out CourtSideHeat's social media and different platforms:
(Instagram) @courtsideheatnba
(Twitter) @courtsideheat
(Facebook)@courtsideheat
(Parler) @CourtSideHeat
(Rumble) @CourtSideHeat
(RetailMeNot) @CourtSideHeat
(YouTube) @CourtSideHeat
Also, go to courtsideheat.com/ where you can read unique daily basketball content, shop at the store for sick basketball stuff, and awesome reviews of historical basketball games. CourtSideHeat dedicates time to make sure you get the best basketball content possible.
Get to know more about our content and our shop!
Click here right now to know why Kobe Byrant is the greatest upset in NBA History, the answer will shock you! Click here: https://courtsideheat.com/kobe-bryant-the-greatest-upset-in-nba-history/
If you would like to visit our store on Mercari then click here: https://www.mercari.com/u/892211489/