Marcus Smart will be out until after the ASG!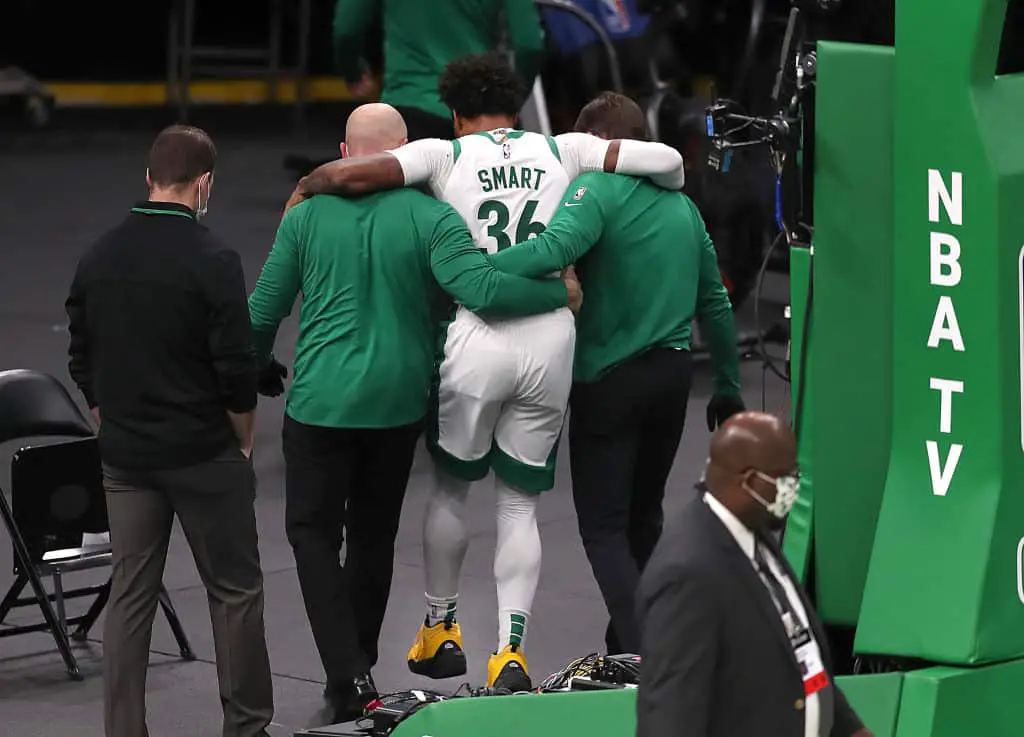 Marcus Smart will be out until after the ASG!
Marcus Smart will be out until after the ASG! Even though Smart has been traveling with his team, the Celtics, he will be out until the All-Star Game is over.
Since the beginning of February, Marcus Smart has been out due to a left calf strain. However, he is scheduled to miss their next seven games due to rehab. That's even with him shooting around, practicing, and whatnot.
So, he should be back around March 5th-10th after the All-Star Break. All-Star Game will be played on the 7th of March.
He is averaging 13 points and 6 assists for the season. The Celtics have been 5-6 with Smart missing games, defensive-lack has been key for this team since missing Smart.
Find us on Social Media!
Now, if you want to keep up with basketball and can't listen to their podcast. It's all covered for you, just go onto social media and click on @CourtSideHeat:
Check out CourtSideHeat's social media and different platforms:
(Instagram) @courtsideheatnba
(Twitter) @courtsideheat
(Facebook)@courtsideheat
(Parler) @CourtSideHeat
(Rumble) @CourtSideHeat
(RetailMeNot) @CourtSideHeat
(YouTube) @CourtSideHeat
Also, go to courtsideheat.com/ where you can read unique daily basketball content, shop at the store for sick basketball stuff, and awesome reviews of historical basketball games. CourtSideHeat dedicates time to make sure you get the best basketball content possible.
Get to know more about our content and our shop!
Click here right now to know why Kobe Byrant is the greatest upset in NBA History, the answer will shock you! Click here: https://courtsideheat.com/kobe-bryant-the-greatest-upset-in-nba-history/
If you would like to visit our store on Mercari then click here: https://www.mercari.com/u/892211489/