James Harden set to make his return after LONG hiatus!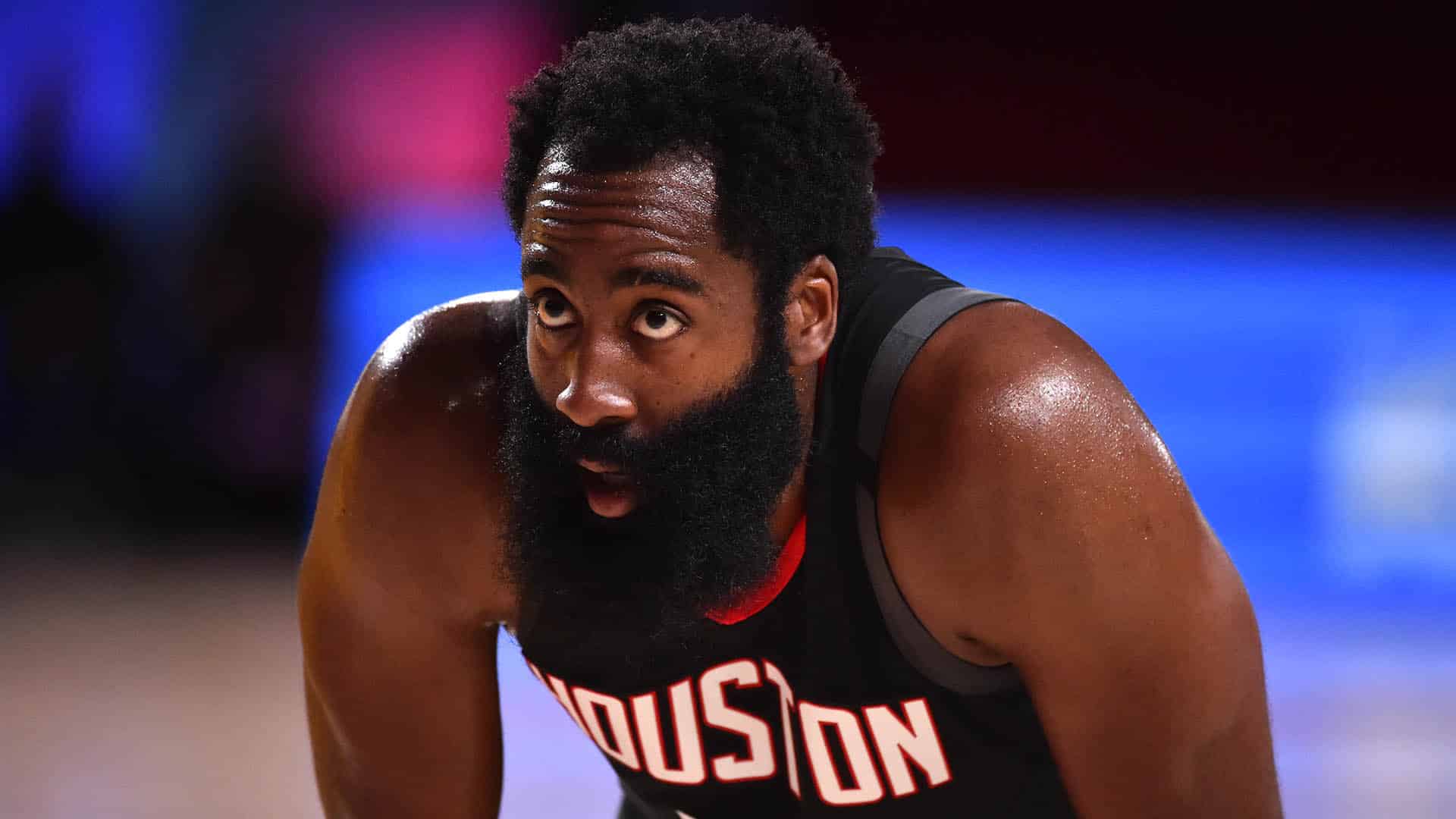 James Harden set to make his return after LONG hiatus!
James Harden set to make his return after LONG hiatus! Today could be the day that we finally see James Harden suiting back up as he was out for five weeks battling a hamstring injury. This Net's team as a whole has been suffering big-time from KD being out with injuries and COVID to Kyrie being up and down. The supposed "Big-3" has not even played 10 games together. Not that I can recall of.
However, we may be seeing the beard back in action today. This will be against the Spurs, however, again with the however, he is a game-time decision. So no formal word will be given until those last hours, minutes, or even seconds announce him in the starting lineup.
We don't even know if he will be on minute-restriction, on the bench, or starting. But, in my opinion and what we have seen with Durant's hamstring issue, is that he will likely get restricted minutes. Why? Because they want to ease him back into the swing of things. They don't want him killing on his joints, his hamstrings and whatnot.
Good news for the team, though. Is that Harden has been ramping up his activities, putting more work into it and more pressure. His goal is to make sure he is at least a game or two back before the playoffs; Steve Nash and the entire organization would like to see this "Big-3" get more work in and become the wrecking machine we have seen in other "Big-3's." Like Boston, like Miami, etc.
We will let you know more about this topic the following day or at that moment, until then… thank you for reading our content.
Get to know more about our content and our shop!
If the Celtics season could not get any worse it just did, and this is not clickbait. This frustrated team is now becoming even more frustrated! This is something that you have to read because this will end their chances of the playoffs quite quickly! https://courtsideheat.com/if-the-celtics-season-couldnt-get-any-worse/
Want to be exclusive? Want to be a member of exclusive and unique content and deals? Then no further for a small price of three dollars you will be a part of the newsletter, get two articles exclusively to you, coupons to you only. Plus, want to know something amazing? We will email you personalized product updates and let you know when the article is live for you to see in the format of a newsletter. Check it out now as you do not want to miss out.
Check the membership out now: https://form.jotform.com/courtsideheat/new-customer-registration-form
Find out the membership details: https://courtsideheat.com/membership-join/
Find us on Social Media!
Check out CourtSideHeat's social media and different platforms:
(Instagram) @courtsideheatnba
(Twitter) @courtsideheat
(Facebook)@courtsideheat
(Parler) @CourtSideHeat
(Rumble) @CourtSideHeat
(RetailMeNot) @CourtSideHeat
(YouTube) @CourtSideHeat