Kristaps Porzingis is finally able to make his return today!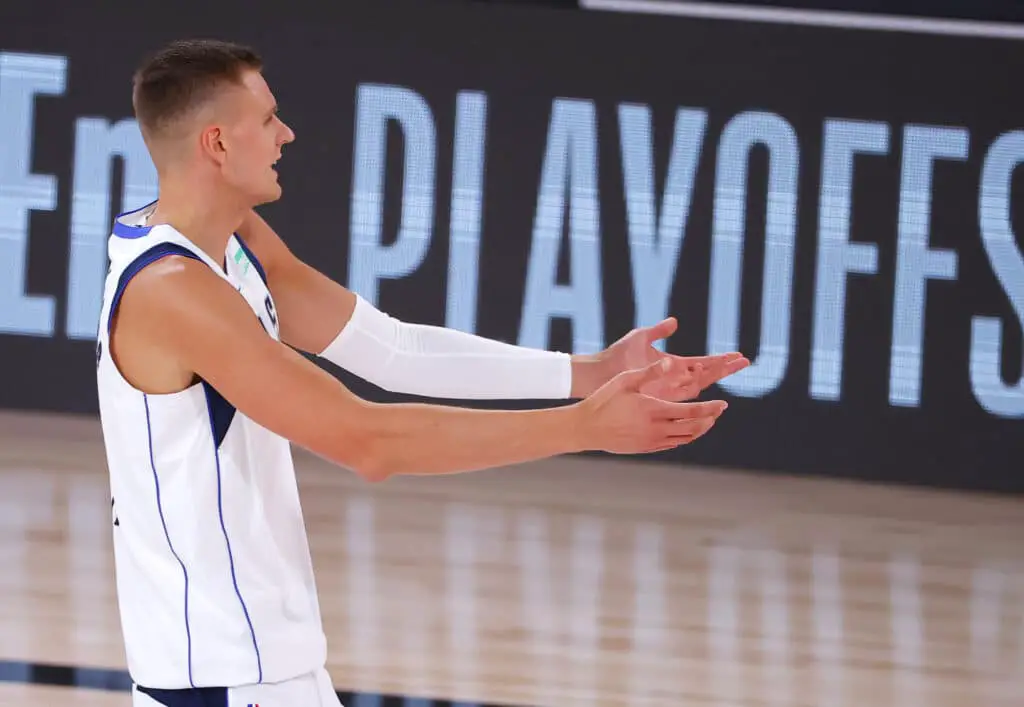 Kristaps Porzingis is finally able to make his return today!
Kristaps Porzingis is finally able to make his return today! Yes, you are reading this correctly as the injury-prone big-man is getting a chance to return to the court today. Wednesday. While this does seem like a shocker to most, myself included, we shouldn't as he was eyeing his return for some time now.
With five days left remaining in the regular season for the Mavs, they are trying to finish out strong and push for the best in the playoffs. Because they will need all the healthy players they can get as if the playoffs started today, here would be their matchup: The LA Clippers. So, yeah, they need their team to not be short-handed and fully ready to go.
Porzingis has been missing tons of games and wants to be a force; he has been dealing with knee, back, wrist, and everything else injuries. This has plagued his career but now we are hoping he can make a full(dish) recovery and help them in the playoffs. Either way, they will be in the playoffs or play-in tournament. Most likely the playoffs.
Here is what Porzingis has to say about this:
"Hopefully I can get those last few games in to make sure my conditioning is good, just to clean everything up," Porzingis said. "Make sure we're on point and we're ready to go for the playoffs."
Get to know more about our content and our shop!
If the Celtics season could not get any worse it just did, and this is not clickbait. This frustrated team is now becoming even more frustrated! This is something that you have to read because this will end their chances of the playoffs quite quickly! https://courtsideheat.com/if-the-celtics-season-couldnt-get-any-worse/
Want to be exclusive? Want to be a member of exclusive and unique content and deals? Then no further for a small price of three dollars you will be a part of the newsletter, get two articles exclusively to you, coupons to you only. Plus, want to know something amazing? We will email you personalized product updates and let you know when the article is live for you to see in the format of a newsletter. Check it out now as you do not want to miss out.
Check the membership out now: https://form.jotform.com/courtsideheat/new-customer-registration-form
Find out the membership details: https://courtsideheat.com/membership-join/
Find us on Social Media!
Check out CourtSideHeat's social media and different platforms:
(Instagram) @courtsideheatnba
(Twitter) @courtsideheat
(Facebook)@courtsideheat
(Parler) @CourtSideHeat
(Rumble) @CourtSideHeat
(RetailMeNot) @CourtSideHeat
(YouTube) @CourtSideHeat