Lakers lose to the Magic breaking there win streak of 9!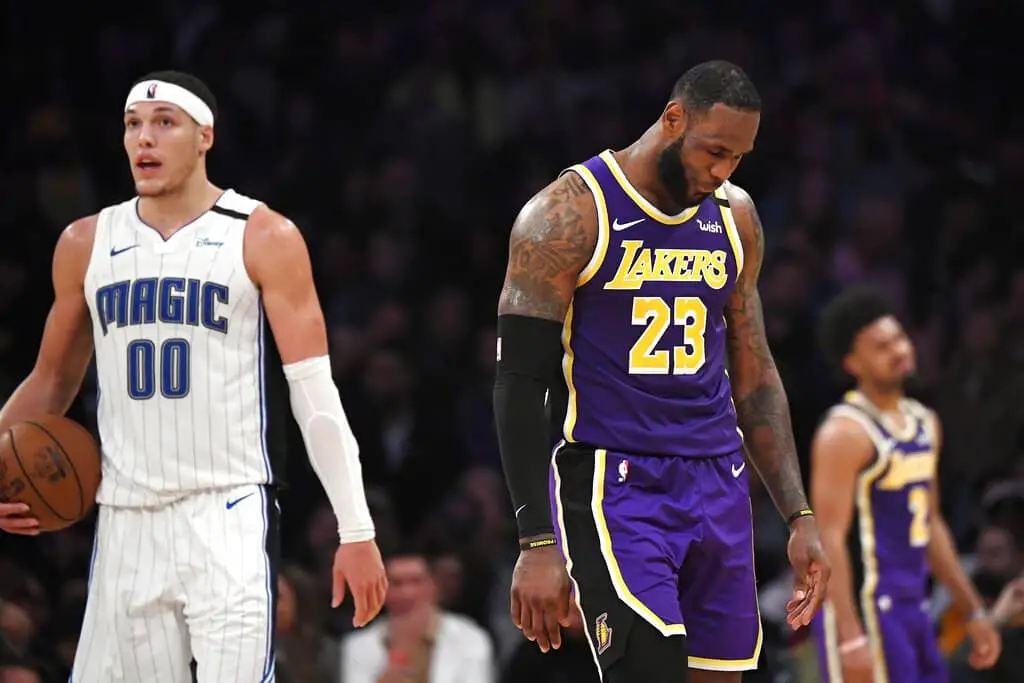 What did we learn on January 15th? We learned that the Magic defeated the Lakers 119-118 with Markelle Fultz and Aaron Gordon leading the helm to get past the Lakers, which to me was surprising. This one shocked me because you wouldn't suspect a 20-21 team to kick butt against a 33-8 team!
I get when Gordon scores big, but has Fultz been actually playing like he's in the NBA? This is the first time in his career that he was playing over 10 plus points in a season after being let go by the 76ers, this could be the breaking point of success for this man.
For the Magic this was a team effort if it wasn't for Gordon, Fultz, and Nikola Vucevic went off. While on the other hand the Lakers just couldn't pull it together and let's take note that they only held LeBron James to 19 points then Kentavious Caldwell-Pope to 17, now remember no Anthony Davis but still should be able to win or score a little more.
The Lakers have to give credit to this team, because they looked like the underdogs but some how they pulled it together and kick butt. Now here's the real question, can the Magic keep this winning streak and hotness continuing? They are on an 2-0 winning streak now let's see if they can beat the Clippers today, for the Lakers let's see if they rebound on Saturday against the Rockets.