Evan Fournier is being STOPPED from debuting with the Celtics!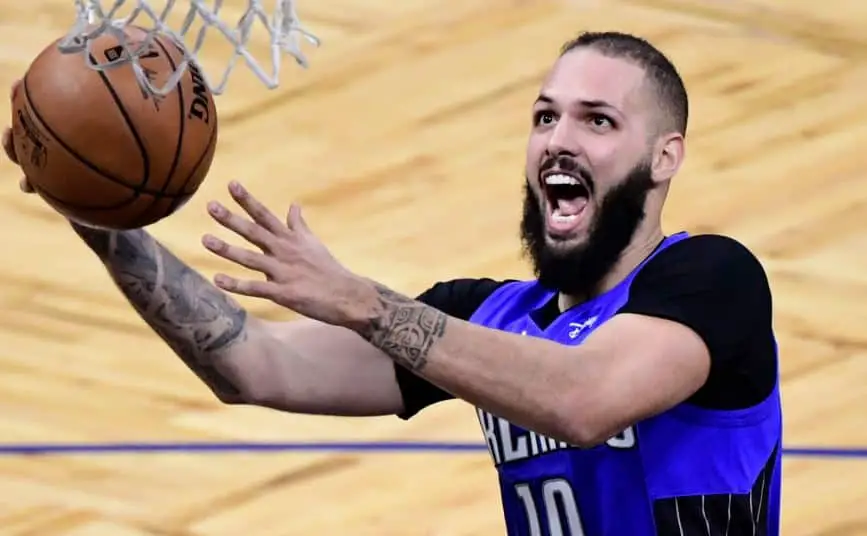 Evan Fournier is being STOPPED from debuting with the Celtics!
Evan Fournier is being STOPPED from debuting with the Celtics! The skills, talent, ability, toughness, etc is all there; so why can't he play, or even debut, for the Celtics? This is mainly due to The Health and Safety Protocols set forth by the NBA.
Since being acquired from Orlando to Boston, he was put into protocols. However, he should have been able to make his debut on Saturday. It is unclear if contact tracing shown something where he was positive or was in-contact with someone. That is undefined, however, this is where we are currently.
What makes it also strange, or unique to say the least, is that he had his physical. He past his physical and was in good shape there. Now, here comes the more depressing part for him and the Celtics. If he did come down positive, he will need to quarantine for seven days and have several negative tests. That would prolong things even more, plus it would not help the Celtics.
Why? Because they have been inconsistent with injuries and COVID-19 related issues. They have been struggling but somehow staying alive, they are hoping that he does not have COVID-19 and can play within the next few days.
Here is what Brad Stevens had to say about this:
"I don't really want to get into the specifics of everything, because I don't know all the answers," coach Brad Stevens said before the Celtics played the Thunder in Oklahoma City. "As far as frustration, it's been a very consistent theme for us to be missing people. But hopefully that won't be long term. We'll see how this all goes and go from there."
Get to know more about our content and our shop!
Check out the other trades like the other Magic trades. However, this time it involves the Celtics. You'll never believe what they gave up to get this ONE player! https://courtsideheat.com/boston-celtics-trade-for-evan-fournier/
If you would like to visit our store on Mercari then click here: https://www.mercari.com/u/892211489/
Find us on Social Media!
Check out CourtSideHeat's social media and different platforms:
(Instagram) @courtsideheatnba
(Twitter) @courtsideheat
(Facebook)@courtsideheat
(Parler) @CourtSideHeat
(Rumble) @CourtSideHeat
(RetailMeNot) @CourtSideHeat
(YouTube) @CourtSideHeat
Also, go to courtsideheat.com/ where you can read unique daily basketball content, shop at the store for sick basketball stuff, and awesome reviews of historical basketball games. CourtSideHeat dedicates time to make sure you get the best basketball content possible.