Lakers closing in on HUGE potential!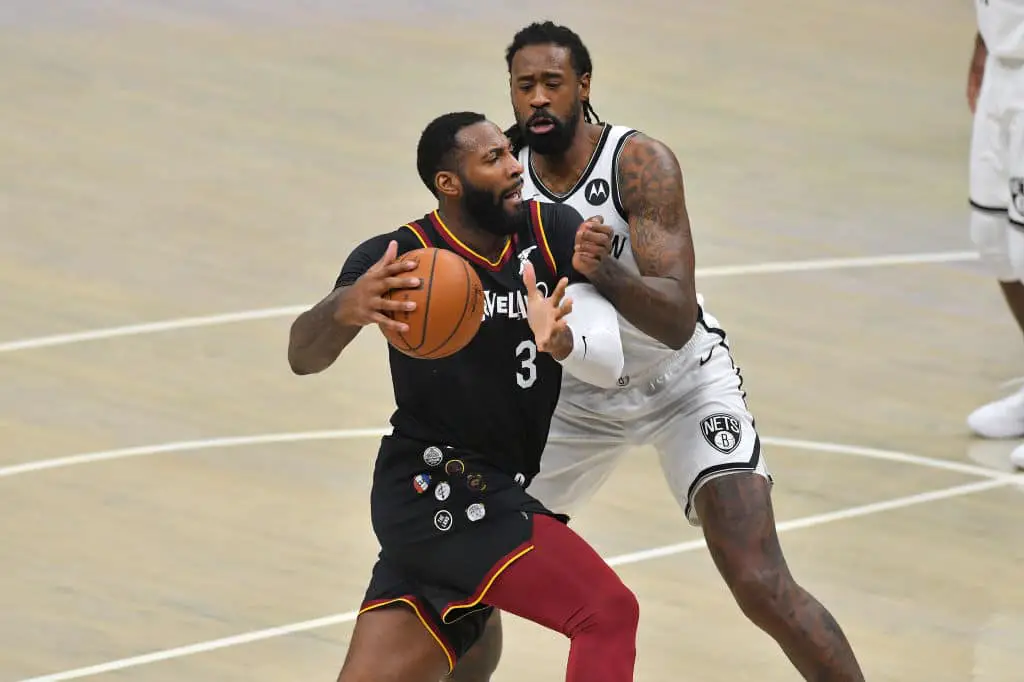 Lakers closing in on HUGE potential!
Lakers closing in on HUGE potential! With LaMarcus Aldridge already signed with the Brooklyn Nets, the Lakers have been shopping around the buy-out market. To their surprise they may be getting a huge star.
Who may this star be? This is no other than Andre Drummond, yes you read that correctly. Drummond already agreed to a buy-out for his contract and is set to clear waivers at 2 P.M. AZ Time, Sunday. Shortly after should he be making his decision on where he is going to be playing at next.
The Lakers luckily have found great upside, how? Because they are the front-runners to acquire the center. The organization and player's themselves have been recruiting him hard, per reports of ESPN and other sources. They have been trying to get him to come to L.A. and it is believed to have worked.
What advantages will he have here if signed with The LakeShow?
He will be in the starting rotation for Los Angeles as Marc Gasol and Montrezl Harrell have been unique to say the least for them. They are hoping for more consistency, protecting the paint more, and being the big-man he is. Which is rebounding, boxing players out, and controlling the paint with his skill set.
This is to get the team set to make sure they have everything they need to make a successful run again, I.E. a championship run.
Hot Take: Why did he not want to sign with any other teams?
The likes of the Celtics, Knicks, Clippers, Hornets, and other teams wanted him. Discussions were happening, however, Drummond wanted to go to the Lakers.
The reason? We speculate that he wants to win a championship, be on a contender, and the other team's were not offering that. The Hornets are not a solid run, they are iffy. Same with the Knicks (just trying to make it to the postseason), Clippers, and even the Celtics. While all these teams have high chances for a playoff-run, or in-season tournament for playoff spot.
Drummond and his agent found it more suitable to go to the Lakers because of their talent, knowing what is expected, and more importantly not in the slight or even more rebuilding process. Teams that have high championship contention will be a great landing spot; also, L.A. is very marketable and appealing for many players and fans.
Drummond is averaging 17 points and 13 rebounds per game, which is a double-double per game. Something to consider, not even considering his talent and skill range.
Get to know more about our content and our shop!
Check out the other trades like the other Magic trades. However, this time it involves the Celtics. You'll never believe what they gave up to get this ONE player! https://courtsideheat.com/boston-celtics-trade-for-evan-fournier/
If you would like to visit our store on Mercari then click here: https://www.mercari.com/u/892211489/
Find us on Social Media!
Check out CourtSideHeat's social media and different platforms:
(Instagram) @courtsideheatnba
(Twitter) @courtsideheat
(Facebook)@courtsideheat
(Parler) @CourtSideHeat
(Rumble) @CourtSideHeat
(RetailMeNot) @CourtSideHeat
(YouTube) @CourtSideHeat
Also, go to courtsideheat.com/ where you can read unique daily basketball content, shop at the store for sick basketball stuff, and awesome reviews of historical basketball games. CourtSideHeat dedicates time to make sure you get the best basketball content possible.