LaMarcus Aldridge signs with postseason-contender!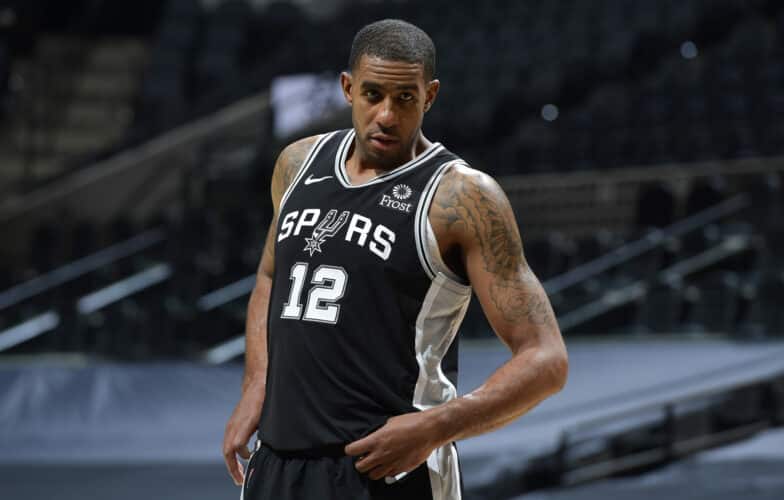 LaMarcus Aldridge signs with postseason-contender!
LaMarcus Aldridge signs with postseason-contender! We are not kidding, this team is becoming the SOUL of the POSTSEASON. So you may be asking, "Who is this team?" It is no other then the Brooklyn Nets, this is the same team that signed FA Blake Griffin.
The team has signed him to a veteran's contract that will take him to the end of the season. Could this be the final piece they need to win their first championship in franchise history? Maybe because they have Aldridge, Kyrie, Harden, Durant, and Griffin. Those five players are deadly in their respected positions.
The Heat were set to sign him, being the front runner, however Aldridge wants another ring. He wants it in fast. Now, most of his time spent on the court will be at the center position. We do not know if DeAndre Jordan and Aldridge will share minutes or if one's minutes will decrease drastically.
LaMarcus Aldridge is averaging 13/4/1 per game this season.
Get to know more about our content and our shop!
Check out the other trades like the other Magic trades. However, this time it involves the Celtics. You'll never believe what they gave up to get this ONE player! https://courtsideheat.com/boston-celtics-trade-for-evan-fournier/
If you would like to visit our store on Mercari then click here: https://www.mercari.com/u/892211489/
Find us on Social Media!
Check out CourtSideHeat's social media and different platforms:
(Instagram) @courtsideheatnba
(Twitter) @courtsideheat
(Facebook)@courtsideheat
(Parler) @CourtSideHeat
(Rumble) @CourtSideHeat
(RetailMeNot) @CourtSideHeat
(YouTube) @CourtSideHeat
Also, go to courtsideheat.com/ where you can read unique daily basketball content, shop at the store for sick basketball stuff, and awesome reviews of historical basketball games. CourtSideHeat dedicates time to make sure you get the best basketball content possible.