Hakeem Olajuwon Build NBA2K24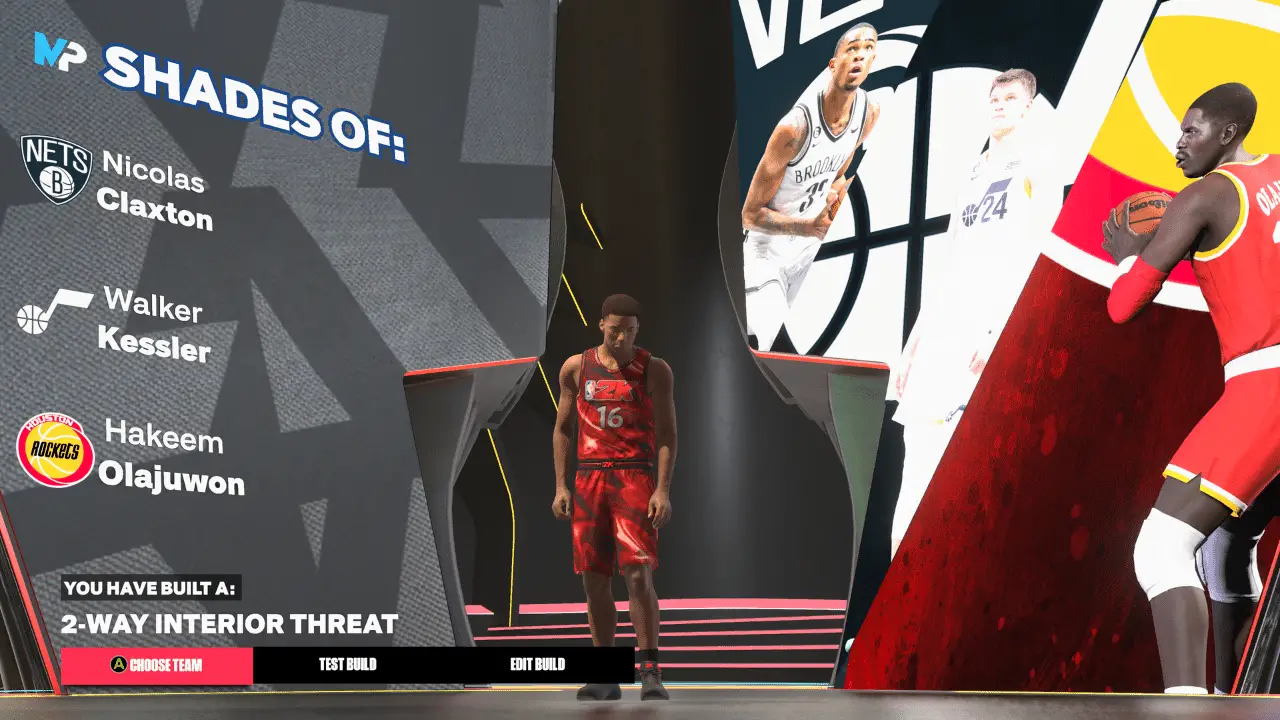 Hakeem Olajuwon Build NBA2K24
Hakeem Olajuwon Build NBA2K24
This article will detail how you can get the shades of Hakeem Olajuwon and become the most unstoppable two-way interior threat in NBA2K24.
If you all want to be an overpowered center then this is the build for you, also this build is releasing since the majority of y'all voted on X to see Hakeem over Ralph Sampson.
This 7'0 center includes the shades of rising players Walker Kessler and Nicolas Claxton, this is to add a little bit more to your game in the modern era. However, this build has been designed and tailored to the abilities of Olajuwon.
Let's jump right into this NBA2K24 build by starting with the custom template itself.
Custom Template
Position: Center
Height: 7'0″
Weight: 284 lbs
Wingspan: 7'6″
Attributes Page (Max Potential)
Close Shot: 99
Driving Layup: 89
Driving Dunk: 85
Standing Dunk: 99
Post Control: 99
Mid-Range Shot: 86
Three-Point Shot: 79
Free Throw: 92
Pass Accuracy: 99
Ball Handle: 65
Speed With Ball: 51
Interior Defense: 99
Perimeter Defense: 61
Steal: 67
Block: 99
Offensive Rebound: 99
Defensive Rebound: 99
Speed: 59
Acceleration: 45
Strength: 99
Vertical: 781
Stamina: 95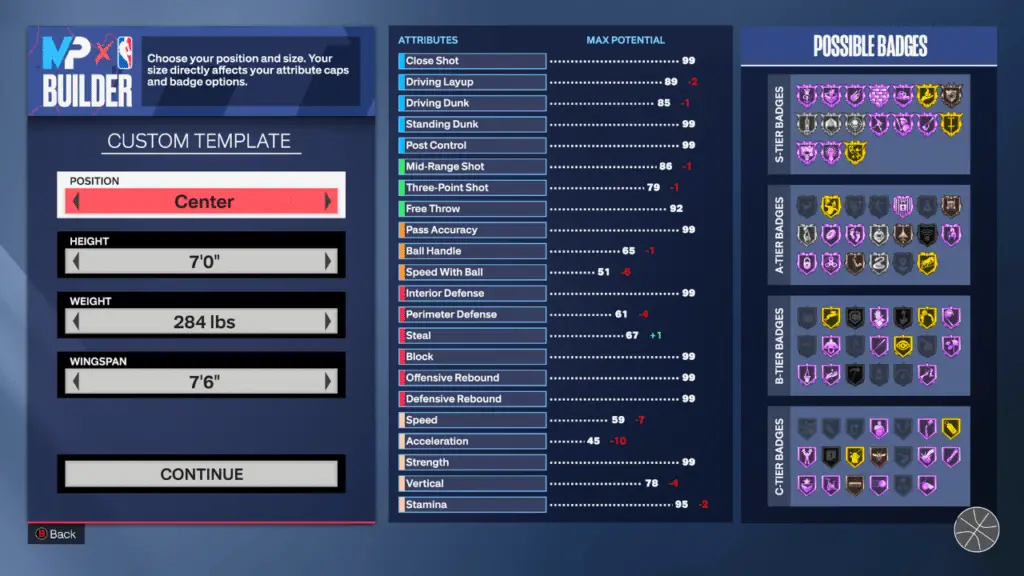 Conclusion
This build is probably the best paint-dominating build in the game right now. The way this beast of a build can dominate the CPU and real players is scary, this is a build I have been testing in the builder for a while now.
Given the attributes listed, this is easily a triple-double machine. To put it in a modern context, this build is greater than Nikola Jokic. The same goes for the Joel Embiid build. Something to think about when creating an over-powering build like this one.
Another reason why this build should be selected is that it isn't concentrated in one area, in fact, it's abilities are spread out to multiple areas that make it too hard to stop. Doesn't matter if you're having a slump offensively or defensively, this build will work through it and still help the team and pad those stats.