Hybrid Stephen Curry Build NBA2K24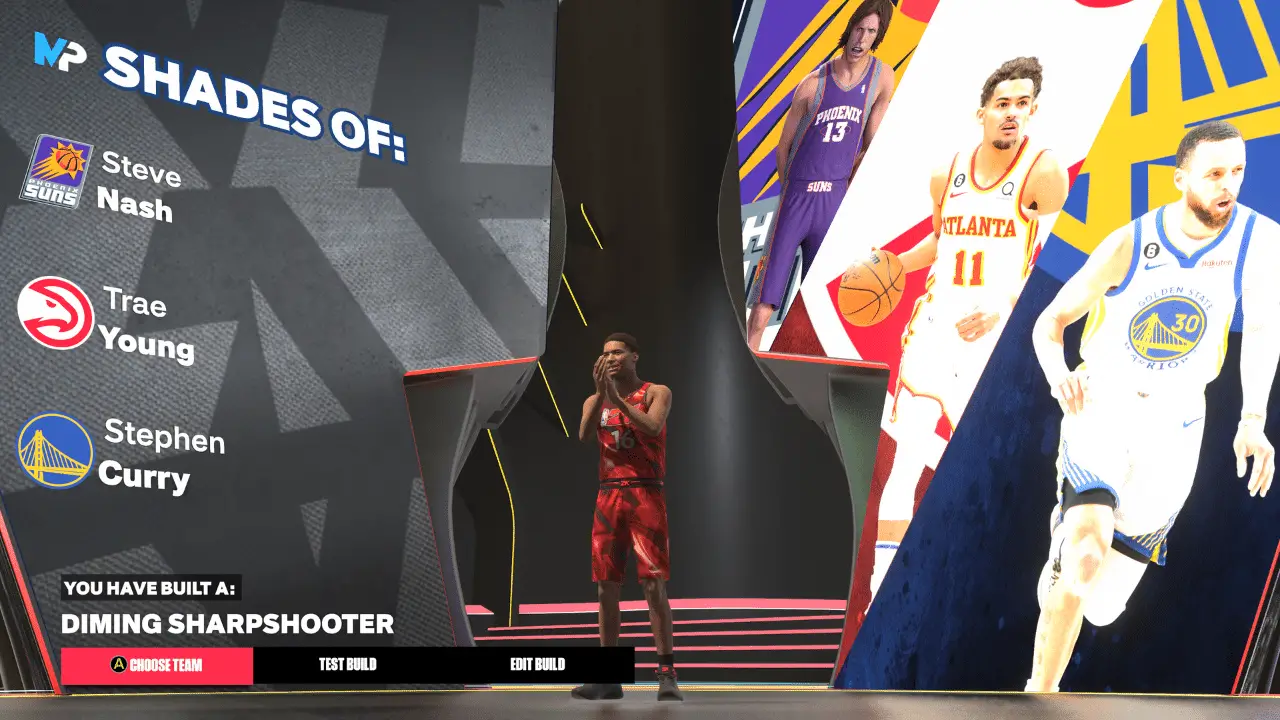 Hybrid Stephen Curry Build NBA2K24
Hybrid Stephen Curry Build NBA2K24Th
This custom build in 2K24 is absolutely incredible, it combines three of the best players in their respective generation and/or class. While Curry mainly dominates this build, Steve Nash and Trae Young should be highlighted as well.
Not only is this build a dining sharpshooter, but it does have the ability to play some defense.
As a side note, a dining sharpshooter is a player who is a consistent shooter with the ability to be a playmaker.
Let's jump right into this NBA2K24 build by starting with the custom template itself.
Position: Point Guard
Height: 6'3″
Weight: 190 lbs
Wingspan: 6'4″
Attributes Page (Max Potential)
Close Shot: 99
Driving Layup: 99
Driving Dunk: 91
Standing Dunk: 56
Post Control: 79
Mid-Range Shot: 99
Three-Point Shot: 99
Free Throw: 99
Pass Accuracy: 99
Ball Handle: 97
Speed With Ball: 92
Interior Defense: 65
Perimeter Defense: 93
Steal: 95
Block: 60
Offensive Rebound: 53
Defensive Rebound: 62
Speed: 94
Acceleration: 91
Strength: 64
Vertical: 99
Stamina: 99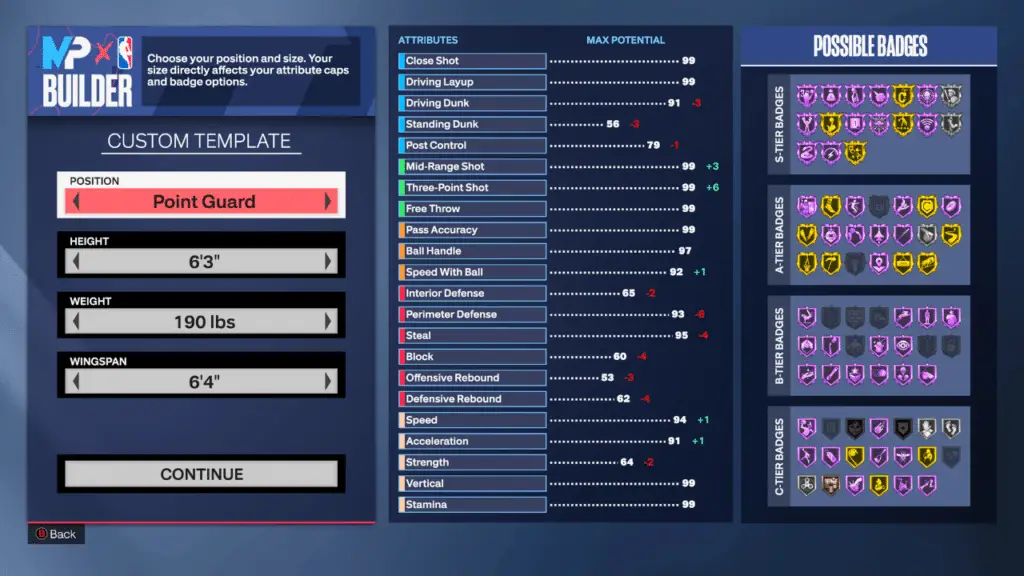 Conclusion
This build is a personal favorite because there really aren't many holes in this build. Not only is the attributes solid, but the possible badges associated with this hybrid build is on another level.
This is essentially an offensive Demi-God build because you'll be able to shoot from anywhere on the court. Doesn't matter if it's in the paint or from halfcourt, your build will be able to convert those shots.
So, in short, this build allows you to go into business for yourself and for your team through the playmaking abilities. Plus, this build is not going to make you a defensive liability. Not only are steals in your wheelhouse, playing fantastic perimeter defense is a good part of your game.
More builds will be added to CourtSideHeat's website and to X (FKA Twitter). Next up is the hybrid LeBron James.