Ime Udoka and Celtics finalizing the HC deal!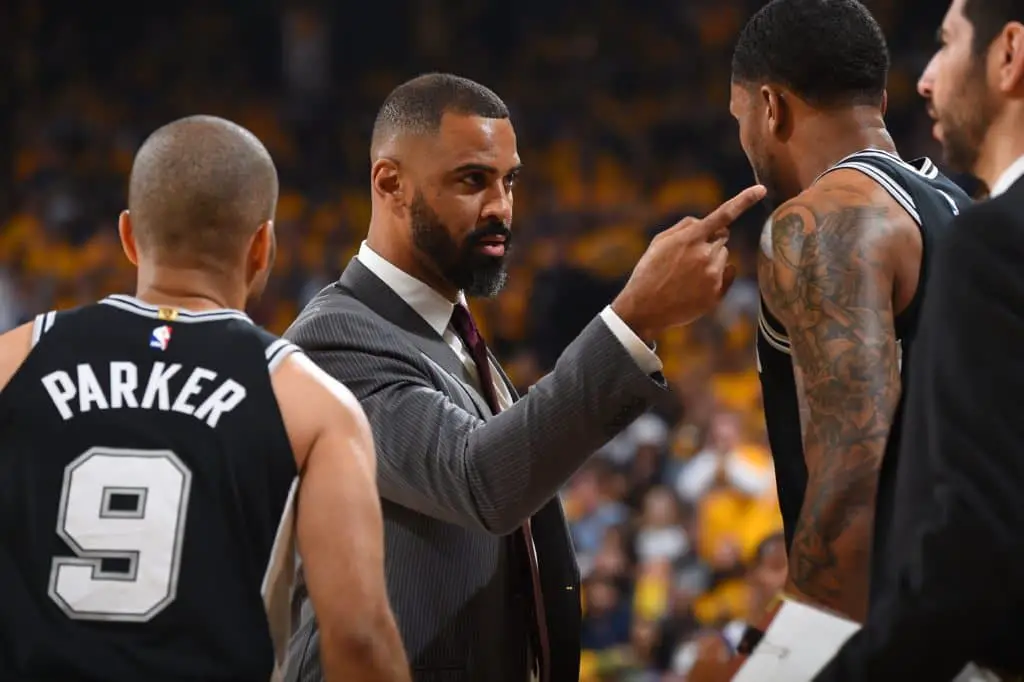 Ime Udoka and Celtics finalizing the HC deal!
Ime Udoka and Celtics finalizing the HC deal! Brooklyn Net's assistant, Ime Udoka, will be getting a new title to his name. A more important title… might I say! The Celtic's prominent frontrunner will be getting a shot as their new head coach after Brad Stevens moved into his higher role with the team.
A formal announcement is set to take place tomorrow, Wednesday, time to be determined. For the past ten years, Udoka has been an assistant with these teams: Spurs, 76ers, and then the Nets for this season. The Celtics have been searching for a new head coach for the past few weeks and a lot of names popped up. Like? Jason Kidd, Chauncey Billups, Mike D'Antoni, etc.
Want to be exclusive?
Also, want to become exclusive? Like membership exclusive? Like where you are able to have your own exclusive content, coupons, personalized newsletters, and more? Well, look no further because for the price of three dollars you will be sent two newsletters (one of the top products and one of the exclusive articles and in-depth articles with additional coupons), two articles accessed to only you, four personalized coupons, and even emails telling you that your posts are ready to be read. For a small price you can get huge perks as this is per month, per month you will be an insider of the NBA after reading these articles. It is a win-win, how? You get the best in NBA content that shows you everything that the insiders see. Plus, you get to help a small business which means so much to us when everyone subscribes.
Link to register for the Elite Membership: https://form.jotform.com/courtsideheat/new-customer-registration-form
Also, join now and get your first three (3) days FOR FREE. Save huge, go large, and become the insider you were always meant to be. That's a true membership, only here… NO UPSELLS! Legit content, great news, and exciting times ahead! So, what are you guys waiting for? The doors are open, only CourtSideHeat!
Find us on Social Media!
Now, if you want to keep up with basketball and can't listen to their podcast. It's all covered for you, just go onto social media and click on @CourtSideHeat:
Check out CourtSideHeat's social media and different platforms:
(Instagram) @courtsideheatnba
(Twitter) @courtsideheat
(Facebook)@courtsideheat
(Parler) @CourtSideHeat
(Rumble) @CourtSideHeat
(RetailMeNot) @CourtSideHeat
(YouTube) @CourtSideHeat
Click here right now to know why Kobe Byrant is the greatest upset in NBA History, the answer will shock you! Click here: https://courtsideheat.com/kobe-bryant-the-greatest-upset-in-nba-history/