Isaiah Thomas and Joe Johnson Coming out of retirement?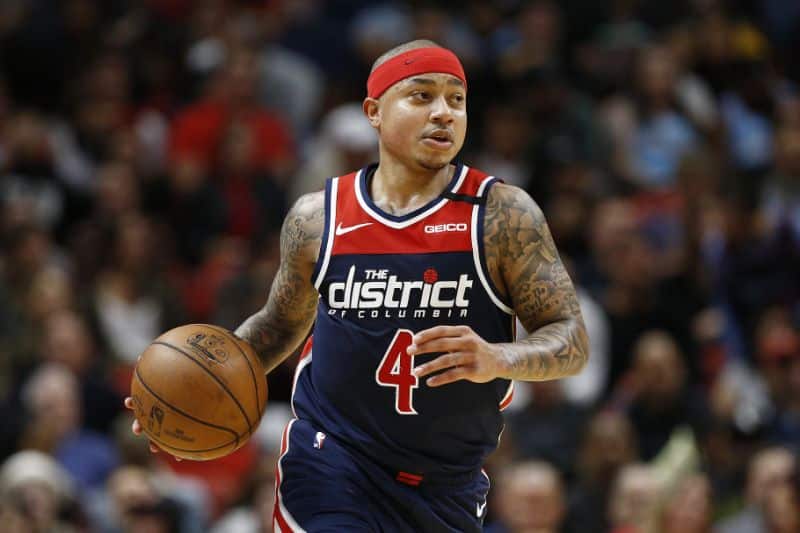 Isaiah Thomas and Joe Johnson Coming out of retirement?
Isaiah Thomas and Joe Johnson Coming out of retirement? Who said this was anything concerning speculation? This is not, this is facts, this is CourtSideheat.
Joe Johnson, who played 18 seasons in the NBA, is coming alongside Thomas for an exciting adventure. Yep, the eight-season pro, who is trying to make an NBA comeback, is having great luck.
They have been selected and are on USA Basketball's roster for the final round of the AmeriCup qualifying next month.
The Americans have already clinched a seat for the AmeriCup but have two more games to play. One on February 19th and the 20th. The Americans have also announced that Joe Prunty will coach the Americans in those games. The assistant coach will be Yale coach James Jones and Othella Harrington.
For information on who Prunty is; he was an assistant head coach for several teams in the 2000s and had a 37-game run of being the Buck's HC back in 2018. His final season in the NBA came with the Suns in the 2018-19 season.
More updates on this AmeriCup and American's Team:
The AmeriCup will be held on September 2022, where the 12-team tournament is serving as the championship teams in America's zones and nations: "North America, South America, Central America, and the Caribbean." This list came from the sources of ESPN.
Fun Fact:
Our United States team is so powerful and dominant that in the past nine attempts of trying to win the AmeriCup, we have succeeded seven times. That is the record for the most wins for the AmeriCup.
Also, I guess you would want to know this, The Americans will be releasing their full roster next week for the two qualifying games.
Get to know more about our content and our shop!
Click here right now to know why Kobe Byrant is the greatest upset in NBA History, the answer will shock you! Click here: https://courtsideheat.com/kobe-bryant-the-greatest-upset-in-nba-history/
If you would like to visit our store on Mercari than click here: https://www.mercari.com/u/892211489/
Check out our different social media platforms!
Check out CourtSideHeat's social media and different platforms:
(Instagram) @courtsideheatnba
(Twitter) @courtsideheat
(Facebook)@courtsideheat
(Parler) @CourtSideHeat
(Rumble) @CourtSideHeat
(RetailMeNot) @CourtSideHeat
(YouTube) @CourtSideHeat