Jonathan Isaac set to return after missing two years of action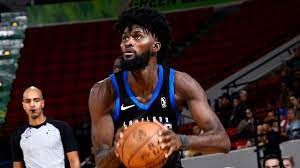 Jonathan Isaac set to return after missing two years of action
Jonathan Isaac set to return after missing two years of action
Amazing news not only for the Orlando Magic but also for the player. This will be his first time back on the court since suffering a severe knee injury that cost him two seasons of play.
To be more specific, this is the first time he is going to be playing for the Magic since August 2nd, 2020. He only played two games in the bubble after first injuring his knee on January 1st, 2020.
Monday morning fans will be given an update regarding his status for the Celtics game, right now listed as questionable, to see if he will be listed as available. Most likely he will be listed as available, however, Orlando has to make sure there are no setbacks between Sunday and Monday morning.
The 25-year-old averaged 11.9 points, 6.8 rebounds, 2.3 blocks and 1.6 steals per game in 34 games during the 2019-20 season.
The Magic are currently 17-29, 13th in the Eastern Conference, this season.