Kick it with the Rooks at ASG!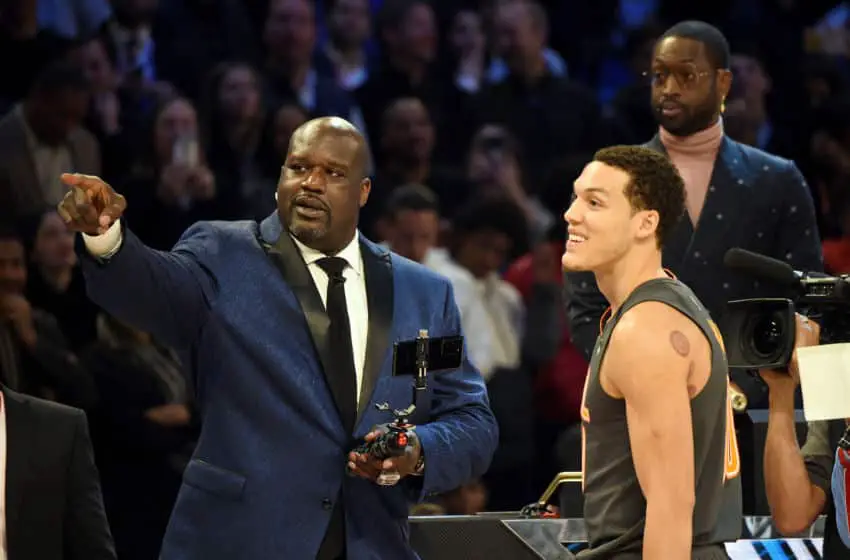 Kick it with the Rooks at ASG!
Kick it with the Rooks at ASG! Rookies and all, come forth to see the dunk contest at this year's All-Star Weekend. This event will be taken place at halftime. However, more importantly, who is participating?
With the NBA trying to push the younger, newer talent of the NBA; they have made their selections. Might I say, this is pretty darn good.
First up we got Obi Toppin with the New York Knicks, who was drafted with the 8th pick in last year's draft. Secondly, we got Cassius Stanley with the Pacers. The rookie who was drafted within the second round will be joining his fellow rookie in a dual. Lastly, we have Anfernee Simons with the Portland Trail Blazers. Simons is entering and currently in his third season with Portland as he is looking to take home the gold.
Those are the three players that are set to star in this year's ASG. Stanley and Toppin are both known for their impressive dunks in college, not so much for the NBA. Simons is known for his dunks, I think, that is why they are giving him a chance to shine.
Toppin, in 11 minutes, is averaging 4 points; however, Simons is averaging 8 points in 17 minutes per game. Now, with Stanley is a bit different. Why? Yes, he is apart of the the Pacers as a rookie. However, he is starting for their G-League team these past nine games. Even though that is different for a rookie, he is not having a bad career so far. He has been averaging 12 points.
Can you explain why this class of dunkers looks different than last year's?
Look, with the season being condensed and not many players realizing that the season was going to include an All-Star Game. Because the league told them that they would have the week off, but then money hit and they wanted to get more money.
Of course LeBron and other superstars commented on it because they have nothing else to do and they actually believe that this is the worst virus ever to hit the world; besides that and the fact this will be condensed for a half-time performance. That is why they are doing it, to give new guys a chance, and it won't be that long.
Plus, Aaron Gordon did not want to do it anymore because D-Wade robbed him for a bum of a Heat's player and he was robbed to Zach LaVine. Which in his defense, LaVine was the better talent. My opinion. So who else was going to openly go in without being forced? That, to me, is why.
Get to know more about our content and our shop!
See another player that is dealing with injuries and can't make it to ASG: https://courtsideheat.com/kevin-durant-out-for-asg/
If you would like to visit our store on Mercari then click here: https://www.mercari.com/u/892211489/