Knicks have re-signed Taj Gibson!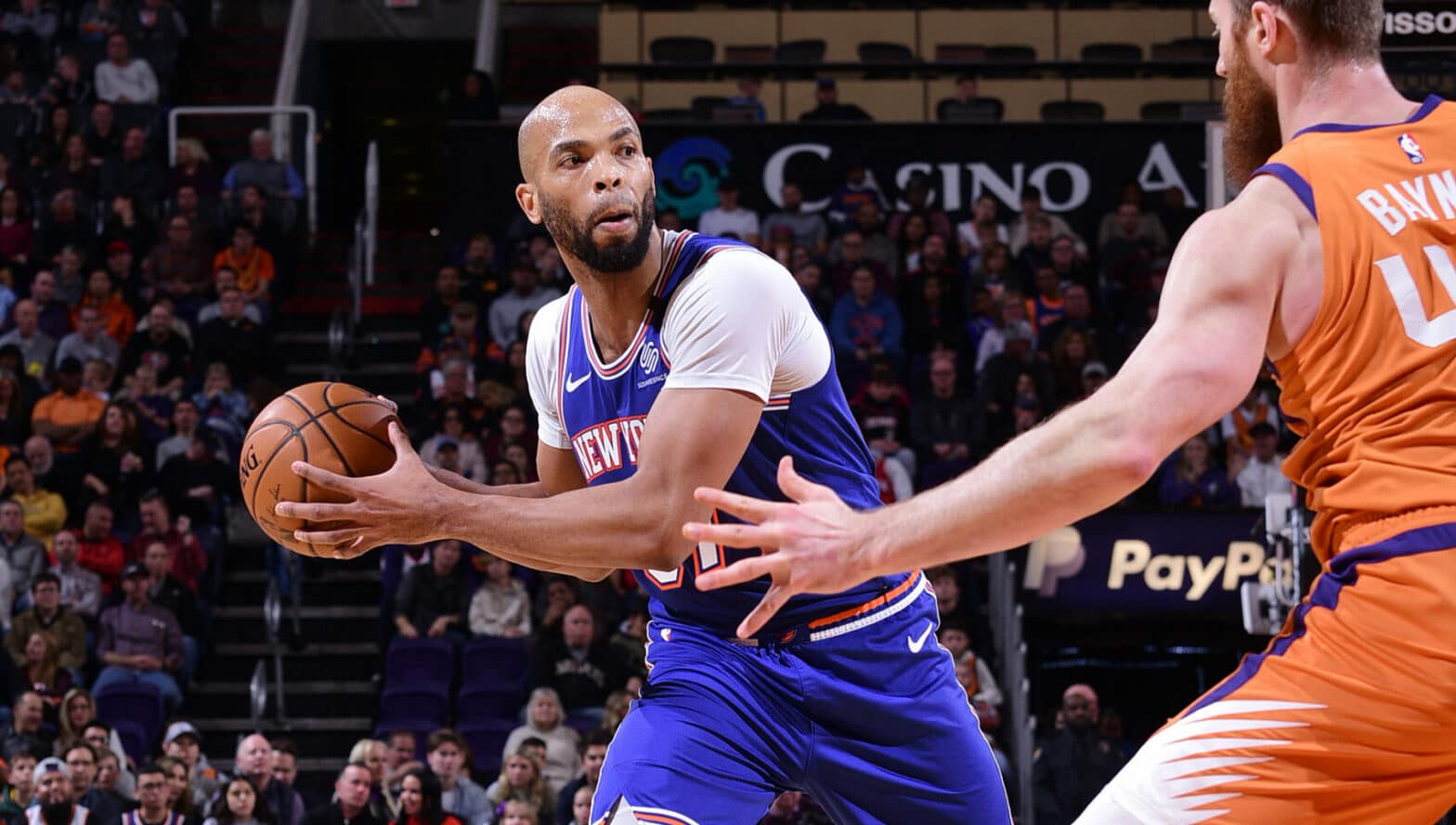 Knicks have re-signed Taj Gibson!
Knicks have re-signed Taj Gibson! Announcing this move yesterday, Thursday, it has become official today. Even though he did re-sign with the team, he wasn't immediately as he was a free agent for some time.
This means they needed to create a roster spot for Gibson; which meant that former Knicks' forward, Omari Spellman, was waived yesterday. The Knicks, before the start of the season, did waive Gibson as he was set to make $9.45 million dollars.
Within a month or so, the team has made the decision to re-sign as the Knicks are having a good start to the season. Surprisingly, starting off on a 5-3 record; a winning record. This is behind the talent of RJ Barrett and Julius Randle, just to name a few.
Also, an important note, the terms of his contract has not been detailed. More on that topic will be presented through our social media, which will be presented at the bottom of this post.
Taj Gibson is averaging, across his career, 9.5 points ad 6.3 rebounds through 799 games played.
Get to know more about our content and our shop!
Click here right now to know why Kobe Byrant is the greatest upset in NBA History, the answer will shock you! Click here: https://courtsideheat.com/kobe-bryant-the-greatest-upset-in-nba-history/
If you would like to visit our store on Mercari than click here: https://www.mercari.com/u/892211489/
Check out our different social media platforms!
Now, if you want to keep up with basketball and can't listen to their podcast. It's all covered for you, just go onto social media and click on @CourtSideHeat:
Check out CourtSideHeat's social media and different platforms:
(Instagram) @courtsideheatnba
(Twitter) @courtsideheat
(Facebook)@courtsideheat
(Parler) @CourtSideHeat
(Rumble) @CourtSideHeat
(YouTube) @CourtSideHeat
Also, go to courtsideheat.com where you can read unique daily basketball content, shop at the store for sick basketball stuff; plus awesome reviews of historical basketball games. CourtSideHeat dedicates time to make sure you get the best basketball content possible.