Michael Porter Jr still out due to COVID!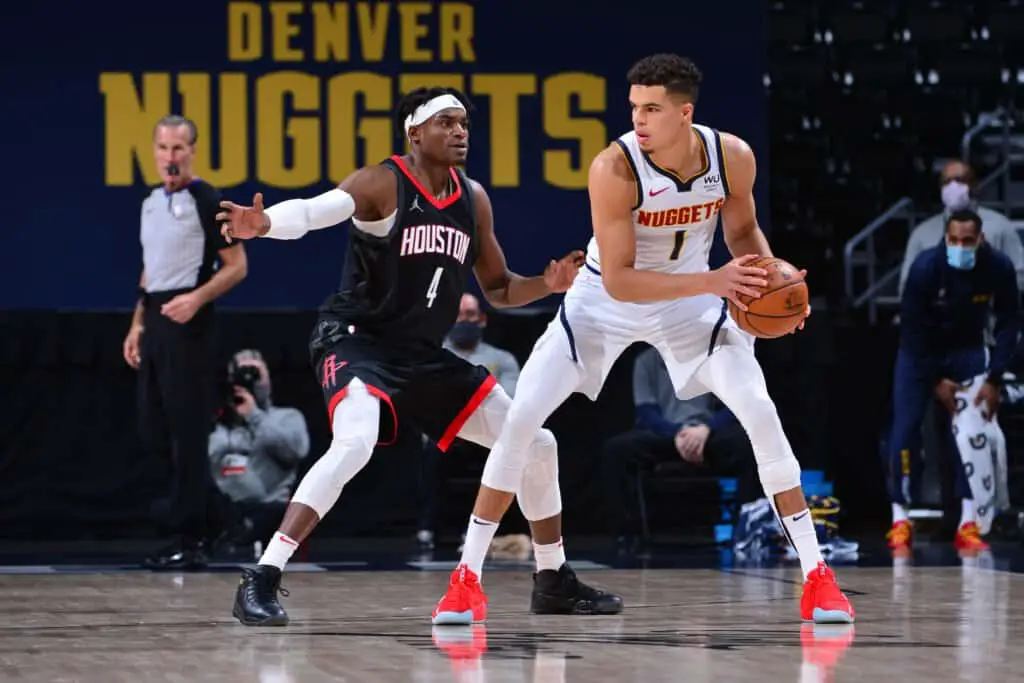 Michael Porter Jr still out due to COVID!
Michael Porter Jr still out due to COVID! Yep, that was read correctly and the Nuggets will not be getting back one of their star players.
Forward Michael Porter Jr will remain in the NBA's health and safety protocols for an undefined amount of time due to COVID-19. He is continually be tested for COVID-19.
Since last Thursday, marking about a week out since contact tracing, he has been in this protocol and has not taken the court at all. The last time his was out on the court was on December 29th when he averaged 30 points and 10 rebounds; however, the Nuggets did loss to the Kings.
In four games this season, Porter is averaging around 19 points and 6 rebounds per game.
Check out our different social media platforms!
Now, if you want to keep up with basketball and can't listen to their podcast. It's all covered for you, just go onto social media and click on @CourtSideHeat:
Check out CourtSideHeat's social media and different platforms:
(Instagram) @courtsideheatnba
(Twitter) @courtsideheat
(Facebook)@courtsideheat
(Parler) @CourtSideHeat
(Rumble) @CourtSideHeat
(YouTube) @CourtSideHeat
Also, go to courtsideheat.com where you can read unique daily basketball content, shop at the store for sick basketball stuff; plus awesome reviews of historical basketball games. CourtSideHeat dedicates time to make sure you get the best basketball content possible.