Is COVID/Omicron killing the NBA?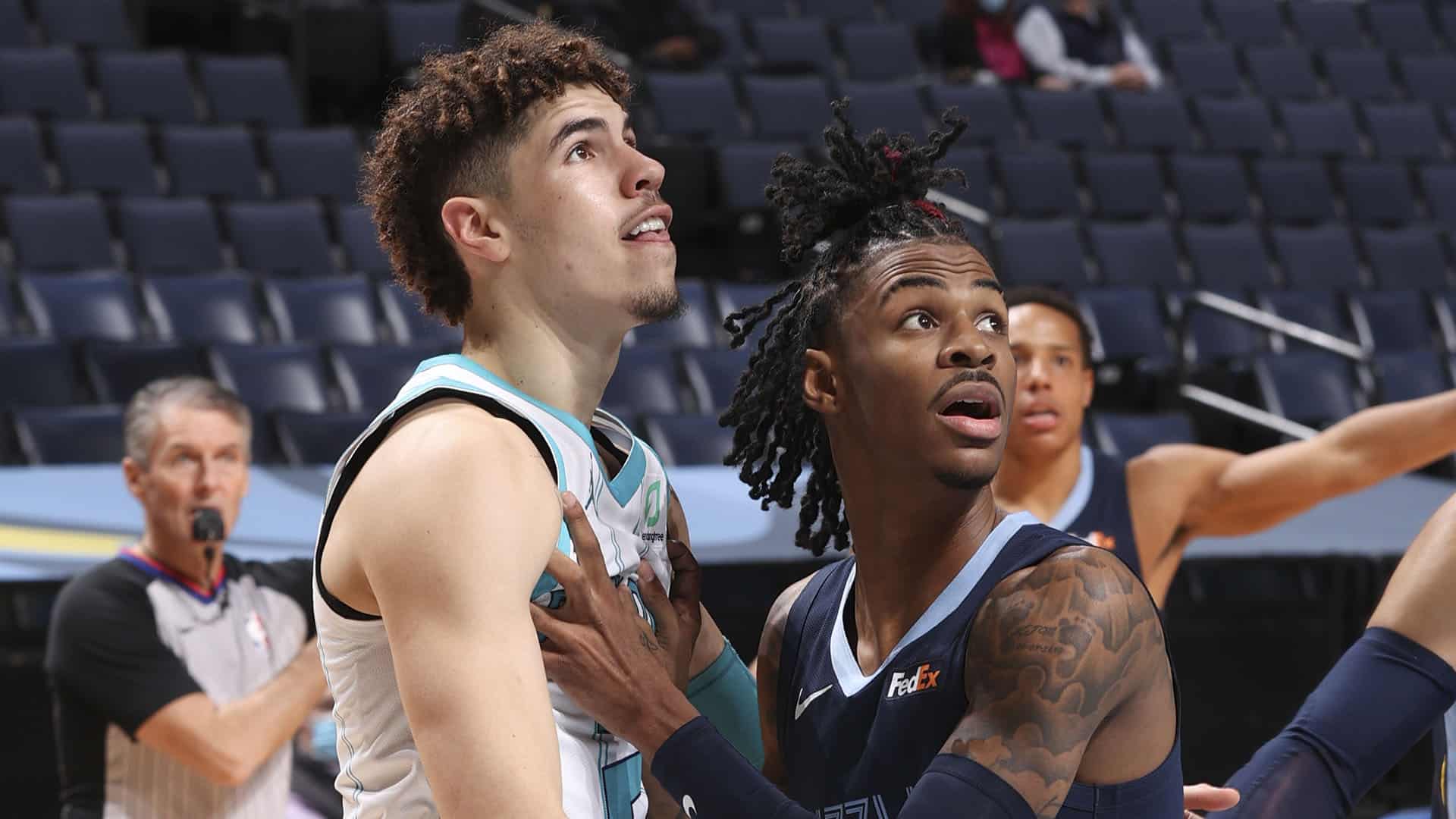 Is COVID/Omicron killing the NBA?
Is COVID/Omicron killing the NBA? As Christmas Day is approaching we need to know as fans what in the world is going on, are games going to get cancelled? Is Adam Silver right by not shutting down the league? Is Omicron this big, bad variant that we should be scared of? Etc, because these are questions that need to be answered to give the correct answer.
I found this:
That's insane how the COVID spikes are happening and just a day before Christmas too; so, where do we begin? I am going to answer each question that majority of basketball fans have and then give my commentary on what should happen beyond Christmas at the end. I will say from all the tweets that I sent out, and read, it doesn't seem like the spread of COVID is going to stop.
Now, it does not make matters better by the vaccinated and unvaccinated players, coaches, and everyone involved spreading COVID. As the Health and Safety Protocols are containing stars like Luka Doncic, Trae Young, and 94 other players that have an impact on the game of basketball.
Plus, the NBA is sending memos and new COVID Policies to try to contain the madness that is happening. I, for one, am not too please by the way things are heading before Christmas. However, I'll touch on that in a bit.
Should we fear more games to be cancelled, like the ones on Christmas Day and beyond?
The NBA has already postponed 18 games as the three leading teams to get postponed would be the Nets, Bulls, and Raptors. New York, Canada, and Chicago are a total mess. New York had the highest COVID spike in a day, Chicago seems to be up and down but with the new variant expect for things to get funky, and Canada… it's Canada. But Canada's Prime Minister has been cracking down on COVID and unvaccinated people.
Those three teams are at no shock, same with California. Why? Because these four places are the highest risks to teams and the league itself. That is why we are seeing mask, and/or vaccine, mandates in some places. Some places in Arizona (like Pima County) has their mask mandate, Brooklyn has their mandates, same with California.
That is why as long as these high-risked teams continue to play against nearly, or fully, vaccinated teams then we should see cancelled games rising. Even if we factor in Canada not allowing unvaccinated people into its country, that is not entirely the problem.
As much as we want to blame the unvaccinated, and trust me, we do, we must consider this: Florida is not mandating Vaccine Cards and/or vaccines in general, right? But when we see Canada, New York, California, and even Washington we are seeing different results. COVID-19 spikes are not happening in Florida but in those other areas. Why do I bring this up? Mainly to point out that the vaccinated are also killing the league and jeopardizing everyone; just like the unvaccinated.
So, what is my official answer?
We shouldn't fear but do be ready as with 96+ players, in counting, going into the Health and Safety Protocols we will be seeing more games get cancelled. Not because the NBA wants to, but because they have to. Reason? Due to the fact that if a team does not meet the required players to play a game, if an outbreak happens, or something else like that happens. You just never know and for the safety of many this might be the only answer.
So, yes, expect to see more games cancelled and even for the postseason. The postseason, in my opinion, will experience more COVID outbreaks that will lead to a more cracked-down version of the NBA Bubble. Not going into The Bubble, but taking the rules and regulating factors of that bubble and mandating it upon staff, coaches, players, etc.
Was it right by the NBA and Adam Silver to not shut down the league after this continuous outbreak?
Look, Adam Silver said this:
That is great news in the perspective of its deadliness. The Omicron Variant is a variant that is 40% milder and could be acted as a steroid-type common cold. The Director of the CDC, Rochelle Walensky, said, "There really is no need to panic," she says. "We are in a very different place than we were two years ago: We have vaccines, we have boosters." She adds, "There are going to be breakthrough cases of omicron, but they will certainly be milder if you're vaccinated and boosted."
That is perfect for the NBA, why? Because around 97% of players, staff, coaches, officials, etc are vaccinated (and booster-ready) against the spread of these variants and COVID-19. So that means that when it comes time for testing, re-testing, and staying safe we should have no problems. Because, like the Warriors, there are teams that are 100% vaccinated.
So, what is my official answer to this question?
It was 100% right for the NBA to continue the season as they had no reason to shut it down, right? If everyone continues to do their part, then we should find no issues. To me, this is a great example of showing how to take an effective initiative to ensure great success after taking the right steps, the path for safety.
I believe the NBA and Adam Silver are doing the best possible to ensure that the season can go on safety without a hitch. So, in conclusion, this was the best decision and the right one.
Why are so many vaccinated players getting COVID-19?
I believe the simplest answer to that question would be that COVID-19 vaccines, and even the boosters, are here to ensure protection against COVID but can not fully guarantee that COVID-19 can't enter your body. So, the vaccine is there to provide extra immunity against COVID but not denying it completely.
Plus, let's be honest, how effective are those vaccines? Something untested and not proven to be effective. We have seen more men, children, and others experience heart inflammation and extreme implications. That is why you should never vaccinate children, the vaccine will kill.
So, in my opinion, the vaccine will leave you more vulnerable to get the new variant(s) and/or COVID. That is why players fully vaccinated are heading into the protocols more; nothing wrong with getting the vaccine, but it's allowing for more possibility of getting the Omicron or COVID. Why do you think the NBA is mandating booster shots?
What else can the NBA do to prevent so many players going into the COVID Protocols?
Look, we can't go back in time to the NBA Bubble during the 2020 NBA Season. Right? If we could then many of us would, but we can't. The number one thing that helped us not have so many COVID outbreaks, or cases, was COVID Lockdowns and not allowing players to do certain things during the NBA Bubble.
However, lockdowns were the most depressing time as it actually killed people and raised depression, anxiety, and more issues among teenagers. Plus, small businesses got killed because of these lockdowns and huge restrictions. So I, for one, am not a fan of lockdowns and believe it will kill our country more than help it. However, we can discuss that on separate posts/conversations.
To me, there is nothing else that could be done to prevent so many players getting COVID. COVID is going to happen when you have guys within two feet of each other, sweating on each other, touching the same ball(s), blocking out, and grabbing each other. Like how much more contact and distance can one player be in before he gets COVID? You guys get where I'm driving at, correct?
As long as they continue to take the needed precautions, test regularly for the unvaccinated and vaccinated, and adhere to the memos and policies set by the league then we should be good. I will never say there could be something else out there that we need to try, right? That doesn't exist, the NBA is pushing everything that they can to try to end this. However, in the atmosphere that they play in COVID is enviable.
My thoughts on the Health and Safety Protocols, plus conclusion:
Like everyone is starting to realize we need to get back to normal living and just realize that COVID-Related news will always plague us due to the media, the medical officials, and just what comes next. It will always try to put us into fear, into isolation, into a state of uncontrolled emotions, etc.
I have gotten back to my normal life, mask free, and loving life. I encourage you guys to do the same, unless you already have. Why? Because life is too short to worry about a common cold being weaponized by the national media and politicians. That's the truth.
My thoughts on the Health and Safety Protocols is that if a player has no symptoms then they don't have to be in protocols past a couple of days, unvaccinated or vaccinated. Now, if they have symptoms then that is when they stay in the protocols. Why? Because too many players are being damaged by going into the protocols when they could be fine and could play for their team the next game. That is killing their team's chances of winning and trying to compete.
They are already adjusting to make sure that this doesn't happen anymore and they want to make sure that they can have a season that isn't plagued on COVID. I believe the protocols are needed but with promise that players can be released early.
I do not want to see this season be plagued by COVID, I do not want to see this season have to be cut short or see the playoffs plagued by COVID. To me… I believe there is no need for a shutdown, unless things get majorly out of control. We need basketball as this is one of the greatest sports ever; fair assumption. I'm just super excited for Christmas Day and I am ready for my Suns to win. Truly, like legit. I'm in it to ensure safety as long as it doesn't mean to cancel the season. We all want safety as I believe the NBA is doing everything correctly to ensure this season can continue.
Check out these tweets to see my full opinions:
Check out CourtSideHeat's social media and different platforms:
(Instagram) @courtsideheatnba
(Twitter) @courtsideheat
(Facebook)@courtsideheat
(Parler) @CourtSideHeat
(Rumble) @CourtSideHeat
(RetailMeNot) @CourtSideHeat
(YouTube) @CourtSideHeat