KAT delivers heartbreaking Mother's Day moment with his dad!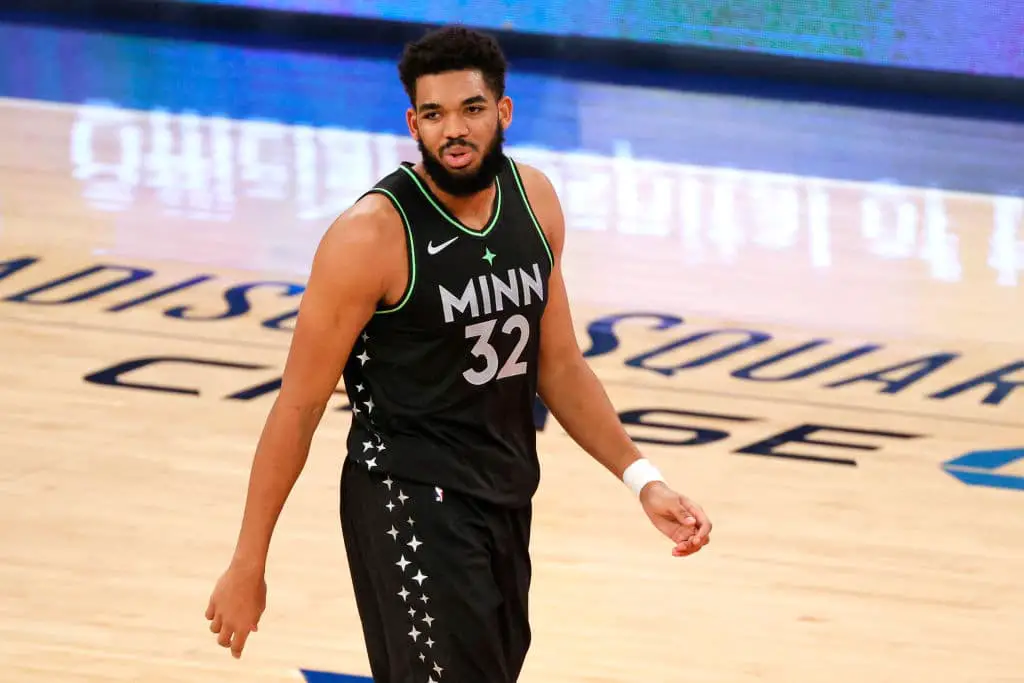 KAT delivers heartbreaking Mother's Day moment with his dad!
KAT delivers heartbreaking Mother's Day moment with his dad! If you do not know the story about Karl Anthony Towns, it is a tragic one. His mom was his everything growing up, playing ball, playing the game of life, etc. With his mom passing away about a year ago due to COVID-19, it has been hard on Timberwolves's star. As he has been very vocal about COVID-19 and how it took his mother and six other family member's lives.
Mother's Day may be a dreadful day for him as this is his second Mother's Day without his beloved mom. When his mom passed away in March of 2020; as on April 13th, he made sure he took that game off to remember his mom and be by close ones.
However, while he may not have his mother he does have his father. They both shared a moment captured by Bleacher Report; here is the video:
He appeared to be breaking down to tears and having a very special moment with his father; as we can all imagine how devastating this for both of them. Watch the video to get a better understanding of this moment.
Karl Anthony Towns have been pushing his fans and everyone for that matter to mask up, get the vaccine, and beat COVID-19. Because he does not want anyone to feel his pain of losing six family members and one of them being his mother; also, Towns just received his first shot of the vaccine not too long ago.
Get to know more about our content and our shop!
Knicks giving a HUGE contract to an ACB player that is SUPPOSEDLY good! This could be the Knicks next big weapon, another RJ Barrett! Find out right here, right now only on CourtSideHeat: https://courtsideheat.com/knicks-giving-a-huge-contract-to-an-acb-player-that-is-supposedly-good/
If you would like to visit our store on Mercari then click here: https://www.mercari.com/u/892211489/
Find us on Social Media!
Check out CourtSideHeat's social media and different platforms:
(Instagram) @courtsideheatnba 
(Twitter) @courtsideheat 
(Facebook)@courtsideheat 
(Parler) @CourtSideHeat 
(Rumble) @CourtSideHeat 
(RetailMeNot) @CourtSideHeat 
(YouTube) @CourtSideHeat 
Thank you for reading this article and if you want more content about the Timberwolves, KAT, or just in general. Put what you want in the search box, scrolling through our sections of content, etc. Because we have the best for the fans!