Luka Doncic signing HUGE contract this summer?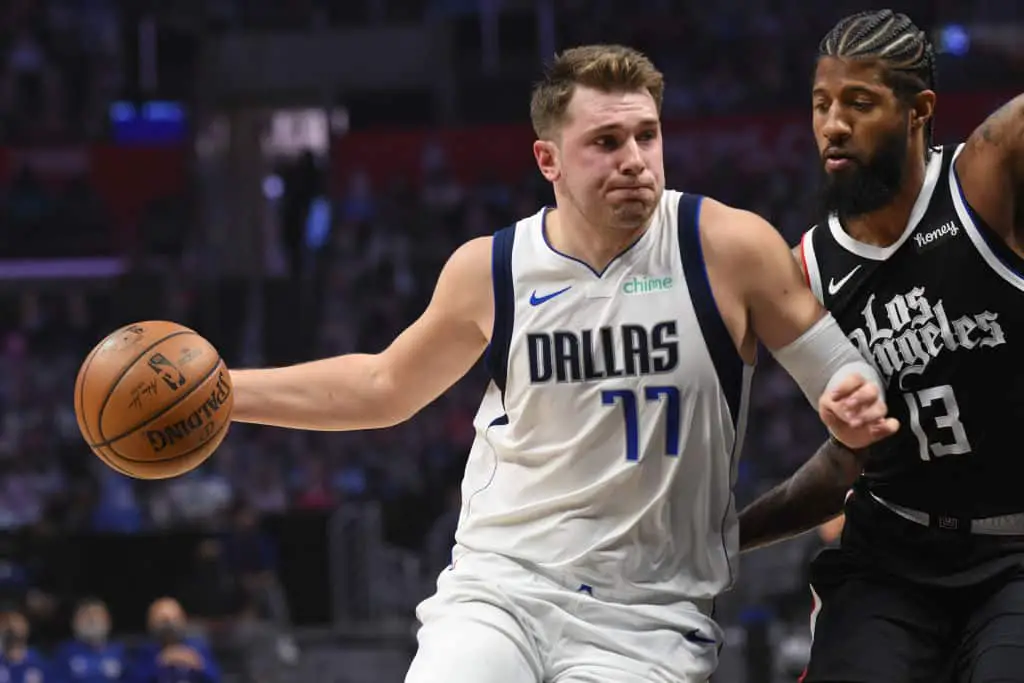 Luka Doncic signing HUGE contract this summer?
Luka Doncic signing HUGE contract this summer? The signs, the hints, the everything as Luka Doncic is going to be a Maverick for a long time. News has surfaced and confirmed by Luka Doncic that come this summer he will not be on the RFA or FA in general, how/why?
Because after his third stellar season, and all the incredible stints he had in the EuroLeagues, they will be giving an explosive contract to an explosive player. Doncic is set to sign a five-year, 200+ million dollar contract. Yes, you read that correctly as the Mavs and Doncic will be staying closer than ever before.
It's a win-win, Doncic gets a boat-load of money and the Mavs can retain their franchise player. This is his rookie max contract extension; while this is not official check out what Luka had to say about this when asked in an interview.
Luka Doncic confirms it all:
"Uh, I think you know the answer," Doncic said Monday afternoon in an exit interview with reporters to wrap the Mavericks' season.
"I'm not going to lie to you," he continued after some laughter. "I think you know the answer."
However, there is one thing that could ruin it all (or could it?)!
For a franchise to sign a rookie to a rookie max contract, they will need the following. Doncic needs to secure one more All-NBA Team Award as he already has one from this past season; while he should be able to get this, due to the fact that he put up 27/7/8 per game this season, as there should be nothing stopping him. However, until those awards come out he can not sign it yet, not eligible.
If he is able to sign this contract in the summer he will be the first player in NBA history to sign a rookie max contract worth over $200 million dollars. Huge deal as it was reported by ESPN first of this historic feat.
Want to be exclusive?
Also, want to become exclusive? Like membership exclusive? Like where you are able to have your own exclusive content, coupons, personalized newsletters, and more? Well, look no further because for the price of three dollars you will be sent two newsletters (one of the top products and one of the exclusive articles and in-depth articles with additional coupons), two articles accessed to only you, four personalized coupons, and even emails telling you that your posts are ready to be read. For a small price you can get huge perks as this is per month, per month you will be an insider of the NBA after reading these articles. It is a win-win, how? You get the best in NBA content that shows you everything that the insiders see. Plus, you get to help a small business which means so much to us when everyone subscribes.
Link to register for the Elite Membership: https://form.jotform.com/courtsideheat/new-customer-registration-form
Link to look at the Elite Membership: https://courtsideheat.com/membership-join/
Also, join now and get your first month for only $0.99 cents! What a great deal for so much stuff, plus you will be able to help a small business! It is a win-win all the way around.
Find us on Social Media!
Now, if you want to keep up with basketball and can't listen to their podcast. It's all covered for you, just go onto social media and click on @CourtSideHeat because they are posting every single day. With. Out. FAIL! Search us now before it is too late; because we are always covering the NBA and always breaking it down. Right here, right now!
Check out CourtSideHeat's social media and different platforms:
(Instagram) @courtsideheatnba
(Twitter) @courtsideheat
(Facebook)@courtsideheat
(Parler) @CourtSideHeat
(Rumble) @CourtSideHeat
(RetailMeNot) @CourtSideHeat
(YouTube) @CourtSideHeat