Markelle Fultz done with season with torn-ACL!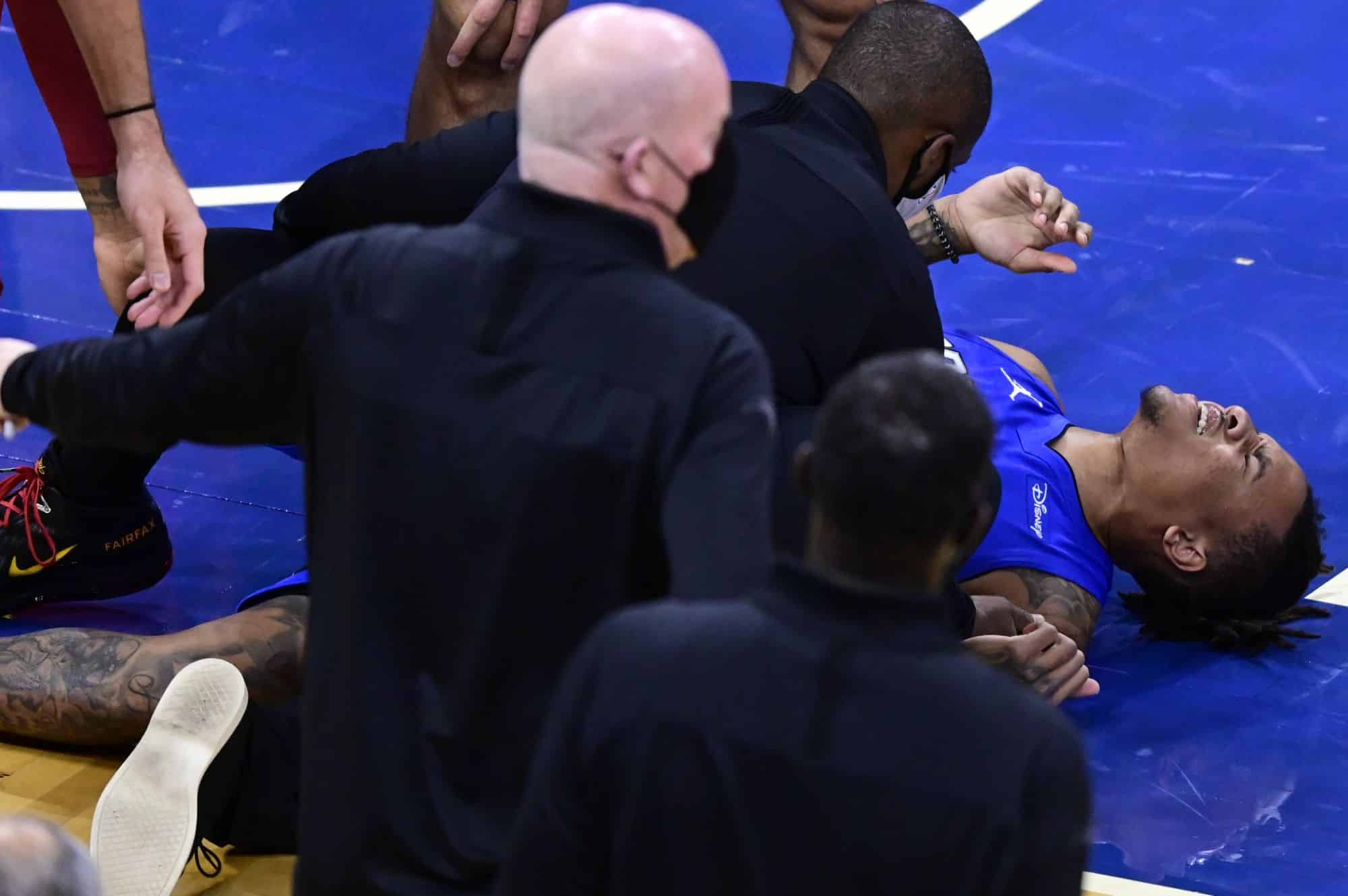 Markelle Fultz done with season with torn-ACL!
Markelle Fultz done with season with torn-ACL! This man can not catch if it isn't him putting up low-production numbers, can't get in a flow, then it has to be injuries.
Injuries are the plague to players; just ask Gordon Hayward, he'll admit to that. The injury happened within the last five minutes of their victory game against the Cavs; when rookie Isaac Okoro cut in front of him, however with no contact, he tore his ACL.
Fultz's left knee just buckled. This is what he said in tweet regarding his torn-ACL to the left knee:
"I believe in my brothers on this team and we have so much more to prove," Fultz wrote in his tweet. "To all the fans. keep riding with us. I'm going to approach this recovery with all my heart and be the best teammate I can be to this organization. Faithful to the grind."
Also, he said this in his tweet:
"God has a plan for me and I know that this adversity will only make me stronger in the end."
Devastation fills the room…
The former number one pick in the 2017 draft, and now considered a bust, was showing promises of great showings. Meaning, he was leading the Magic strong in the first seven games of this 2020-2021 season. Averaging career-highs in almost all aspects of his game.
That is a definite blow to the team and to himself, why? Because the Magic, in awaiting for a long-time, have been wanting and waiting for this team to mesh and have great chemistry. Finally when they achieve that, it all goes down the drain.
Just when the team, more so Fultz, takes one step forward they then take two steps backwards.
Here is what one teammate said about Fultz's injury:
"It's a huge blow for us," said Magic center Nikola Vucevic, whose team also will be without standout forward Jonathan Isaac this season because of an ACL tear. "Unfortunately for [Fultz] this is really sad, because for two years he had the injury with his shoulder, then last year he finally got to play and this year it was supposed to be a big year for him. He was ready and he started the season out awesome. This really sucks for a guy like him who has worked his way back. It's hard to see, and you feel for the guy."
Again, injuries are like the plague. Ruins a player's career, ruins their chances of success. Hopefully the team can continue momentum and when he returns next season they can pick up where they left off with him and his surrounding teammates.
Real Quick: Money Talk!
Since being traded by Philly in February 2019, the newly signed deal that occurred a while back between the Magic and Fultz is this: A three year deal worth $50 million dollars.
Get to know more about our content and our shop!
If you want to know more about this one rookie player that many people have forgotten of, click here: https://courtsideheat.com/is-rj-barrett-underrated/
If you would like to visit our store on Mercari than click here: https://www.mercari.com/u/892211489/