"Out with the old and in with the new" holds true for the TimberWolves!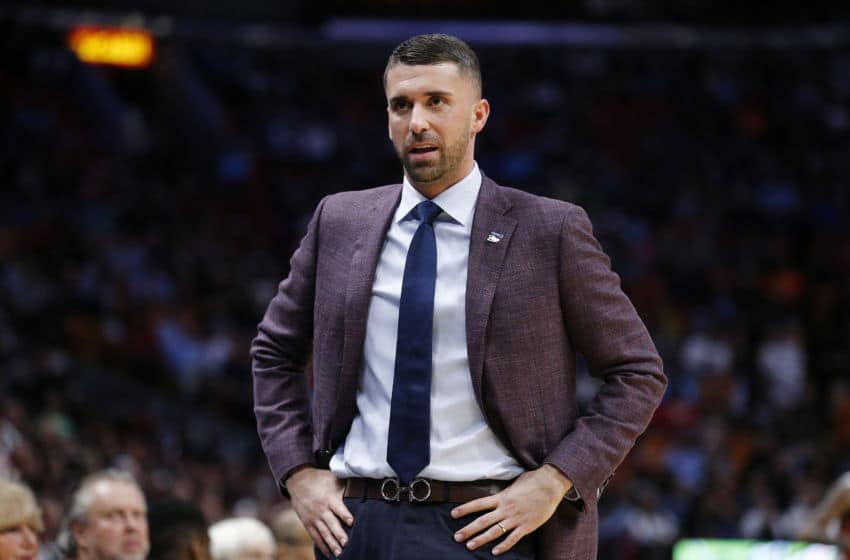 "Out with the old and in with the new" holds true for the TimberWolves!
"Out with the old and in with the new" holds true for the TimberWolves! Head coaching changes are happening, it has happened. Most notably last night when the Timberwolves lost to the Knicks. However, it was much worse. How? The team then dropped to a record of 7-24, which is the worst record in the NBA currently.
Not a good sign, and that was the final straw from management and from ownership. So, "Out with the old and in with the new" is seemingly correct. Is it not?
Ryan Saunders, son of Flip Saunders, was fired after spending seven years with the team. Five as their assistant and two as their head coach. His replacement? His replacement is the Raptor's own, now former, assistant HC, Chris Finch.
Why Finch?
Finch has a history with the Timberwolves, surprisingly. The Timberwolves back in 2019, when in need of an HC, interviewed him. That is until they went with their own assistant HC, Saunders.
Finch won the G-League title back in 2010 but then went on to pursue a bigger career in the NBA. He was an assistant head coach for the Raptors, Nuggets, Pelicans, and now the HC with the Timberwolves.
He is expected to coach with Saunders' staff heading into Tuesday's game against the Bucks.
Here is what Finch released about the opportunity he has been granted:
"I would like to thank [owner] Glen Taylor and Gersson Rosas for this incredible opportunity to be the head coach of the Minnesota Timberwolves," Finch said in the statement. "I look forward to working hand and hand with Gersson to build and lead a team that Timberwolves fans will be proud of. We have excellent pieces in place and I can't wait to get to work." (ESPN)
Rosas talks on Finch, the same guy who told Saunders he was fired.
"Chris brings a wealth of basketball experience from his time in the NBA, G League, and Internationally. He is one of the most creative basketball minds in the NBA, has success maximizing players, and I am excited to see him bring our team to the next level and beyond," (ESPN) Rosas said in a statement announcing Finch's hiring.
Find us on Social Media!
Now, if you want to keep up with basketball and can't listen to their podcast. It's all covered for you, just go onto social media and click on @CourtSideHeat:
Check out CourtSideHeat's social media and different platforms:
(Instagram) @courtsideheatnba
(Twitter) @courtsideheat
(Facebook)@courtsideheat
(Parler) @CourtSideHeat
(Rumble) @CourtSideHeat
(RetailMeNot) @CourtSideHeat
(YouTube) @CourtSideHeat
Also, go to courtsideheat.com/ where you can read unique daily basketball content, shop at the store for sick basketball stuff, and awesome reviews of historical basketball games. CourtSideHeat dedicates time to make sure you get the best basketball content possible.
Get to know more about our content and our shop!
Click here right now to know why Kobe Byrant is the greatest upset in NBA History, the answer will shock you! Click here: https://courtsideheat.com/kobe-bryant-the-greatest-upset-in-nba-history/
If you would like to visit our store on Mercari then click here: https://www.mercari.com/u/892211489/