Phoenix Suns and Mikal Bridges agreed to a contract extension!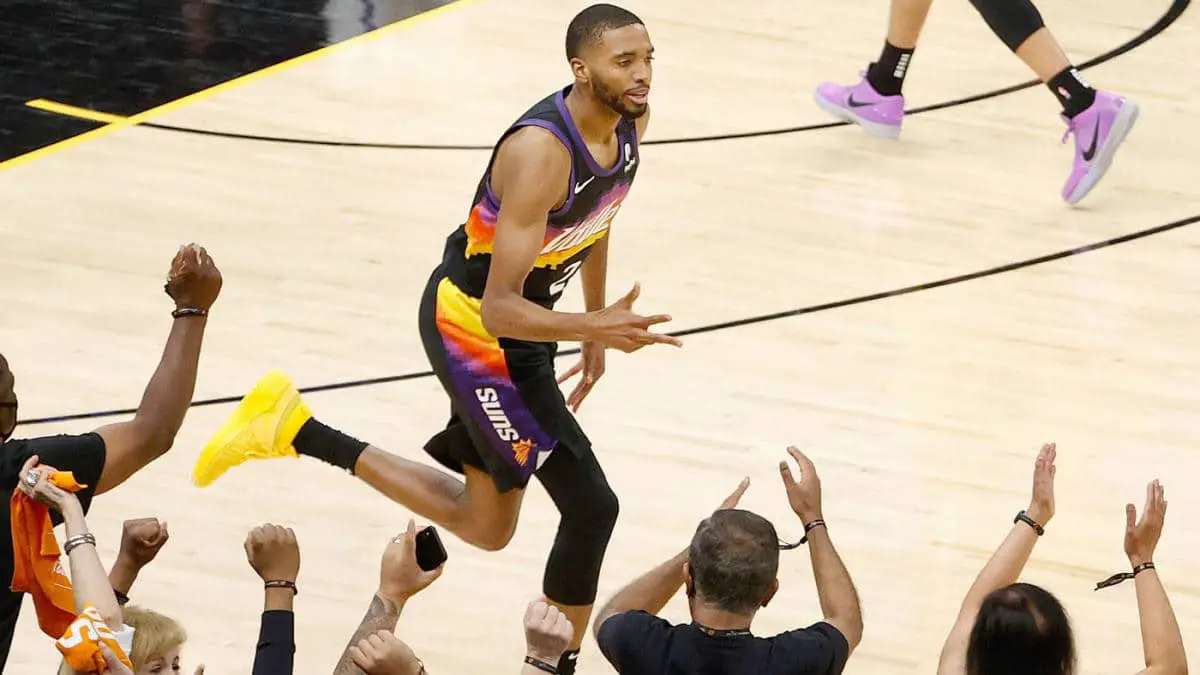 Phoenix Suns and Mikal Bridges agreed to a contract extension!
Phoenix Suns and Mikal Bridges agreed to a contract extension! That's right as the Suns are making moves to get their stars back under contract. While they are still negotiating with Deandre Ayton, Phoenix has been able to take advantage and extend the contract of Bridges.
The contract is worth four-years, $90 million dollars. That, on average, will be $22.5 million dollars per year. That is some serious money as majority of the experts reporting and speculating on what was going to happen and it was reported to be somewhere in that range. On the Burns and Gambo Show on 98.7 Arizona Sports, they were talking about him, on average, receiving $20-$22 million per year. That is where they wanted to see things, and they were correct.
Here is what his agent said:
"Wherever he has gone, he has won," Goldfeder told ESPN. "It's no accident. He is the player who buys into a culture as well as sets a culture."
Said Gertler: "Mikal has worked tirelessly to bring winning basketball back to the Phoenix Suns. This is the culmination of his hard work.
Bridges has became one of the best two-way guards in the NBA currently, and it has shown last season. Just take his numbers in the postseason, such a critical part of this team. Great extension… now let's get Deandre Ayton extended.
Social Media:
Instagram: CourtSideHeatNBA
Twitter: CourtSideHeat
Tumblr: CourtSideHeat
Facebook: CourtSideHeat
CourtSideHeat Textline: 602-791-2108
Get in on the Elite Membership:
Join our Elite Membership and all the perks for $3 dollars here: courtsideheat.com/membership-join/
Get in on all things basketball-related, pay less for more information. For more perks, bonus exclusives, and even more articles for less money. That is why hundreds of you guys are turning away from companies charging you triple, even quadruple the amount for a membership. Us on the other hand? No, we want you to benefit the most from content and low prices.
Click on the link to register for the Silver or the Elite Membership.