What to expect on a H-2-H Fantasy Basketball Draft!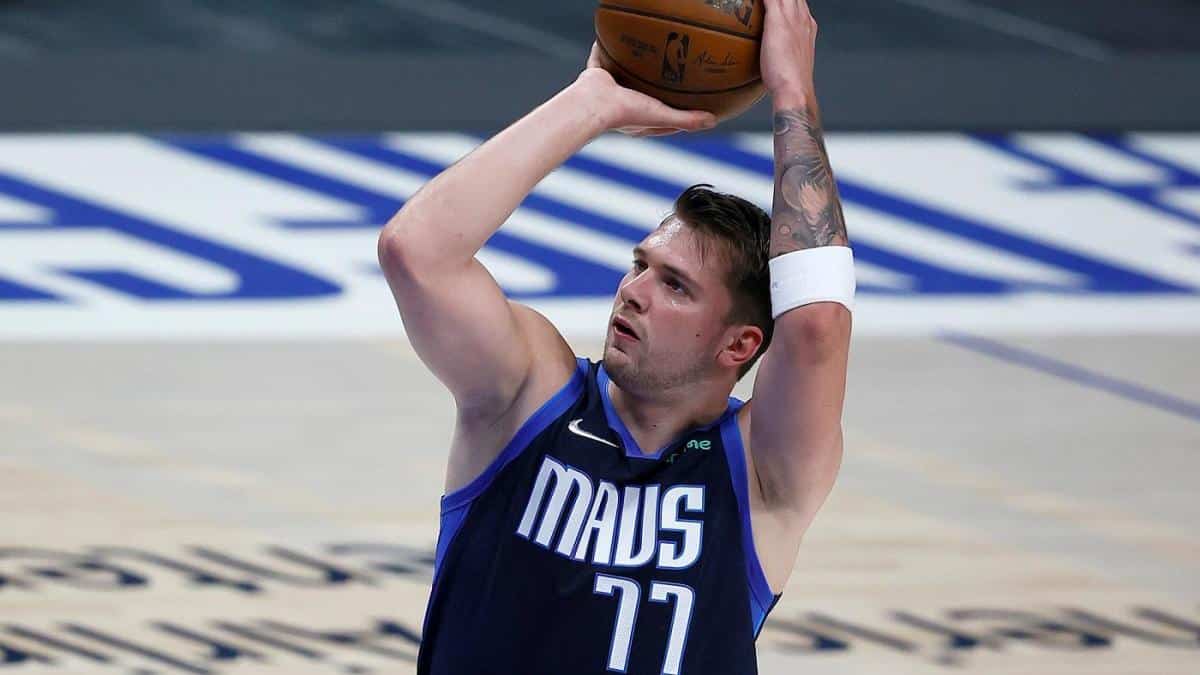 What to expect on a H-2-H Fantasy Basketball Draft!
What to expect on a H-2-H Fantasy Basketball Draft! Head-to-head fantasy basketball drafts are one of the most common fantasy league options, besides root-leagues (of course). The H-2-H method is the one I will be participating in, but how do we go about it? We have gone through the avoidable, must-get, and sleeper-pick players. However, how should we see that in a mock draft?
Currently, in a draft I am enlisted in, I am at seventh place. We talk about all these hot players to draft, these sleeper players, but depending on your drafting position that may be easier said than done. So, to get everyone ready for their drafts before the league starts in two days; let's have a mock draft.
By having this simulated mock draft you will be able to see where these top players, and all players, be drafted at in these 13 rounds. You will be able to see where these guys are projected to go and where we rank them. So, whether you are selecting first or last, you will now have the perfect chance in getting the most information when selecting and/or viewing these players.
What to know:
This simulated mock draft will be featuring a default of ten teams, which means ten selections (picks) per round. Plus, this simulation will be having thirteen rounds to give a realistic feel of what a regular fantasy consists of. By the end of a regular draft, your team should have thirteen players on your entire roster.
At the end of this simulating mock draft, I will give you an example roster of what it should look like for these types of leagues.
Giannis Antetokounmpo, Milwaukee Bucks, reigning FMVP
Nikola Jokic, Denver Nuggets, reigning MVP
Luka Doncic, Dallas Mavericks, First-Team All-Star Winner
Stephen Curry, Golden State Warriors, MVP-Contender
James Harden, Brooklyn Nets
Kevin Durant, Brooklyn Nets
Bradley Beal, Washington Wizards, dark horse scorer
Jayson Tatum, Boston Celtics
Damian Lillard, Portland Trailblazers
Karl Anthony-Towns, Minnesota Timberwolves
Big things to know in the first round:
Top names to draft would be Doncic, Antetokounmpo, Curry, Jokic, Durant, and Lillard.
First round picks are very crucial and with so many talented players you will get a good pick in the first, plus, wanna know the amazing thing? Players like LaMelo Ball, Paul George, Jimmy Butler, etc will fall into the second and beyond rounds. That is great for more chances to score big.
Trae Young, Atlanta Hawks
Devin Booker, Phoenix Suns
Shai Gilgeous-Alexander, OKC Thunder
Anthony Davis, Los Angeles Lakers
Joel Embiid, Philadelphia 76ers
LaMelo Ball, Charolette Hornets, reigning ROTY
Donovan Mitchell, Utah Jazz
LeBron James, Los Angeles Lakers
Michael Porter Jr., Denver Nuggets
Zion Williamson, New Orlean Pelicans
Big things to know in the second round:
The top names to draft would be Young, Booker, Ball, Mitchell, and Gilgeous-Alexander.
Second round players are a huge asset to your team, obviously, but there are still amazing players out there in the third round. You can never go wrong with any of the players that can/would be selected in the second round, these are all terrific players. Good news, there are still some great players available.
Paul George, Los Angeles Clippers
Rudy Gobert, Utah Jazz
Jimmy Butler, Miami Heat
Fred VanVleet, Toronto Raptors
De'Aaron Fox, Sacramento Kings
Zach LaVine, Chicago Bulls
Russell Westbrook, Los Angeles Lakers
Ja Morant, Memphis Grizzlies
Collin Sexton, Cleveland Cavaliers
Bam Adebayo, Miami Heat
Big things to know in the third round:
Best players out of this round would be Butler, Gobert, Westbrook, George, and Sexton.
Interesting players out of this round would be Fox, Adebayo, and Morant.
The three interesting players you could push towards the fourth or fifth round, but it would be advised to do it no later than the fourth round. Adebayo will be a good player to watch out for while Morant and Fox could be an iffy group.
Christian Wood, Houston Rockets
Nikola Vuevic, Chicago Bulls
Brandon Ingram, New Orleans Pelicans
Anthony Edwards, Minnesota Timberwolves, ROTY-Contender
Clint Capela, Atlanta Hawks
John Collins, Atlanta Hawks
Caris LeVert, Indianapolis Pacers
Khris Middleton, Milwaukee Bucks, reigning NBA Finals Champ
RJ Barrett, New York Knicks
OG Anunoby, Toronto Raptors
Fourth round, things to know:
Best players out of this round would be Wood, Edwards, Middleton, Barrett, and LeVert.
Maybe/interesting players out of this round would be Vuevic, Ingram, Anunoby, and potentially Collins. Collins could be make or break with the way the Hawks play with all their talent; plus, Vuevic and Ingram could have interesting seasons depending on how many stats they are able to throw out. However, expect to have them as good starters.
Chris Paul, Phoenix Suns
Ben Simmons (if he plays), Philadelphia 76ers
Terry Rozier, Charlotte Hornets
Pascal Siakam, Toronto Raptors
Tyrese Haliburton, Sacramento Kings
Cade Cunningham, Detroit Pistons
CJ McCollum, Portland TrailBlazers
Tobias Harris, Philadelphia 76ers
Deandre Ayton, Phoenix Suns
Gordon Hayward, Charolette Hornets
Fifth round, things to know:
The best players out of this round would be Paul, Ayton, Hayward, Siakam, and McCollum.
Sixth round:
Jarrett Allen, Cleveland Cavaliers
Draymond Green, Golden State Warriors
DeMar DeRozan, Chicago Bulls
Kyle Lowry, Miami Heat
Robert Williams III, Boston Celtics
Mitchell Robinson, New York Knicks
Mikal Bridges, Phoenix Suns
Bobby Portis, Milwaukee Bucks
Lonzo Ball, Chicago Bulls
Dennis Schroder, Boston Celtics
Sixth round, things you need to know:
The best players out of this round would be Allen, Lowry, Bridges, Portis, Ball, and Schroder.
The questionable players would be Mitchell Robinson and Draymond Green. One is coming off of injury and one is on a team that has all shooters and he is mainly the gritty-gutty one. Still, expect tons of rebounds, defensive stops, and more when it comes to these two.
Jalen Green, Houston Rockets
Jerami Grant, Detroit Pistons
Andrew Wiggins, Golden State Warriors
Klay Thompson, Golden State Warriors
Derrick White, San Antonio Spurs
Jaren Jackson Jr., Memphis Grizzlies
Joe Harris, Brooklyn Nets
P.J. Washington, Charolette Hornets
Evan Mobley, Cleveland Cavaliers
Bogdan Bogdanovic, Atlanta Hawks
Seventh round, things you need to know:
The top players are Thompson, Wiggins, Bogdanovic, Jackson Jr., and Grant. Now, Thompson is only effective if he is able to play healthy and able to still play at a high-level after missing out on the past two seasons.
Matisse Thybulle, Philadelphia 76ers
Kevin Porter Jr., Houston Rockets
Buddy Hield, Sacramento Kings
Jalen Suggs, Orlando Magic
Jonathan Isaac, Orlando Magic
Spencer Dinwiddie, Washington Wizards
Jonas Valanciunas, New Orleans Pelicans
D'Angelo Russell, Minnesota Timberwolves
Jordon Clarkson, Utah Jazz
Kemba Walker, New York Knicks
Eighth round, things you need to know:
The top players are Hield, Isaac, Dinwiddie, Walker, Clarkson, and Russell.
Marcus Smart, Boston Celtics
Myles Turner, Indiana Pacers
Darius Garland, Cleveland Cavaliers
Miles Bridges, Charolette Hornets
Cameron Payne, Phoenix Suns
Cameron Johnson, Phoenix Suns
Saddiq Bey, Detroit Pistons
Josh Giddey, Orlando Magic
Seth Curry, Philadelphia 76ers
Kelly Olynyk, Detroit Pistons
Ninth round, things you need to know:
The top players in this draft round is Smart, Garland, Payne, Johnson, and Curry. While Curry is up and down, he can still be valuable to your team as a rotational player. Also, be ready for Giddey and/or Bey to break out. Bey could be having an eye-opening season and Giddey could put the division on notice.
With Myles Turner I would just be optimistically cautious of him due to his injury history, but his defense is something that keeps his name in people's mouth. I would be careful of where you play him, should he be a starter? I'll let you make that call.
Devonte Graham, Charolette Hornets
Robert Covington, Portland TrailBlazers
Mike Conley, Utah Jazz
T.J. Warren, Indianapolis Pacers
Reggie Jackson, Los Angeles Clippers
Eric Bledsoe, Los Angeles Clippers
Norman Powell, Portland TrailBlazers
Wendell Carter Jr., Orlando Magic
T.J. McConnell, Indiana Pacers
Duncan Robinson, Miami Heat
Tenth round, things you need to know:
As we are approaching the end of this draft you may be noticing replacement players, rotational players, and/or bench players. Plus, if you noticed. We see one risky player, which would be Warren. Warren is coming back from a foot injury that sidelined him of all of last season, can he put up Bubble Numbers or will he fade? That is the question and for safety reasons that is why you choose him in the tenth round.
Remember, the top players of this drafting round would be Conley, Bledsoe, McConnell, and even Jackson. Reggie Jackson is going to be that sleeper that needs to be picked up.
Cole Anthony, Orlando Magic
Blake Griffin, Brooklyn Nets
Tim Hardaway Jr., Dallas Mavericks
Lauri Markkenan, Cleveland Cavailers
Evan Fournier, New York Knicks
Scottie Barnes, Toronto Raptors
Harrison Barnes, Sacramento Kings
Dillion Brooks, Memphis Grizzlies
Kevin Huerter, Atlanta Hawks
Chris Boucher, Toronto Raptors
Eleventh round, things you need to know:
Even though this is the eleventh round, we have to remember who Anthony, Fournier, Hardaway, and even Markkenan is. These players are expected to have good, if not breakout, seasons. Plus, look at the rookie and first-year players, why? Because they are going to give you some great bench points and bench support.
Top players would be Anthony, Griffin, Fournier, Markkenan, Huerter, and potentially Hardaway if he gets that breakout season in Dallas.
Joe Ingles, Utah Jazz
Thaddeus Young, San Antonio Spurs
Aaron Gordon, Denver Nuggets
Kawhi Leonard (if he even plays in the last month of fantasy), Los Angeles Clippers
Donte DiVincenzo, Milwaukee Bucks
Daniel Theis, Houston Rockets
Marvin Bagley III, Sacramento Kings
Darius Bazley, OKC Thunder
Montrezl Harrell, Washington Wizards
DeMarcus Aldridge, Brooklyn Nets
Twelfth round, things you need to know:
These are going to all be your backups, nothing special but still vital to your bench and when players aren't playing on certain days. Bagley is going to be interesting but better than Ingles in some respects, same with the comparison of Aldridge and Theis. There are pros and cons with all of these guys and comparisons, however, can you go wrong with any of these guys? No, not really.
Tyler Herro, Miami Heat
Brandon Clarke, Memphis Grizzlies
Daniel Gafford, Washington Wizards
Larry Nance Jr., Portland TrailBlazers
Kenyon Martin Jr., Houston Rockets
Nerlens Noel, New York Knicks
Mason Plumlee, Charolette Hornets
Marcus Morris Sr., Los Angeles Clippers
Dwight Howard, Los Angeles Lakers
Malik Monk, Los Angeles Lakers
Final things to know for round thirteen:
The best players out of this round would be Herro and Monk; watch out for these two guys as they could bring your bench some great additions and some great scoring opportunities against your opponents. So, watch out for the young-buck and then the wise veteran.
Conclusion:
With the simulation coming to an end we have covered everything for this draft; the top players have been extended to the first six-rounds of the draft, and then after that we get to see players that will be great SG(2), plus. different players like that would be able to backup your starters. Take Shai and Luka, great backups. If fortunate enough to draft the both, or even one of them.
If you are able to get one of the best players in each of the round, you will be set for life. This draft simulation will be broken up by half, in two posts, to give a simpler example of this draft. Plus, I will give an example of a drafted team in the next post.
Social Media:
Instagram: CourtSideHeatNBA
Twitter: CourtSideHeat
Tumblr: CourtSideHeat
Facebook: CourtSideHeat
CourtSideHeat Textline: 602-791-2108
Get in on the Elite Membership:
Join our Elite Membership and all the perks for $3 dollars here: courtsideheat.com/membership-join/
Get in on all things basketball-related, pay less for more information. For more perks, bonus exclusives, and even more articles for less money. That is why hundreds of you guys are turning away from companies charging you triple, even quadruple the amount for a membership. Us on the other hand? No, we want you to benefit the most from content and low prices.
Click on the link to register for the Silver or the Elite Membership.