Herbert Jones: Sleeper or Bust?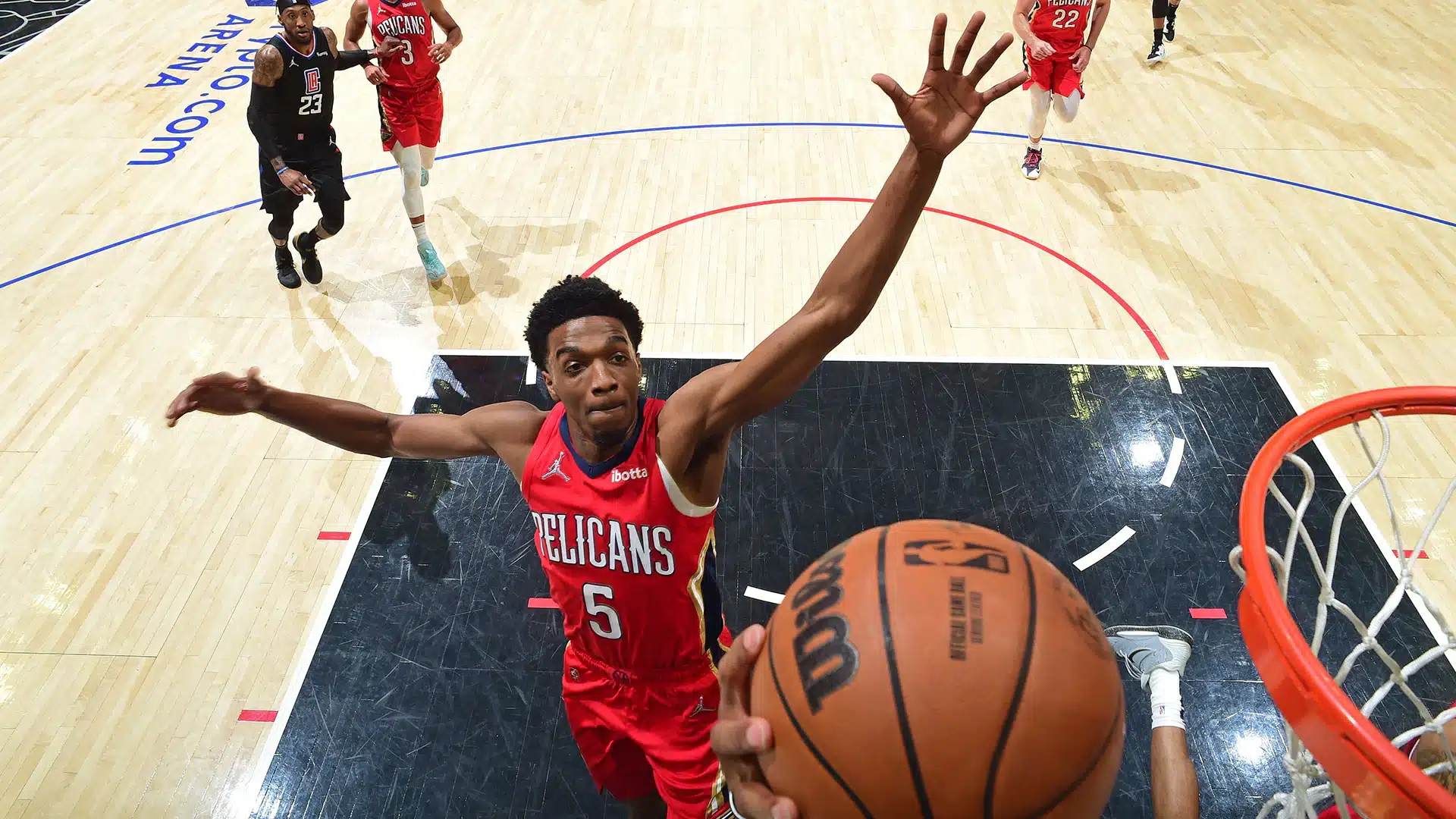 Herbert Jones: Sleeper or Bust?
Herbert Jones: Sleeper or Bust?
Jones is definitely a sleeper, but a deep sleeper. You wouldn't take him midway through the draft, but more toward the end of the draft. CourtSideHeat has him being selected in the tenth round, to be exact, with the 98th pick. But why? Because he has high value going into his second season with the Pelicans and is someone you need to have on your fantasy team.
The 24-year-old is a good defensive player that averaged 2.5 steals per game last season, and to do that as a rookie is pretty unique and jaw-dropping. Honestly, seeing a rookie be that good at being a menace through stealing and blocking the ball is something that takes multiple seasons to learn.
However, for him, he specializes in that and that is why fantasy owners love him and fans in real life love him. Not only is he averaging 9.5 points per game, and 3 rebounds, but also getting big defensive numbers is something very promising for the franchise and for fantasy owners.
By no means is he a bust, in simple terms, he is a sleeper that deserves to go before the tenth round. Don't get him before the eighth, but don't let him drop to the evevlnth round. This is a player with terrific wingspan, height, width, and skill that is only getting better. I don't want to hype him up too much, but his defensive skills remind me of one terrific player; that player? Mikal Bridges.
No joke, him and Bridges have some similarities defensively and that is one of the biggest compliments I can give him defensively. Statistically and how he performs overall makes him the perfect candidate for your 13-man roster. Get him in the tenth, have him as a backup, and let's see where he goes from there.
Nothing too complicated, just keeping it simplified and smart. Jones will be a good return on investment, be patient and it will work out well. He's on a team that can use his services, that is the benefit of being on the New Orleans Pelicans.
All the signs to selecting him are there and he is a very positive player. I will be selecting Herbert Jones, you should too – you won't regret it!