Avoid this player like the plague…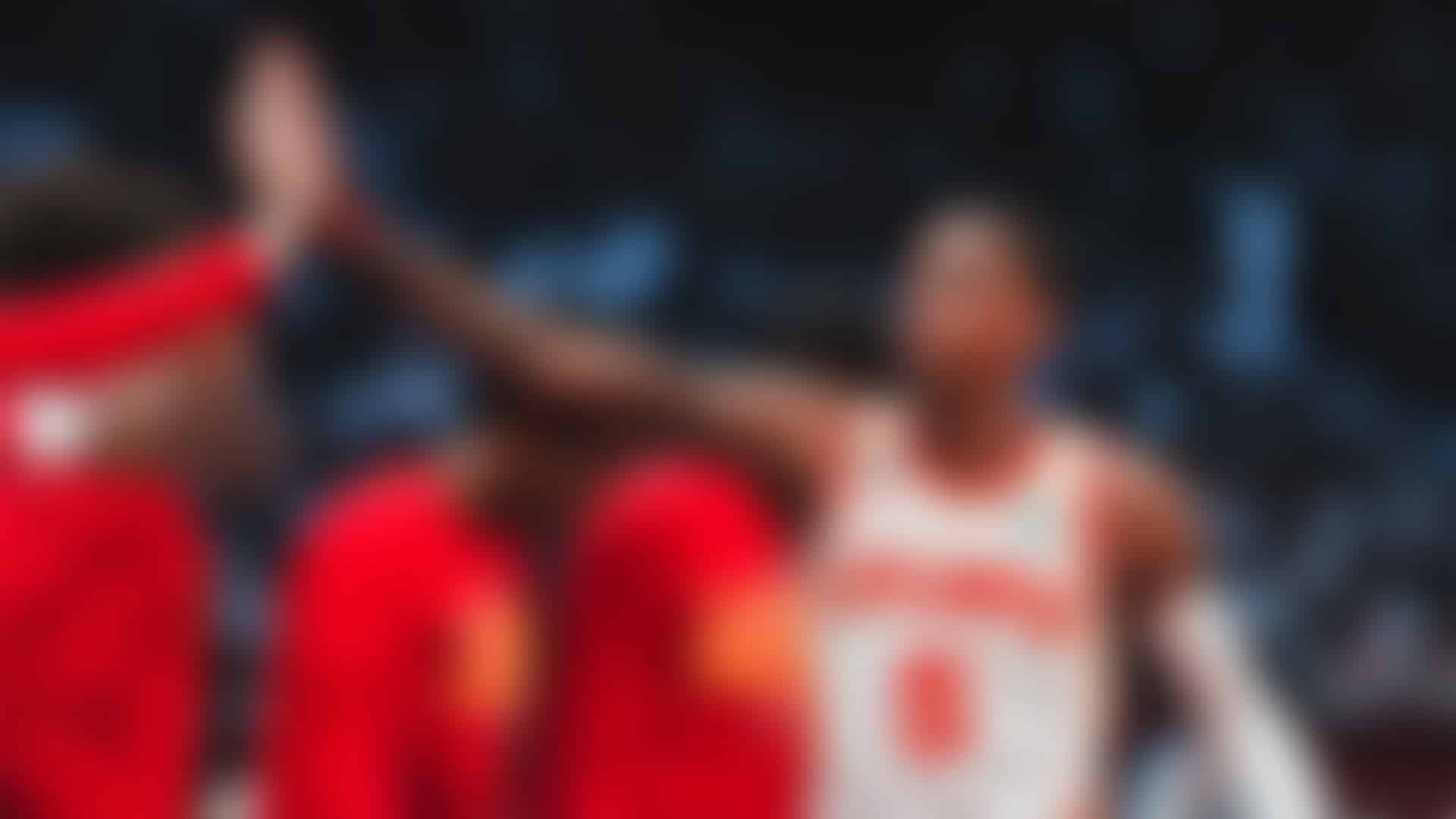 Avoid this player like the plague…
Avoid this player like the plague…
Fantasy basketball is coming right around the corner as CourtSideHeat has released their calculated mock draft breaking down all 13 rounds, and 130 players – 10 per round. Now within that mock draft, you knew there were going to be some sleepers and then there were going to be some busts.
However, and this may come to everyone as a shock, the biggest bust for this fantasy season would be Dejounte Murray. Yes, the same Dejounte Murray that got traded from the San Antonio Spurs to the Atlanta Hawks. But why?
There are multiple reasons as many experts are saying not to select that guy, or, if you do, then you use him with caution. Again, why would we do that for a guy that has been on the up and up since joining the league? I'm going to discuss that starting in the next paragraph.
Number one, he's in a different environment than what he's used to:
From being the number one option to now being the Robin of the team; that's a difficult transition to make, why? Because one team desperately relied upon that singular player and now he is moving to a team that has many weapons that will have the touches shared equally – or at least somewhat proportional to their skill level.
He's in a different system, with coaches and players having different mindsets than his previous team, and he will be asked to do different tasks than what he was previously asked to do by the Spurs.
It will take a while to get used to and that could cause his production to decrease, which is not good for real life or in the fantasy world. The reason why I believe that is going to be the case is due to the fact that he isn't the star anymore. When DeMar DeRozan left, guess what? Murray was the star and the number one option, hence why his playing time and production picked up.
Now that he's with a new team with a wholly different philosophy, it is going to take some time to get used to. But even then, I have a problem seeing his productivity staying the same consistency throughout the season or just downright dropping.
Number two, Murray is not going to be a two-way player, the coach will make him play one style:
Nate McMillian could force Dejounte Murray into being more of a playmaker than an active shooter, he may strip away the combo that Murray has become so good at. The reason why I put this as number two is that the backcourt already has playmaking and shooting, a two-way player, in Trae Young. It isn't impossible to see, but it would be tough to imagine to see McMillian having two of his top players playing the same style – especially in the first unit.
I'm not saying it is going to happen, but just have that in the back of your mind. He may force Young, or most likely Murray, to focus on one part of their game better than the other. Not entirely eliminating one area, just focusing more on shooting (for example) and letting the other one play off of that skill.
The backcourt has to flow smoothly and properly so McMillian could see this as the perfect opportunity, since both players are like an identical mirror to each other, to play off one another with their most important skills.
Why am I bringing this up? I am bringing this up to say that production and his role may go down or be utilized in a different capacity.
Lastly, number three, his selected role will determine his productivity:
Dejounte Murray will have a different role than what he had in San Antonio, that is without question. Now, the real question comes when we break down what kind of role he receives amongst all these already good players in Atlanta.
He's still going to be getting tons of minutes, and he is still an important player, but his productivity may decrease due to the good/great players increasing. If that makes sense. The coach is going to have to figure out how many shots players are going to take per game (what is their minimum and what is their maximum), what each player's primary position/role is going to be, who's going to be ball-dominant on the team, and different things along those lines.
Ultimately, Murray's productivity will rely upon what kind of role he is put into and what that coach allows him to do. How long will his leash be? How much input does Murray initially have over this team and what he can do? That will be found out during the beginning of the season when we see him adjusting to the new system, team, etc.
Conclusion:
I love Dejounte Murray, from the time he got into the league until now. Everyone knows that I have been hyping him up when he got traded to the Hawks; as I believe he will be doing great things for that team, and he will thrive there. However, in the sense of fantasy basketball, he is going to be kind of a bust.
Yes, he is going to be spectacular for his team in real life. But I truly believe, along with other experts, he is going to have a hard time in fantasy. He is going to have great productivity in real life, but for us fantasy owners, it is not going to be the same.
Everything is going to be extraordinarily different and maybe even a little more unique when it comes to him finding his way in this brand-new system. Just something to think about as we are three days away from the NBA tip-off.
In conclusion, that is why I am writing him off as a bust – given the reasons I have provided. However, it does pain me in some ways because he is a talented player and I have ranked him very well in my mock draft. But I have to be realistic.
I'm still going to draft him, but I am going to do so with caution and already going into it that he is going to bust down and not be the greatest that we thought he was going to be when traded to Atlanta.