NEW – if you're in a roto league then you gotta see these fantasy rankings!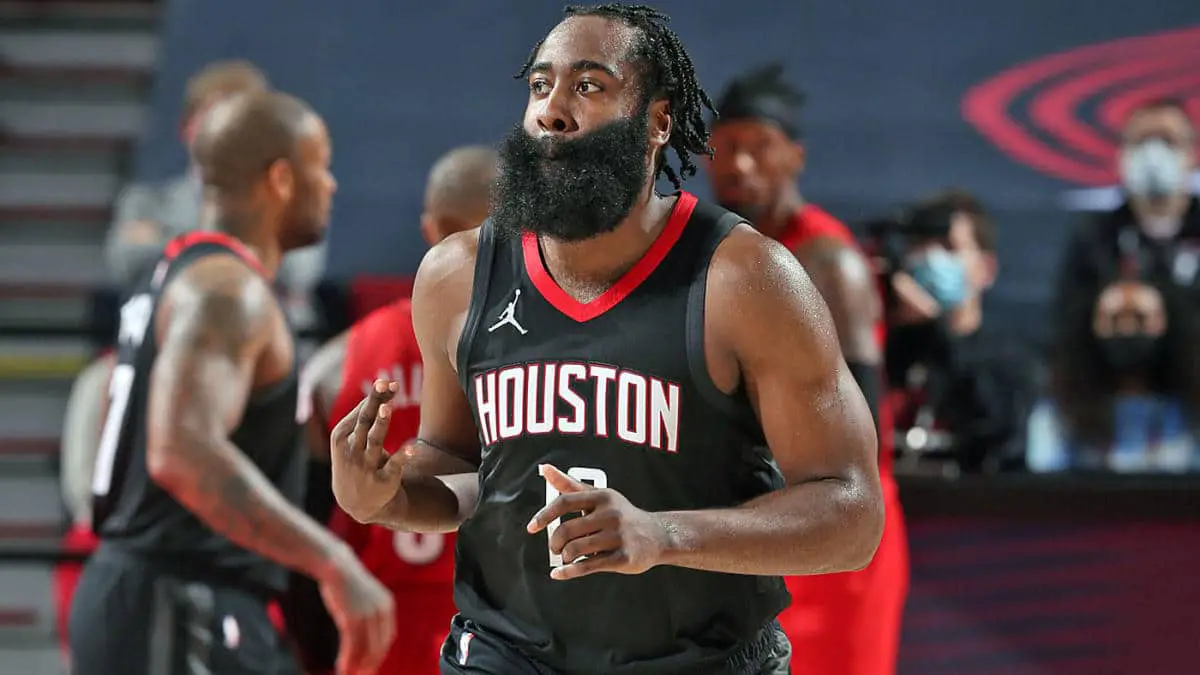 NEW – if you're in a roto league then you gotta see these fantasy rankings! Man, oh, man, with the NBA season beginning in a day you have to check these fantasy rankings out for roto league users. Even if you have drafted your lineups already and/or getting started, this is the ranking chart that is blowing up everywhere.
A bit of an overestimate, underestimate? Maybe, maybe not. But one thing I do know is that this list is helpful for anyone that wants to evaluate their roster, your opponent's roster, and/or your draft. We have it all as this is something to save, read, and even study.
By the title, as you can see, is for roto league users. Our H-2-H users will be receiving a list like this one, for more continue to follow CourtSideHeat.
Here is the Top 50 Roto League Rankings List:
Nikola Jokic
James Harden
Stephen Curry
Luka Doncic
Damian Lillard
Giannis Antetokounmpo
Kevin Durant
Joel Embiid
Karl Anthony-Towns
Jayson Tatum
Bradley Beal
Paul George
Anthony Davis
Jimmy Butler
Trae Young
Nikola Vuevic
Fred VanVleet
Chris Paul
Bam Adebayo
Michael Porter Jr.
Zach LaVine
Domantas Sabonis
LaMelo Ball
LeBron James
Rudy Gobert
Khris Middleton
Donovan Mitchell
Shai Gilgeous-Alexander
Jrue Holiday
Julius Randle
Russell Westbrook
Jaylen Brown
Deandre Ayton
Richaun Holmes
Zion Williamson
OG Anunoby
Devin Booker
Christian Wood
Tobias Harris
Jaren Jackson Jr.
Brandon Ingram
Myles Turner
Clint Capela
Lonzo Ball
De'Aaron Fox
Kristaps Porzingis
John Collins
Robert Williams III
Malcolm Brogdon
Anthony Edwards
Social Media:
Instagram: CourtSideHeatNBA
Twitter: CourtSideHeat
Tumblr: CourtSideHeat
Facebook: CourtSideHeat
CourtSideHeat Textline: 602-791-2108
Get in on the Elite Membership:
Join our Elite Membership and all the perks for $3 dollars here: courtsideheat.com/membership-join/
Get in on all things basketball-related, pay less for more information. For more perks, bonus exclusives, and even more articles for less money. That is why hundreds of you guys are turning away from companies charging you triple, even quadruple the amount for a membership. Us on the other hand? No, we want you to benefit the most from content and low prices.
Click on the link to register for the Silver or the Elite Membership.